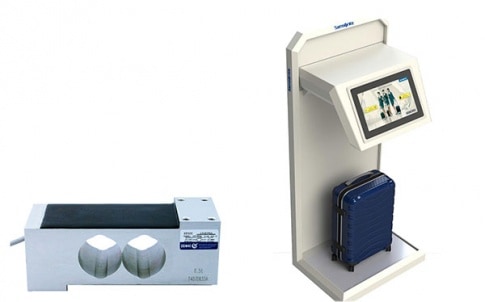 ZEMIC has recently announced its participation in an innovative new machine for use at airports that scans, weighs and confirms that passenger's carry-on luggage meets the size and weight restrictions required by major airlines.
The Cabin Size Scanner (CSS) helps consumers at Samsonite's airport located stores to select the appropriate suitcase by a combination of infra-red scanning and platform scale precision weighing using the ZEMIC's L6T series single-point load cell.
The L6T is widely used for single and double load cell structured platform scales with a maximum platform size of 800 mm x 800mm and is supplied with relevant OIML and NTEP certification. The load cell is part of a wide range which covers aluminium, stainless or alloy steels, to suit single and double load cell structured platform scale applications from small weighing scales to large weighbridge structures and beyond.