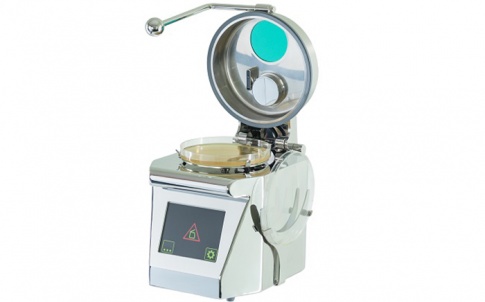 Monitoring equipment is used to inspect the air in pharmaceutical and healthcare manufacturing sites where a sterile environment is paramount. It is essential that facilities producing injectible drugs such as those used to treat patients with cancer who may have weak immune systems, or facilities offering stem cell therapy, are bacteria free to avoid risk of infection.
Pinpoint Scientific, based in Bridgend, are a leading designer and manufacturer of microbial air samplers and monitors. The Pinpoint ImpactAir range of microbial air samplers efficiently and accurately measure the contamination in the air for particles as small as 0.5 micron in size. For comparison purposes a 'speck' of dust is considered to be in the range of 1-100 microns.
There are several features that make this range of microbial air samplers exceptional. ImpactAir pulls in air at high speeds through a narrow slit and the microbes in the air are captured onto an agar surface in a petri dish. The petri dish is slowly rotated ensuring the air is always positioned onto a fresh area of agar. This means that an accurate reading of when a biological impact occurs is possible. The platform has the ability to be raised and lowered to ensure the agar surface is positioned at precisely the correct distance from the inlet. The majority of air monitors in the market today typically only screen the air for a few minutes, Pinpoint's unique design enables the monitoring to continue up to a period of 4 hours, without the agar plate drying out. The sensitivity means that 100% of particles less than 1 micron in size are measured.
Gethin Jones, Managing Director of Pinpoint, explained 'We needed a compact DC motor controller for our new air sampler project. We wanted a precision speed controller to drive the blower that had to be small and preferable PCB mounted. maxon were recommended by the blower manufacturer and we chose the maxon 4-quadrant PWM servo controller, ESCON 50/5, based on the specification, the size and the cost. The implementation has been reasonably straightforward.  There was a small learning curve using the ESCON Studio configuration software to find the optimum settings, but that's only to be expected. What I really like about the maxon controller is that it just works!'
Gethin concluded, 'The support we have received has been vital to getting the controller up and running quickly. We hadn't worked with maxon before but are already talking about other projects.'