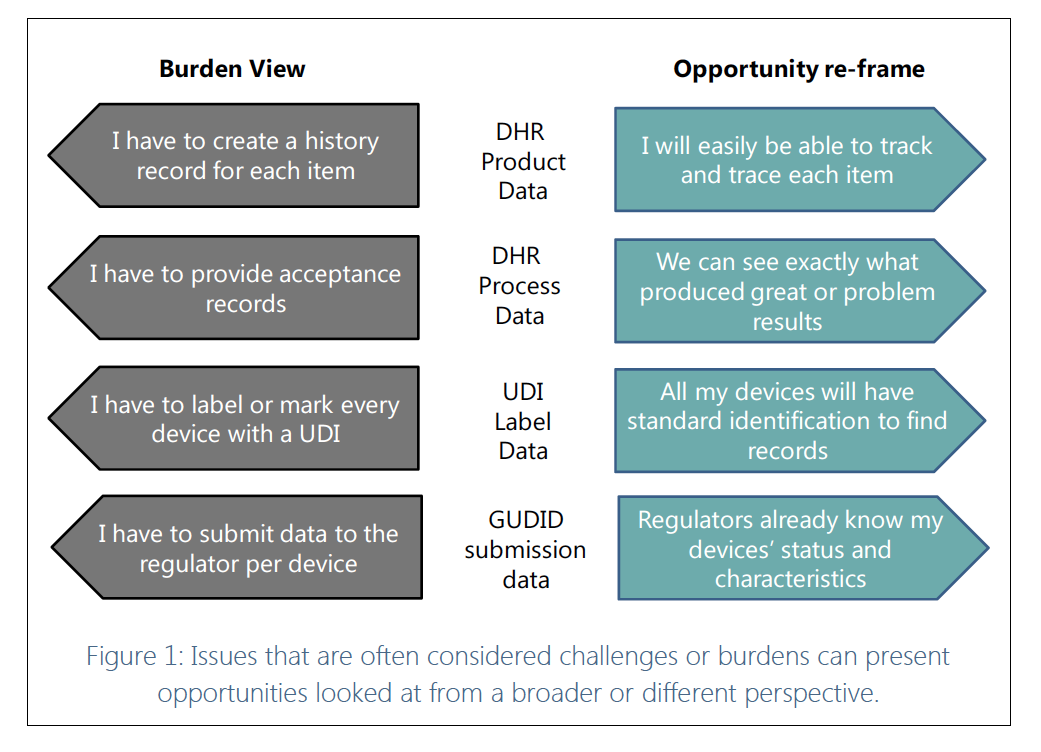 Medical device manufacturers regularly groan about the cost and burden of regulatory compliance. With regulations changing every day around the world, paper-based or disjointed information systems cannot keep up. That is what most companies have, and they will struggle to comply without a hit to profits.
However, this need not be the reality. Companies can, rather than simply viewing traceability requirements as a necessary evil, re-frame traceability to find the opportunities it offers the business.
In fact, medical device companies can and must re-frame to survive. Given that some have seen the opportunity in end-to-end data flows and are thriving, you might think it's obvious.