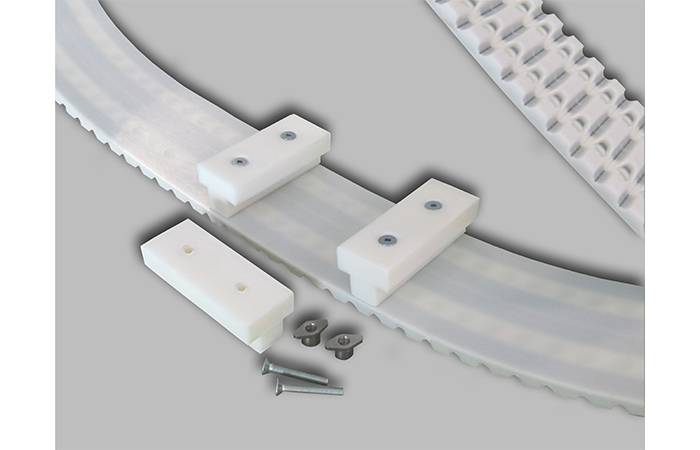 The innovative MEGAC4T TM ("Megalinear Adaptable Cleats For Transport") is the most versatile belt in the Megalinear family.
The adaptive design allows end users to quickly and easily change profiles directly on the belt itself, enabling the use of the MEGAC4T TM for a wide variety of applications. Transporting goods of different sizes and shapes on a single transport system is possible without having to remove and reinstall the belt.
The MEGAC4T TM can be found most often on conveying lines where its profile versatility can be exploited to the fullest extent: particularly significant for packaging, logistics and material handling industry.