Megadyne releases new XMD timing belts
Megadyne introduces a revolutionary game-changer to the Food Industry market - the XMD range of metal and X-ray detectable timing belts. The belts significantly improve the food safety levels through the reduction of the potential foreign body contamination coming from broken cleats and belts.
How XMD timing belts work
Megadyne's XMD belts timing belts are manufactured using a special blue polyurethane compound that is easily detected by metal and X-ray detectors. This way, products eventually contaminated by broken belt particles can be quickly spotted and removed from the production line.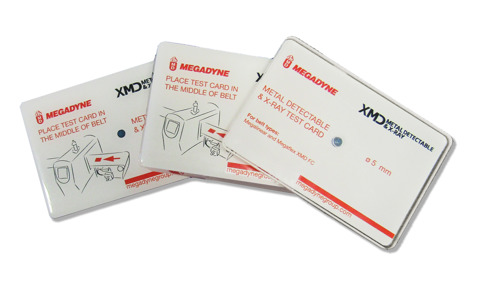 Major benefits for the Food Industry
With Megadyne XMD timing belts, Food Industry lines may:
improve hygiene and food safety levels
reduce potential foreign body contamination
prevent expensive product recalls
maintain and build further brand trust.
For more information: https://megadynegroup.com | info@megadynegroup.com