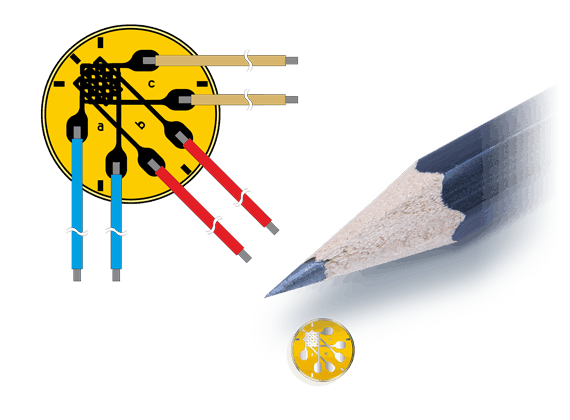 HBM has announced a new RF9 miniature rosette strain gauge, which is suitable for measurements on printed circuit boards (PCB), small components or applications with limited space.
Compact in size, the RF9 strain gauge rosette features a three stacked measurement grid that is only 5mm in size, enabling it to determine a biaxial stress state with unknown principal stress direction in confined spaces.
Easy to connect, the RF9 is pre-wired with colour-coded enamelled copper wires, eliminating the need for fiddly soldering on the strain gauge.
When it comes to printed circuit boards of electronic components in automobiles, commercial vehicles, or smart phones in mobile use, even the slightest crack can cause the entire system to fail. As manufacturers increasingly require their suppliers to prove the mechanical safety of PCBs, strain gauges such as the RF9 from HBM enable the mechanical stability of printed circuits boards to be reliably tested.