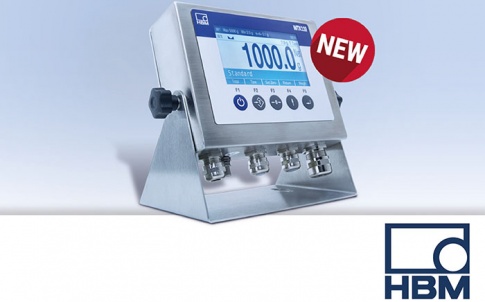 HBM – a world leader in the field of test and measurement – is pleased to introduce the arrival of its new WTX110-A Industrial Weighing Terminal, which is the latest addition to its world-class WTX series.
Designed for static and dynamic filling or dosing tasks, the new WTX110-A is encased in robust stainless steel housing and is certified to IP69, making it suitable for industrial and legal for trade weighing applications in harsh environments or for products with strict hygiene requirements, such as those in the food, pharmaceutical and chemical industries.
Featuring a large easy to read back-lit display, push buttons and simple text navigation, the durable WTX110-A allows for effortless on-site operation and has been designed for optimal ease of maintenance.
Enabling easy configuration or calibration, as well as other servicing measures, to be performed conveniently on-site or in a distributed system using PanelX software, the WTX110-A enables remote calibration to be performed via the internet quickly and cost-effectively.
Furthermore, an encrypted connection ensures secure data exchange through remote access, via both PanelX software and the WTX Mobile App, which makes HBM one of the very first manufacturers of weighing technology products to offer this highly innovative option.
From sensors to software, HBM offers a complete range of weighing solutions which can be adapted to suit a variety of requirements.
For more information, please contact HBM on +44 (0) 208 515 6000 or visit www.hbm.com