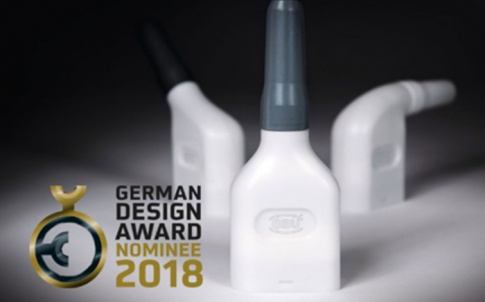 The ODU-MAC ZERO connector has been nominated for the 2018 German Design Award. This award honours designers and manufacturers of innovative products and projects, so naturally ODU is delighted to have been nominated.
ODU-MAC ZERO – A modular design all-rounder
The ODU newcomer is an addition to the existing MAC range of modular hybrid connectors. Designed for use in industrial applications, measurement and testing; as well as in medical applications, thanks to its non-magnetic quality.
The ODU-MAC ZERO is characterized by its ergonomic lightweight design, high packing density and diverse range of coding options. Not least, its compact and sleek housing design makes it an elegant eye-catcher in the connector market. This connector has already attracted a great deal of interest, standing out through its new snap-in locking system and innovative functionality.