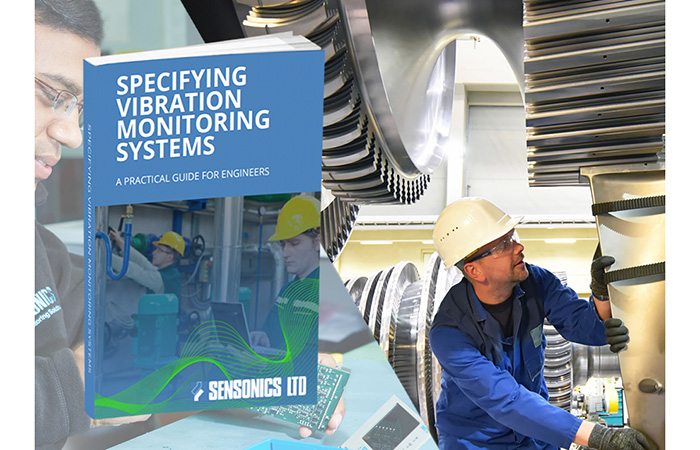 If you are an Engineer involved in designing and specifying vibration monitoring systems then a new practical guide from the leading supplier of turbine supervisory and high integrity protection equipment could prove invaluable. This free to download guide covers all types of vibration monitoring along with the key questions to ask when designing or specifying a vibration monitoring system.
With over 40 years' experience in providing vibration, displacement, seismic and speed monitoring instrumentation SENSONICS are a perfect partner in helping you to incorporate the best vibration monitoring solutions into your system design.
This 3 part guide offers comprehensive and practical assistance which discusses the types of sensors and monitoring systems available, how they are used and addresses the key questions an engineer should ask when designing an integrated vibration system for their application. For example; what sensor should I select for absolute or relative vibration measurements? Where the sensor should be fitted? What electrical interface is needed? What distance can I have between sensors and monitoring equipment? Along with many more questions.
Sensonics recognise the wide variety of vibration monitoring solutions available to industry and we're happy to advise on specific applications. From supplying customised sensors through to fully installed systems – we can help.
For your FREE copy, simply log on to:
https://www.sensonics.co.uk/specifying-vibration-monitoring-systems-engineers-guide/
Further details from: Sensonics Ltd, Berkhamsted, Hertfordshire, UK.
Tel: +44 (0) 1442 876833.   Email: sales@sensonics.co.ukwww.sensonics.co.uk