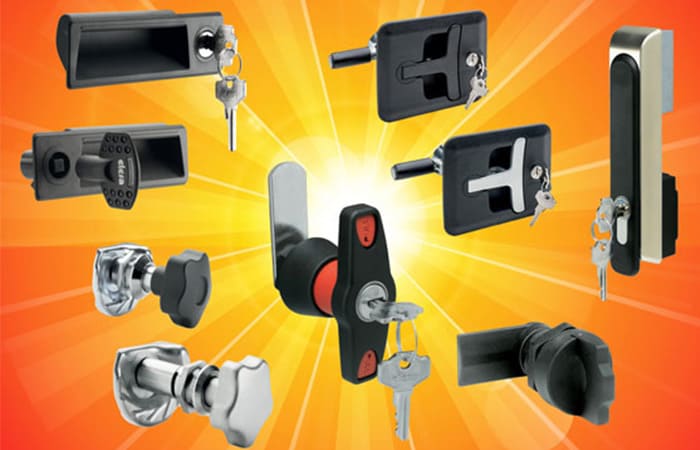 Wherever personnel must be protected from potentially dangerous equipment – or where vulnerable equipment needs protecting from people or the elements – then generally an enclosure system of some kind is used, coupled with a door access device. The Elesa range of standard latches is ideal for this purpose.
Ranging from their CMT wingknob, through CSMT T style quarter-turn handles and VC rotor cams with lobe knobs, Elesa cover typical wall-mount enclosure requirements. Larger cabinets are catered for with their CSMH insert T handle latches and CLC swinghandles. For sliding doors and drawers the Elesa PR-CH series of snap-in flush pull handles with lever latch provide keyed security with a recessed handle in one compact unit.
Further information regarding Elesa latches may be found atwww.elesa.com/en/elesab2bstoreuk/catalogo-cat-166-sales/latches--1 or follow them on twitter: www.twitter.com/ElesaUK.