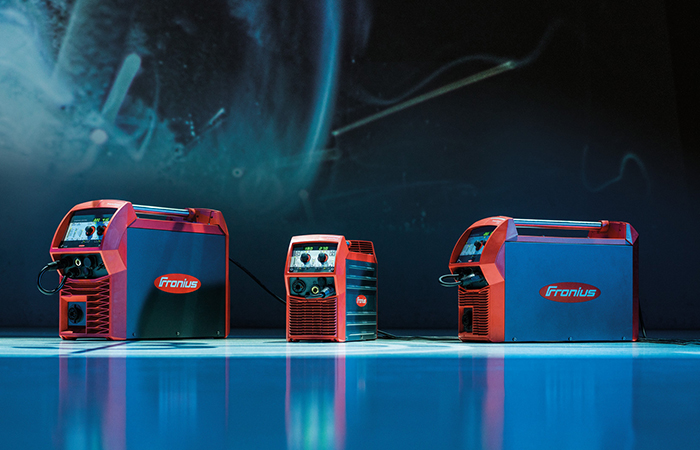 Technology leader Fronius is adding two additional multiprocess devices to its manual welding range. Alongside the existing TransSteel 2200, the new TransSteel 2700 and the new TransSteel 3500 Compact offer users the ability to carry out TIG, MIG/MAG, and SMAW welding to an equally high standard. The series combines a functional and compact device design with simple operation and a fair price.
A multiprocess device is key when your day-to-day work is made up of a wide variety of different tasks. Be it manufacturing components in metalworking trades or repairing agricultural vehicles, multiprocess welding systems mean that the user is perfectly equipped to take on whatever welding tasks the day brings.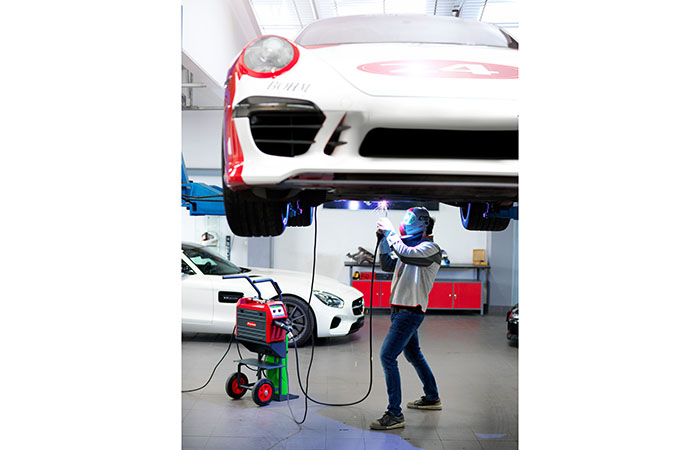 THREE HIGH-QUALITY PROCESSES IN ONE MACHINE
Fronius is launching the TransSteel 2700 and TransSteel 3500 C to complement the tried-and-tested TransSteel 2200, thus creating a whole range of multiprocess devices. The new systems are variants of the TransSteel 2200 with increased power. Instead of the original 220 amperes, the systems offer a maximum amperage of 270 amperes (TransSteel 2700), or 350 amperes (TransSteel 3500 C). The power sources achieve this maximum output during all welding processes with no loss of power.
POWER MADE EASY
Ease of use was the key focus when developing the TransSteel series. Numerous innovations make the handling of the systems as straightforward as possible. All devices are equipped with a polarity reverser: some flux core wires need to be welded using the negative pole, and this can be carried out by simply plugging the polarity reverser into the front of the machine. The TransSteel systems are also equipped with a second gas solenoid valve, which allows a variety of gas bottles to be connected. The device automatically detects which gas is required for which process, eliminating the need to switch between different gases manually. All three processes can be found on the control panel, making the machine considerably easier to use – switching between processes takes less than a minute. Accessing specific background menus is only required when setting up special functions and special welding parameters.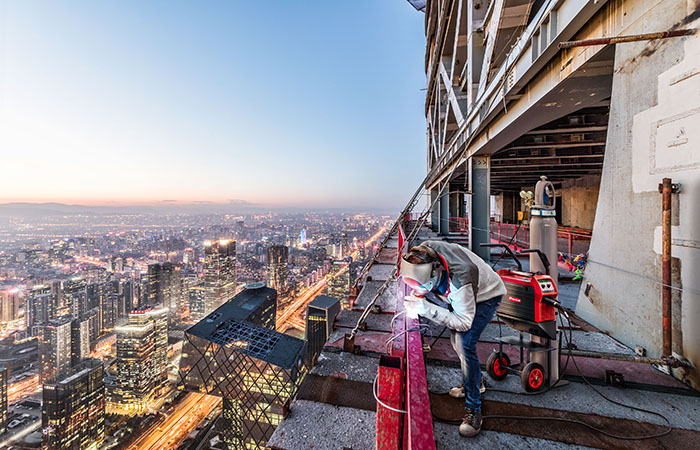 TRANSSTEEL FOR PROFESSIONALS
Users whose day-to-day work requires the highest levels of quality will find a universal solution in the multiprocess TransSteel series from Fronius. The systems are even ideal for beginners, such as metalworking trainees. The simplified process and setting options make it easy for anyone to use the systems, no matter what their skill level. The 3-in-1 solution also helps to minimize investment costs and running costs for wearing parts, as one machine is now able to do the work of three different welding systems.
https://www.fronius.com/en-gb/uk/welding-technology/world-of-welding/multiprocess