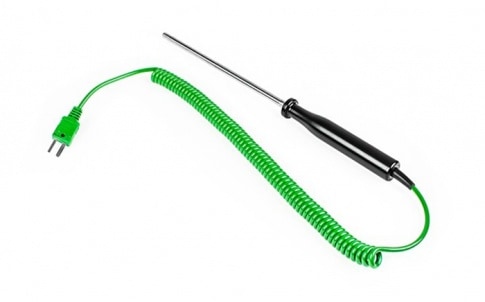 A comprehensive selection, including:
- General Purpose Probe
- Spring Loaded Thermocouple with Copper Disc Tip
- Stainless Steel Air Probes
- Right Angled Probe
- Ceramic Tip and Coiled Element
- Right Angled Probe and Copper Disc Tip
- Needle Probe T-shaped
- Moving Air Probe
- Surface Probe
- Penetration Probes
- Pipe Clamp Probe
Labfacility are the UK's leading manufacturer of temperature sensors, thermocouple connectors and associated temperature instrumentation and stockists of thermocouple cables.
Manufactured by Labfacility at our 12,000-square foot south Yorkshire plant located in Dinnington. Available for immediate despatch, please view our website below.
Labfacility
01243 871280
www.labfacility.com
https://www.labfacility.com/temperature-sensors/handheld-temperature-sensors/round-handle-style.html