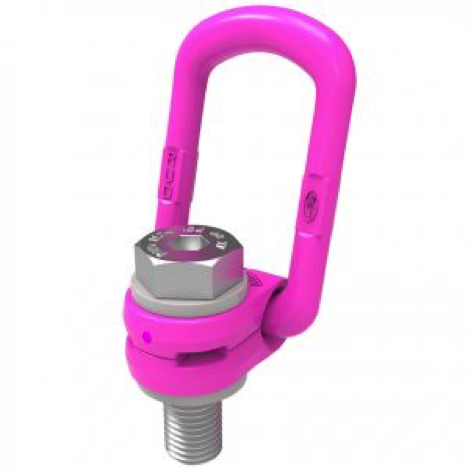 RUD Chains has released its RUD VLBG load ring, which the company says offers ultimate safety in lifting as it can be turned 360º aligned to the direction of the pull and can be tilted which guarantees a full working load limit in all load directions.
Complex lifts where the load has to be manoeuvred and tilted in all directions can be safely and effectively carried out with the use of the VLBG load ring.
The RUD lifting for bolting product range offers a great degree of safety and benefits to the user: ranging from being able to turn loads 360°, being loadable in all directions, specific products operating to -40°c and load capacities of up to 200 tonne with the innovative WBPG hoist ring.