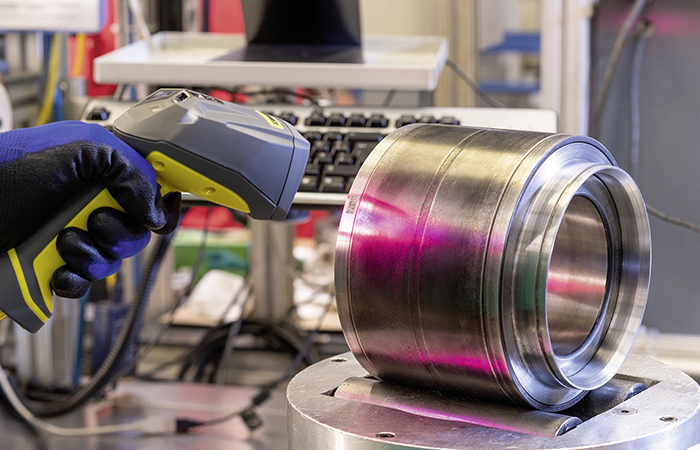 Railsponsible is a sustainability initiative by the railway industry that fosters and celebrates outstanding environmental and social practices on the part of suppliers. Schaeffler's 100 percent return service for axlebox bearings enables rail transport operators to significantly increase the availability of their rail vehicles, while maximizing mileage and hence reducing CO2 emissions. Using reconditioned axlebox bearings is much less resource and carbon intensive than manufacturing new bear-ings and it was for this service that Schaeffler was recognised. 
Data matrix code is the key to digitalised condition-based maintenance 
Central to Schaeffler's 100 percent return service is a unique data matrix code (DMC) that is etched onto each axlebox bear-ing during manufacturing. The DMC can be used to capture important manufacturing, operating and maintenance data for each product over the course of its service life, creating a comprehensive digital twin. 
Dr. Stefan Spindler, CEO Industrial at Schaeffler, who accepted the award said. "Our 100 percent return service makes sense both environmentally and commercially as it combines our proven technology for reconditioning rolling bearings with the latest advances in data exchange and the use of digital twins." 
Read more at here