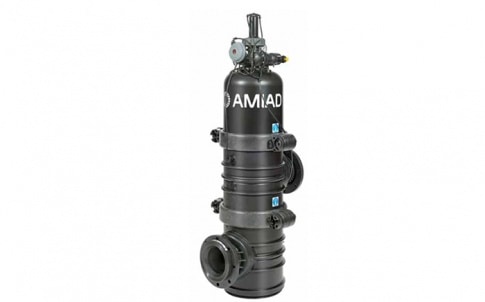 Multi-screen, polymeric, self-cleaning filter combining Amiad's suction-scanning technology with a unique mechanism and innovative design.
Features:
- Reliable and durable
- Large filtration area
- Corrosion free
- Low water and energy consumption
- Compact design and small footprint
- Easy installation and low maintenance
- Suitable for a wide range of water filtration applications
The filter capacity range is up to 280 m3/h, with filtration degrees from 80-500 micron.  Inlet/outlet connections are available in 100mm (4"), 150mm (6") and 200mm (8") diameter.  Filters include a 50 mm (2") exhaust valve.
For further information visit www.amiad.com