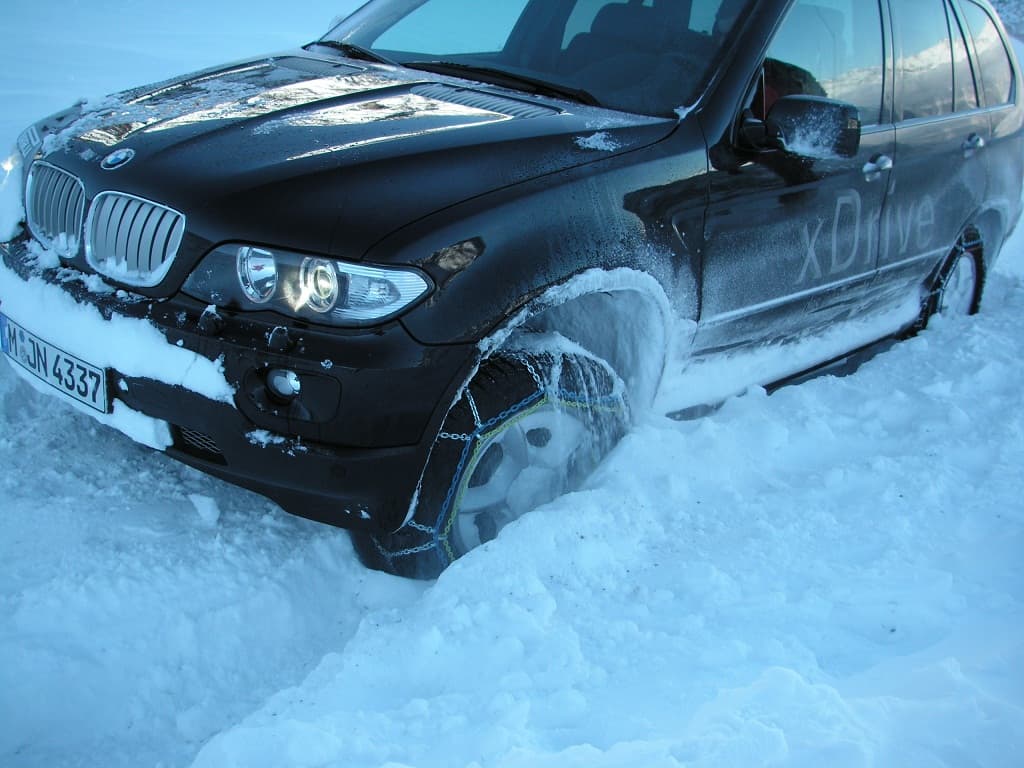 Rud Chains manufactures and supplies a wide range of snow chains suitable for passenger cars, 4x4s, SUVs, vans, trucks, buses, working machines, commercial and emergency services vehicles. RUD snow chains ensure ultimate safety and offer maximum traction on snow and icy roads.
Rud snow chains for passenger cars/SUVs and vans are robust, easy to fit and offer a high level of traction on the roads. The RUD comfort Centrax snow chains are known as one of Rud's simplest and easiest to fit; simply mount the adapter and the chain is fitted from the outer side of the wheel without the use of any tools.
The Rudmatic Hybrid snow chains offer excellent protection for light alloy rims and maximum traction on snow and ice. Made from a combination of textile and steel chain they are straightforward to fit due to their light, space saving design.
Rudcompact Grip snow chains are practical and robust chains that are suitable for both front- and rear-wheel drive vehicles. They offer a body to tyre clearance of 12mm, a diagonal configuration track pattern and integrated rim protection.
Rud's Rotogrip automatic snow chains are suitable for road haulage, buses, public transport and emergency service vehicles. Simply switch on from the driver's seat when the weather becomes dangerous; and off when the road is clear of snow and ice.