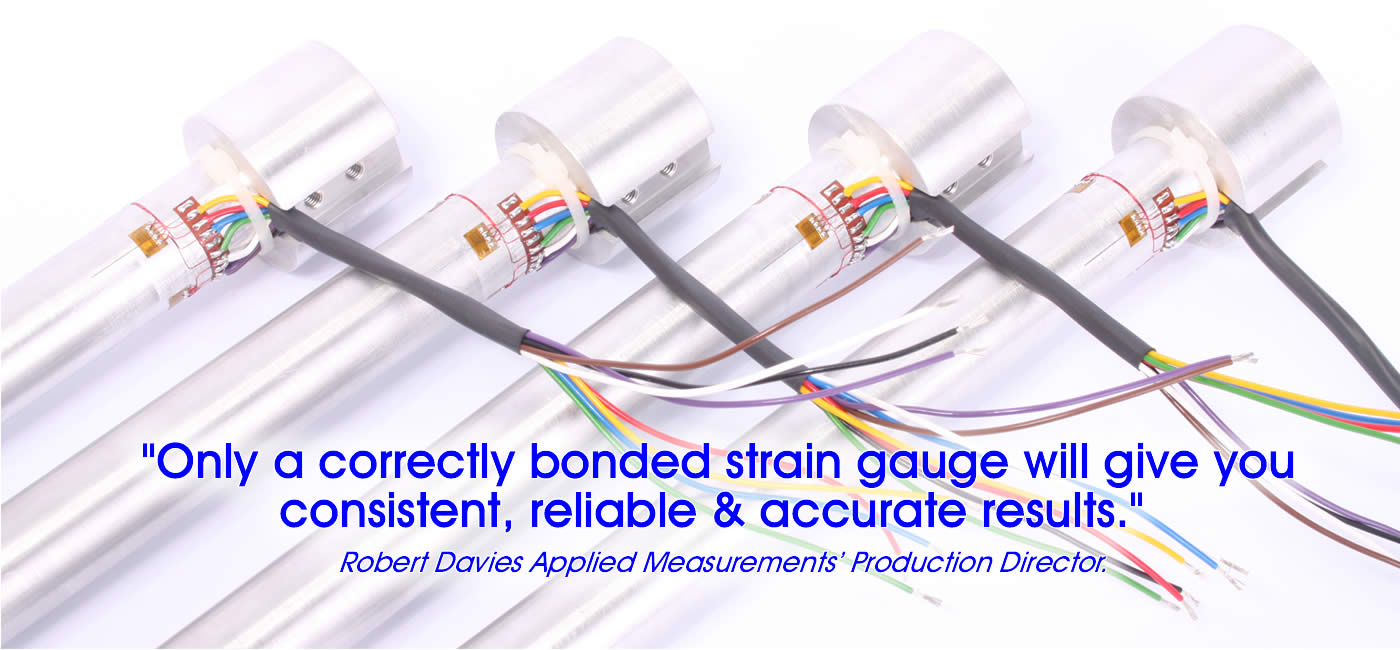 Applied Measurements offer a complete design, bonding and wiring service from one-off projects to high volume applications. What's more, we can even bond and wire onto your own free-issued hardware.
Our in-house strain gauging team guarantee:
Dedicated In-House Bonding Room

Expert Guidance an Advice

Full Design, Bonding & Wiring Service

One-Off to High Volume

Delivery Dates to Suit You

Temperature Compensation

Protective Coatings

Signal Conditioning Integration

Special Environmental Protection Options

High Temperature Versions for use at up to 200degC!
In-house strain gauge facility
All our strain gauge bonding is carried out in our strictly controlled on-site strain gauging room.  The temperature, humidity and airflow are continually monitored to ensure optimum gauging conditions.
Flawless bond
A flawless bond is guaranteed by our strict ultrasonic cleaning procedures and use of special adhesives.  The bond is carried out immediately after surface cleaning and, along with our high accuracy marking techniques, delivers precise positioning and optimum sensing performance.
Design consultation
We offer a complete design, strain gauge and wiring service to meet your exact needs.  We can give you full, half and quarter bridge configurations, metalwork heat treatment, preparation and machining, bead blasting, anodising, and more. Contact us to discuss your strain gauging requirements.