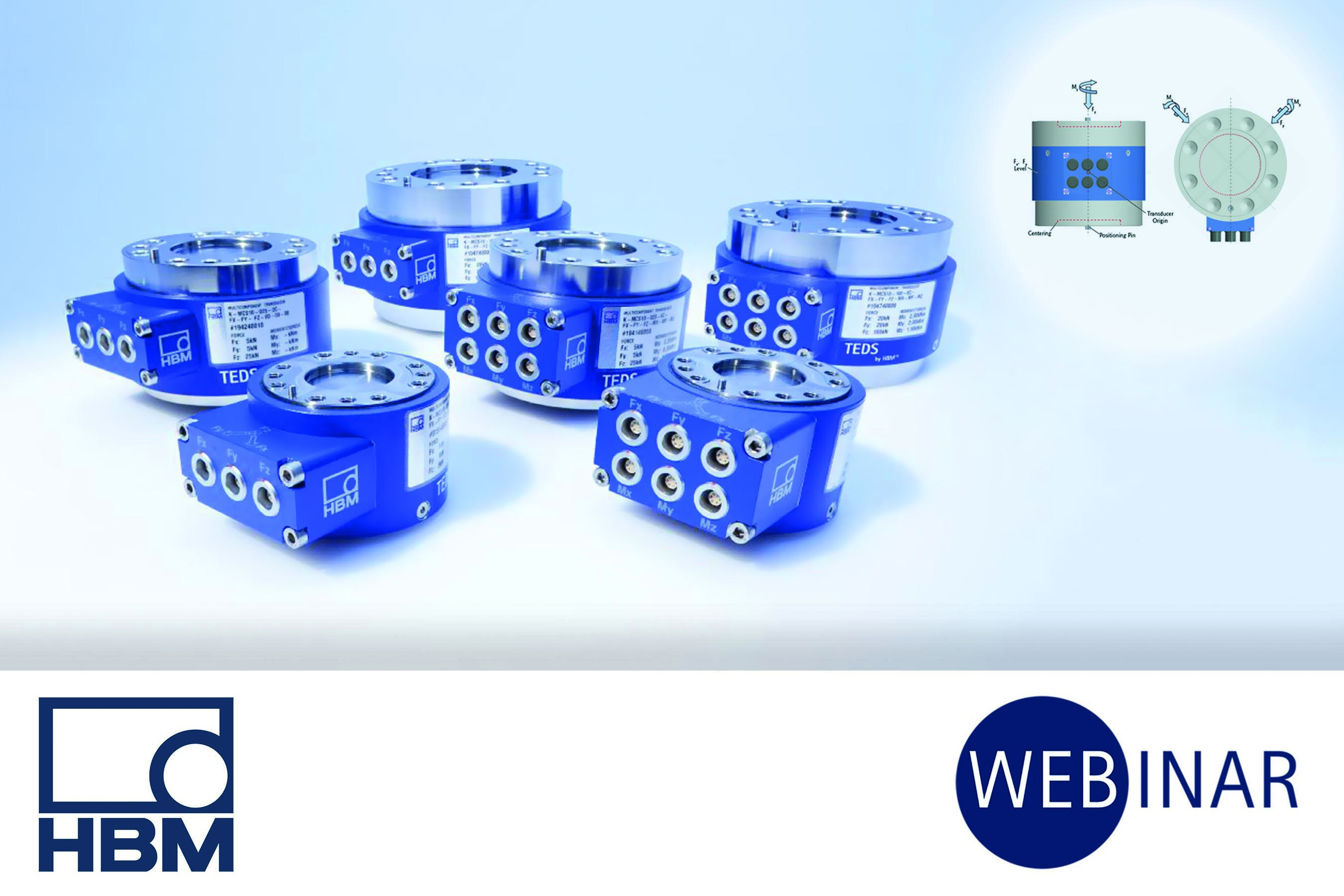 As multi-axis sensors become ever more popular in applications, such as medical equipment and robotics, to name but a few, HBM is pleased to announce the date for its latest free webinar on measuring in three dimensions.
Taking place on 29 June 2017 at 9am (GMT), 'Measuring in three dimensions: Why you should consider choosing a multi-axis sensor as a space-saving alternative for your application?' looks at the working principle of multi axis sensors and discusses the benefits.
The webinar will also discuss the impact of cross-talk, which is an unwanted and inherent phenomenon which occurs when one axis of a sensor is stressed with a single load. Dirk Möller, Head of Product Management - Industrial Measurement Solutions at HBM offers practical guidance and explains how to minimise cross-talk effects, which can have a negative impact on measuring results.
Exclusively offered by the HBM Academy, this informative seminar has been designed to fit in with challenging time constraints which can often make attending relevant training courses difficult.
Normally lasting a maximum of one hour, this webinar, can also be easily accessed at a later date or simply used as a refresher course. As an added benefit, all registered attendees will receive a link to the webinar, via email, after the presentation.
All HBM webinars are free of charge and open to anyone. Spaces are limited and available on a first come, first served basis. Please reserve your spot by booking here.