Why should I deal with a small supplier like SNP?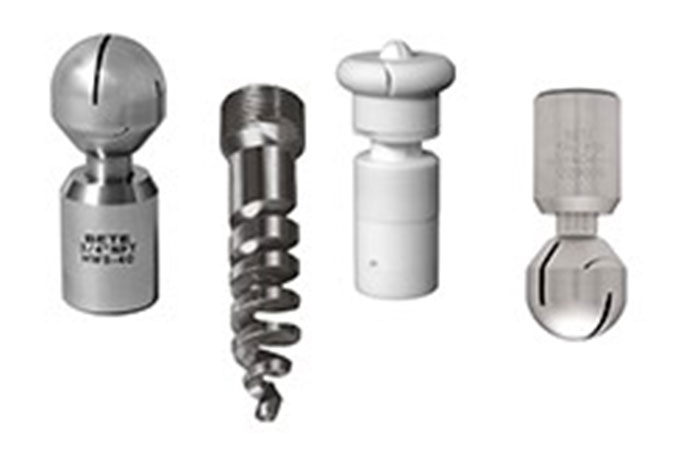 The Spray Nozzle People (SNP) are a small specialist company and some potential customers may be nervous about buying from yet another supplier. Many businesses want to limit their number of suppliers for obvious reasons of keeping administration costs down. Spray nozzles are normally an infrequent purchase so having a specialist nozzle supplier may not seem like a good idea. Perhaps it would be better to source spray nozzles from a general component supplier? It's a valid line of reasoning.So why should you buy from us?
Read on or watch our video version here https://youtu.be/wQeUGTsjTmE
Well, firstly nozzles are complex. What at first seems like a fairly simple bit of metal or plastic turns out to be very complicated products set. Moreover, the spray nozzle is the last point of contact between the fluid and whatever it is being used for. The humble nozzle sits at the end of the spraying system and everything leads up to that little bit of plastic or metal. If that bit of plastic or metal is wrongly specified then whole system does not work as intended. So, poor advice on spray nozzles affects the whole system - it is important to get right.
Secondly you can deal with us, get our expertise, and then buy through a third party if you want. We deal with all the major general component suppliers like Brammer, Hayley Group, Eriks, as well as many, many local and global engineering companies. If you are a large business with complex processes for getting new suppliers on board you can still deal with us, get advice from us and then the order can be placed through whatever third party you want. You can get the best of both worlds.
Thirdly, and we think most importantly, is that we are a human centric company. The word 'people' is the most important word in our company name and is central to our philosophy. When dealing with us the phone will be answered by an actual human being, not one of the awful auto-attendant services, we are an easy and friendly business to deal with. We don't have minimum orders and we generally don't charge for our advice. It is all part of the service. We believe that customers will reward us with their business if we offer good, expert, and friendly advice on all aspects of spraying. We trust in the power of the relationship, even if that relationship is very sporadic or only exists to solve a specific one-time engineering problem.
Fourthly, we are incredibly easy to deal with. You won't have reams of forms to fill out to open an account, we can take payment by card, we can give you rapid advice on stock levels and lead times. It sounds daft but many businesses, including some of our competitors, seem to go out of their way to make it difficult to spend money with them. We believe that it should be easy! Saying that out loud sounds a bit like truism and something that, surely, every business does. But we don't think it is.
So why should you deal with a small company like SNP?
We are highly specialised experts with decades of experience
We are geared to deal with all third parties anyway if that's what you want
We are a pleasure to deal with and place great store in that human touch
We are very easy to do business with
So please get in touch today for all your spray nozzle, tank wash, and air nozzle needs.