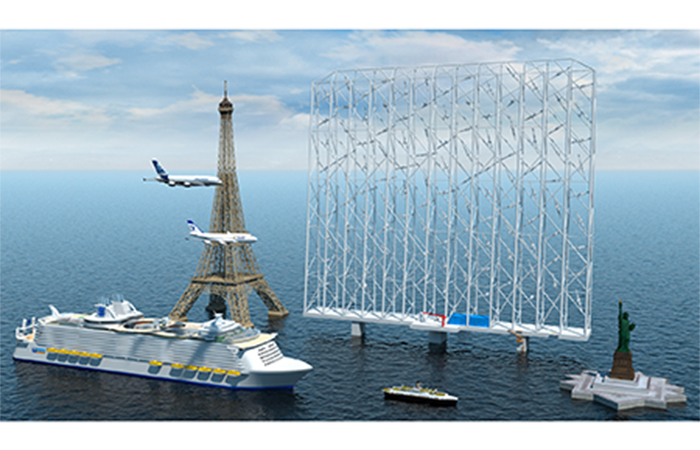 Demand for cost-efficient green electricity has never been more prominent for both private and commer-cial properties. For this reason a new pioneering project has begun off the coast of Norway.
This project is simply a wall as tall as the Eiffel tower with 126 small 1 MW – turbines, the interesting point is that they are engineered to supply enough offshore power for 80,000 households.
The Wind Catching Systems has plans to place the vertical wind turbine wall at sea far off the coast. This is due to the fact that the wind is more robust and the electricity yield is greater. For example, according to the manufacturer, one windcatcher can produce roughly the same amount of electricity as five conven-tional 15 MW turbines, with a site-dependent annual capacity between 330 and 410-gigawatt hours.
A large number of small rotors can be produced and maintained at lower costs than a giant turbine. It enables wind farm operators to produce power at a competitive rate compared to other energy sources without requiring subsidies.
The main bearing is a key component in the drivetrain of a wind turbine, it supports the shaft that trans-mits torque from the rotor blades to the gearbox but is also exposed to all the loads acting on the rotor hub. Using conventional, symmetric spherical roller bearing, the axial forces lead to an uneven internal load distribution between the two roller rows resulting in reduced performance, high wear and shorter service life.
This motivated Schaeffler to optimise the design of its spherical roller bearings which are used in this pro-ject and to the development of asymmetric spherical roller bearings. These offer less friction, wear, and damage, among other instrumental benefits to the operation of the wind turbines.
Learn more about this project in the Schaeffler Tomorrow magazine