In 2015 he founded MediSieve Ltd., secured £350,000 investment from angel investors, entrepreneurs, and a top patent attorney, followed by a grant from the Wellcome Trust and a £100,000 Smart Award from Innovate UK. MediSieve is now set to launch clinical trials in 2017.
In the article below, George outlines how young engineering entrepreneurs can get the investment needed to help develop their ideas into commercial products.
***
It was while I was studying for a Masters in nanotechnology at University College London that I came across magnetic nanoparticles that can attach themselves to almost anything, and slowly began to realise that this could have potential applications for treating all kinds of diseases. However, to turn an idea into a business, you have to start out by focusing on one particular application for your innovation that is both cost-effective to develop and satisfies a big market need.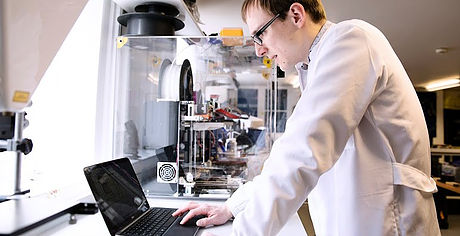 I looked at a number of potential applications for magnetic blood filtration, and eventually decided that malaria was the best application to start with. I found out that malaria-infected blood cells have naturally occurring magnetic properties, which would enable a magnetic filter to remove them from blood without the need for magnetic nanoparticles. This meant that I could first prove that the important aspect of the technology (the filter) actually works and then take care of the complicated, expensive parts later. So I set about spending my PhD developing and testing a magnetic "sieve" that could filter malaria-infected cells directly out of a patient's blood, leaving healthy blood cells unharmed.
I was instantly aware that this could be a discovery with far-reaching potential; three of the five strains of malaria currently ravaging Asia are resistant to conventional drug treatments, and the mortality rate is highest among infants.
I knew I had a great business idea that could deliver huge potential social benefits yet, as a student researcher, I had little idea how to create a company or attract the investment and support needed to turn this vision into a commercially-viable product.
Networking
One of the most important aspects of the transition from academia to entrepreneurship is to get out of the laboratory and into the business world. Many students who realise that they have a potentially great idea are scared of sharing it with business people in case it gets copied before they have patent protection.
However it's actually remarkably easy to outline the problem your technology solves and how it might offer a solution without giving away your Intellectual Property, and most experienced business people are happy to help students with interesting business ideas.
There are many hubs which aim to fertilise new innovations and kick-start young businesses, where young people can receive support and advice from business leaders. I applied for and joined a six-week Entrepreneurship Summer School at the London Business School and won an Enterprise Fellowship from the Royal Society of Edinburgh, where I received invaluable business coaching and advice from biotechnology entrepreneurs.
In 2014, I applied for the Royal Academy of Engineering ERA Foundation Award which seeks the best early-career engineering researchers in electro-technology and was awarded membership of the Royal Academy of Engineering Enterprise Hub.
This gave me access to a network of over 100 volunteer mentors including leading angel investors, serial entrepreneurs and CEOs with an enormous combined pool of expertise.
The invaluable coaching and advice offered helped me answer all those vital questions for an early-stage business, from how to negotiate good contracts to what kind of business insurance I might need.
Secure Investment
Securing seed funding is vital to help new innovations get over the notorious 'Valley of Death' between lab and market. Yet translating a technological innovation for a business audience can be one of the most daunting tasks for anyone coming from an academic background.
I received specialist coaching in how to pitch to investors from the RAEng Enterprise Hub. The first trick that I learned was "stop talking about your technology, and start talking about your business."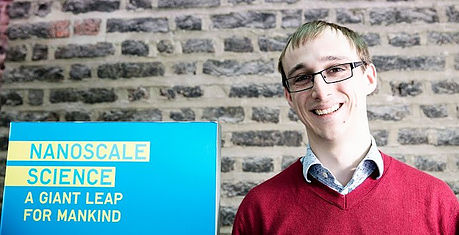 I learned than an entrepreneur must define the real-world problem their product solves (or the market need) and then quantify how their product can satisfy that need. Business people are less interested in the intricacies of the technology than in its real-world applications, and its commercial viability. It's not about how it works, but about what it does.
At a showcase for investors, which was organised by the Academy, I was given the opportunity to pitch to 150 prospective investors. I chose to build my pitch around the 'problem' and the 'solution' rather than the technology itself; outlining how many children die each hour from malaria across the developing world, and how my magnetic sieve could combat forms of malaria that cannot be treated with drugs.
I was astonished to land two angel investors from just a 90-second pitch.
Since then I have secured £350,000 seed-funding from angels including leading patent attorneys, entrepreneurs and CEOs, a £100,000 grant from the Wellcome Trust, and a £100,000 Smart award from the government's innovation agency, Innovate UK.
Apply for Public Good Activity Finance
For those graduates who are struggling to convince private sector investors to stump up the cash, there are now many 'Public Good Activities' that will finance early-stage entrepreneurs without taking a share of the company.
For example, the Royal Academy of Engineering has just launched the RAEng 1851 Royal Commission Enterprise Fellowships, aimed at supporting recent UK graduates with potentially ground-breaking innovations. Awardees will get a £25,000 cash prize and an additional £25,000 for the development of the innovation.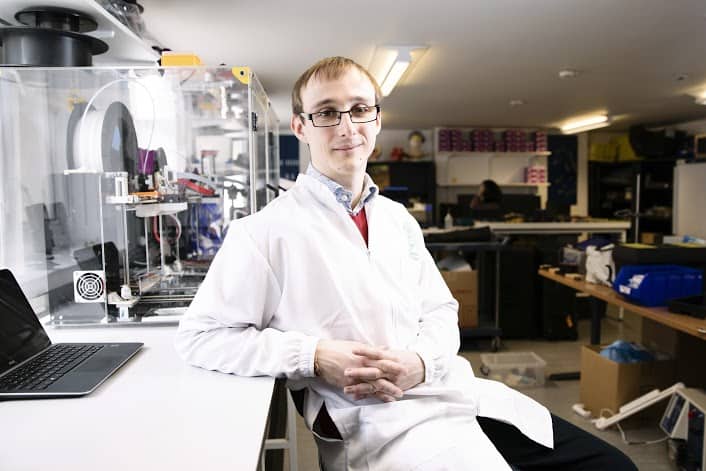 The Academy also runs the Launchpad Competition specifically targeting 18-25-year-old technology entrepreneurs, with the winner receiving £15,000 cash prize and membership of the Enterprise Hub, which includes coaching on how to pitch for investment and access to a pool of potential angel investors.
There are also government schemes to incentivise private sector investment; the Seed Enterprise Investment Scheme and the Enterprise Investment Scheme which offer tax relief to investors in small, early-stage companies. Innovate UK is the government's innovation agency, and through a number of programmes it works with companies and universities to help bring innovations to market.
There are more support networks available for students and graduate entrepreneurs now than ever before and, between 2006 and 2013, there was a 70% increase in the number of company founders aged 35 or under.
There has never been a better time to be a young entrepreneur starting out on the exciting journey from lab to market with nothing more than a dream and an idea.