Grainger & Worrall is a Shropshire based provider of high-precision casting technologies that is looking to develop the talent of tomorrow.
Carol Aston, training & development manager at Grainger & Worrall tells the Student Engineer how the recruitment process works, what the company is looking for from its graduate intake and how candidates can make themselves stand out.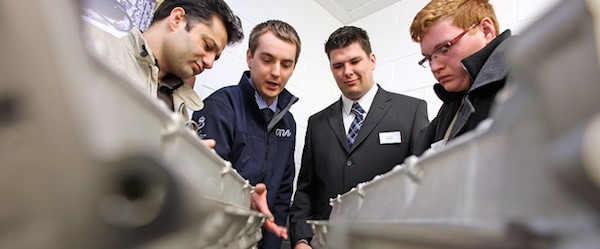 What kind of engineering roles does Grainger & Worrall offer its graduate intake in the UK?
At Grainger & Worrall (G&W), we offer graduates roles in: process; product; project; quality; CAD; casting; CNC; manufacturing and machining.
How many graduates are you hiring this year?
While our intake changes from year to year, over the past three years we have employed ten graduate and undergraduate engineers.
What does the company's graduate engineering scheme involve and how is it structured?
Graduate engineers begin their career in G&W by undergoing a four month rotation through the four main business areas – prototype, tooling, series & motorsport. Learning outcomes are identified for each business area; graduates provide evidence for each element and departmental managers monitor progress and identify next steps. Learning outcomes cover technical knowledge and 'soft' skills such as communication, problem solving and teamwork. There is also opportunity to add other learning that may not have been anticipated.  On completion they are allocated a substantive department decided on by business needs and personal/professional interest/strengths. When graduates join their substantive department, they continue to provide evidence for ongoing learning and experience. All the learning outcomes identified in the graduate programme are aligned to the engineering council competencies required for professional registration, while each graduate engineer is assigned a mentor – who supports the graduate with professional development.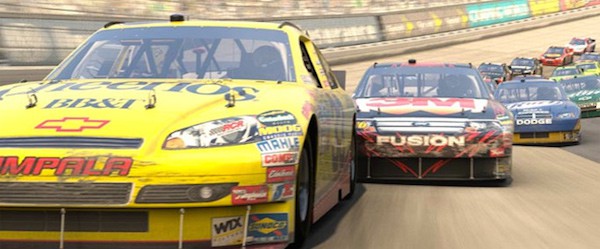 How does the application process for the scheme work?
Prior to the recruitment period, we hold an annual student open day at our main site in Bridgnorth. Attendees are given short presentations provided by senior engineers about the company – and also have the opportunity to talk with current and former graduate engineers. They are given a tour of the site and are told about what they can expect from being a G&W employee. Application forms are provided on the day for attendees to complete. Application forms are also available on the website and can be completed either on line or sent in by post. Applicants have the opportunity to provide a personal statement in support of their application, alongside two references.
We also attend careers open days at various universities that have pertinent engineering courses.
Do you run assessment centres or interviews? How should candidates prepare for them?
We hold an assessment centre for graduate engineer roles, comprising a range of assessment methods. Candidates could prepare by undertaking research into G&W so they have a good understanding of what we do. Being able to demonstrate how their experience and areas of study translate to our business context is very important. They should ensure that, where a presentation is required, their presentation addresses the requirements identified and practise their presentation skills.
What makes a good engineering recruit for Grainger & Worrall?
We want to recruit innovative, enthusiastic, ambitious people to the team. We want engineers who can think 'outside of the box', to have an original approach to solving problems, but also have a solid and secure understanding of engineering principles and processes. We want people who are confident, good communicators and team players but who are also self- motivated and able to work on their own initiative.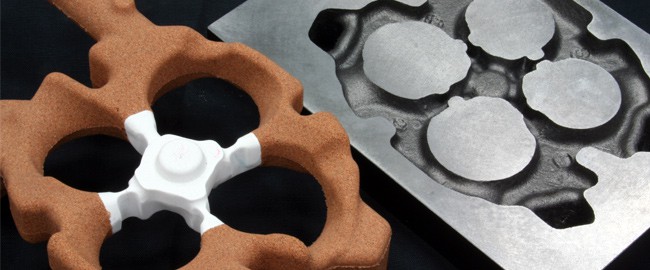 How important are internships or year-long placements when you're evaluating candidates' CVs?
We do have an intern programme that has always been very successful, alongside a history of recruiting graduate engineers who have completed a 12 month internship with us. We also offer 3 month summer placements. We value experience gained in other engineering placements and we consider knowledge and skills acquired that are transferable to the G&W environment. However we always look at the overall picture that an applicant presents and endeavour to find the best fit for the wider team.
Would you expect candidates to have at least some work experience in a similar firm?
This is desirable, but not essential.
What further advice to you have for engineering students thinking about applying to Grainger & Worrall?
We encourage applications from a diverse range of engineering disciplines and want recruits to become secure members of the G&W team. Candidates should be able to show how their areas of interest, expertise and experience will positively impact on the areas that we specify. We are looking for candidates who will be committed to the company, have a clearly defined career path in mind and who can demonstrate that they are self-motivated and proactive in driving their own professional development. Knowing what each individual can contribute to the G&W team as we move forward is an essential aspect of our graduate recruitment campaign.