Can you tell The Student Engineer about your early years?
I left school at the age of 16 with no formal qualifications and because of this my career options were limited. As a child I was in local authority care and was totally disengaged from the education system. I always knew that I was capable, but due to my background I just didn't think that a university education was for me.
So what happened next?
I found an unskilled job in a local manufacturing plant. However, after six months I was bored with the routine and realised I didn't want to spend the rest of my working life doing the same job. I decided that the only way this was going to happen was to get some qualifications, so I went back to college to take my GCSE's and achieved 10 grade A's.
I then obtained a place on an apprenticeship scheme in Electrical Engineering and while there I obtained an HNC in electrical engineering. I was really keen to continue studying but my only option was distance learning due to the fact I was working full-time.
How did you turn that around?
I saw an advert for the Open University (OU) in the local newspaper and it ticked every box, so I enrolled (in 2000) and have never looked back. I have been a student now with the OU for over 17 years and have achieved an MBA, MSc, MEng, and I start a LLM in November 2017. Having these qualifications has allowed me to obtain my dream role as an Engineering Consultant for Enzen Global Ltd.
Why choose engineering?
I chose to study Engineering because I knew there was (and still is) a shortage of female engineers in the UK.  Also, through working in the sector, I could see that there were numerous career opportunities for those with the right skills and qualifications.
Due to work commitments it was challenging studying around a full-time job, but I was organised and I'd read in my lunch breaks and in the evenings and listened to tutorials whilst travelling.
I now believe you can achieve anything you want to if you are willing to work hard and persevere when things do get tough.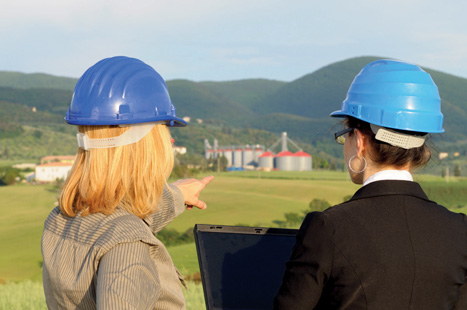 How important has the Open University been to your journey?
For me the OU has been life-changing. It has enabled me to achieve my dream of becoming an Engineering Consultant and without my OU qualification, I would never have had the opportunity to develop into this role. In addition to this I became the UK Young Woman of the year in 2004, I won a National Higher Educational Gold Award in 2005, I became the IETs Youngest Fellow 2015 and was named in the Telegraph's Top 50 UK Female Engineers 2016.
Any advice for women aspiring to an engineering career?
If there are any women out there with aspirations to work in STEM then I would say go for it! I really enjoy working in a male dominated environment – I get respect for the qualifications and experience gained over 22 years in industry. There is a misconception that engineering is a dirty job but this view is so far away from the truth. I did get my hands dirty when I was an apprentice, but I spend most of my time nowadays involved in strategic work.
I believe that men's attitudes to female engineers has changed drastically over the last 10 years, I've been in industry for over 20 years and due to the rapid decline in Apprenticeships in the mid 90s STEM industries are facing a skills gap, which needs to be addressed. This is why I encourage any young women who are considering a career in engineering to go for it as this current situation has created great opportunities.
Currently only nine per cent of the engineers in the UK are women and 62 per cent of 11-21 year-old females believe engineering and technology is just for boys.  I believe that these skewed perceptions of engineering are preventing young women from considering a career in engineering and contributing to a widening skills gap.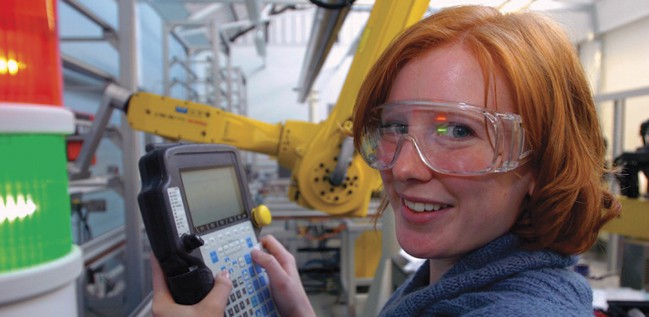 What more can be done to encourage women into STEM-related careers?
Introducing young women to the world of engineering at an early age should help more of them understand what a great career path is available to them, and this is where schools need to do more to raise the profile of STEM careers. A key part of the solution lies in providing engineering training for young women before they make important career decisions. Schools need greater links into industry to show school age children the benefits of engineering and present it as a viable career option. Businesses also need to engage with young people and encourage them to consider engineering as an attractive potential career.
Where are you now on your successful and inspiring journey?
I've recently been selected to Chair the UK Young Woman Engineer of the Year Award 2017, I'm a STEM Ambassador. I chair the IETs Horizon's Bursary Funds, and am helping the IETs President raise Engineering as a career for women throughout 2017.