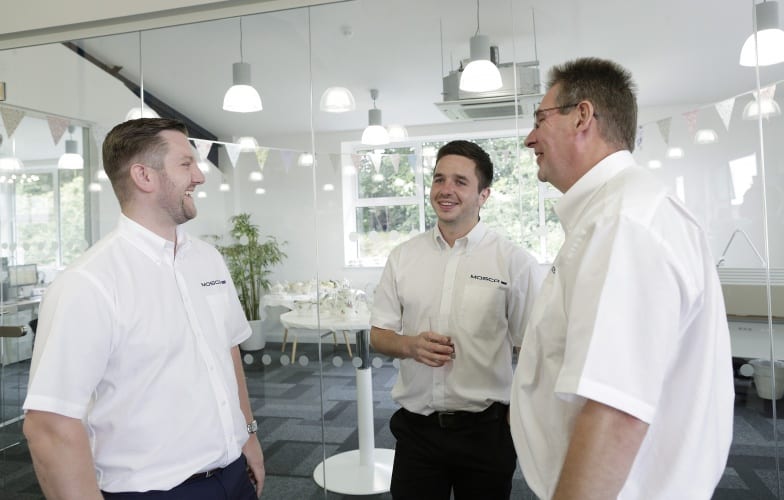 (Credit: Mosca)
Provide technology-driven opportunities
In modern-day manufacturing, many manual jobs have been replaced with automated machine learning and an understanding of these features often requires an advanced knowledge of technology. It's crucial to remember that millennials don't use technology, they grew up with it and therefore it is an integral part of their lives. This makes them the ideal candidates for the tech-focused developments in manufacturing.
Furthermore, it also means that companies can use this generation's tech knowledge to develop communication processes such as social media channels within the business.
Invest in education
One of the biggest threats to the manufacturing industry remains the decrease in skilled labour. To combat this whilst also driving recruitment, many companies could look towards a short-term investment in education or training potential workforces. Graduate Schemes provide structured training run by the employer to develop future managers within the organisation. Graduate schemes usually last 2-3 years and really help to develop the right skills needed for modern manufacturing businesses.
By choosing to provide in-house training academies or investing in scholarship opportunities to educate the next generation of engineers, machinists and programmers, the manufacturing industry could see a huge drive in recruitment and a perception shift for those who have never considered a role in manufacturing before.
Enable work/life balance
Where a millennial workforce is concerned, work/life balance is key and luckily, many careers in manufacturing allow employees to work offsite too, resulting in more engaged employees. The flexibility of operational staff means that some of the perks we tend to associate with working for IT and software companies, like working remotely, are now possible and should be explored. At Mosca we are increasingly able to offer remote working for roles throughout the business.
Encourage goal connection
It's important that companies create a goal connection where a millennial employee understands how what they are doing fits into the bigger picture. Where possible, encourage their input in improving processes and give them transparency into how their work makes a difference to others in the wider company.
Invest in career stability
In the past, manufacturing was considered a hands-on career. However, as digital transformation disrupts the market, a number of career options have opened to skillsets outside of the norm. Careers in sales and marketing, alongside the engineer roles within manufacturing, are opening opportunities for diverse skillsets, meaning the career path is always flexible and continuously stimulating.
Be sure to find out what millennials career passions are, and where they see themselves progressing within your company. Offering fluidity to move up the ladder, or experience different departments, could be key drivers in millennial staff retention.