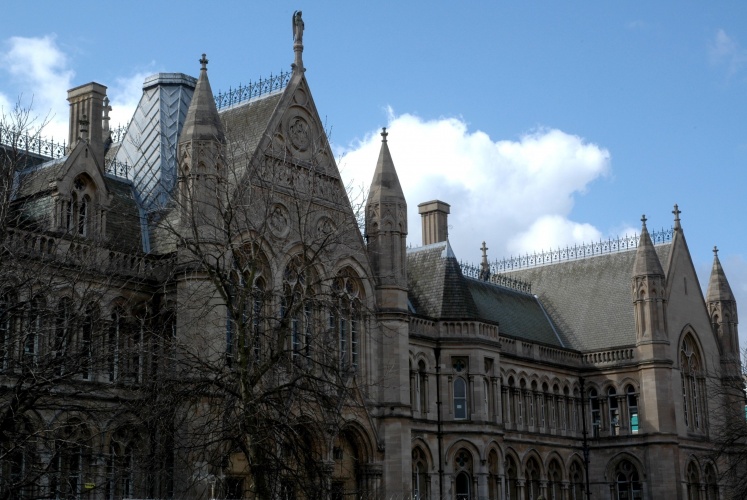 (Credit: Superhasn via CC)
Kicking off in October 2017, the undergrad and postgrad courses will attempt to address specific skills gaps across industry in biomedical, electronic, sport and mechanical engineering. On top of this, the university will also offer a new degree apprenticeship in electronic engineering, allowing students to split their time between study and employment.
"The aim is to partner with industry every step of the way, to ensure that graduates become the very best and most employable engineer they can be," said Professor Neil Mansfield, head of engineering at the university's School of Science and Technology.
"This focus will ensure that students get three to four years of industry experience before they've even graduated. Instead of just learning the theory of engineering from a text book or lecture, we are turning engineering education on its head. 
We want to hear from organisations or engineering departments that are seeking new solutions or creative ideas and would like the chance to work with some of the brightest engineers of the future."
According to the university, it is working with both global engineering brands as well as independent local firms, and the partnerships will provide students with opportunities for work placements. Alongside the direct input from industry, Nottingham Trent also consulted with engineering institutes and bodies to help optimise the structure of the courses in relation to the demand for skills.
"The move to develop these new engineering courses in conjunction with employers is hugely important and we're pleased to have the opportunity to help shape them," said Stephanie Fernandes, skills lead at the Institution of Engineering and Technology (IET).
"Ensuring students receive the training and skills that industry is looking for right now is clearly win-win for both graduates and employers. The new industry-focused degree apprenticeship is particularly exciting, helping small and large-scale businesses to develop their current talent to go on to make a real impact with their employer and the sector. Overall, the innovative approach being taken by Nottingham Trent University will help to create a thriving pipeline of next generation engineers."