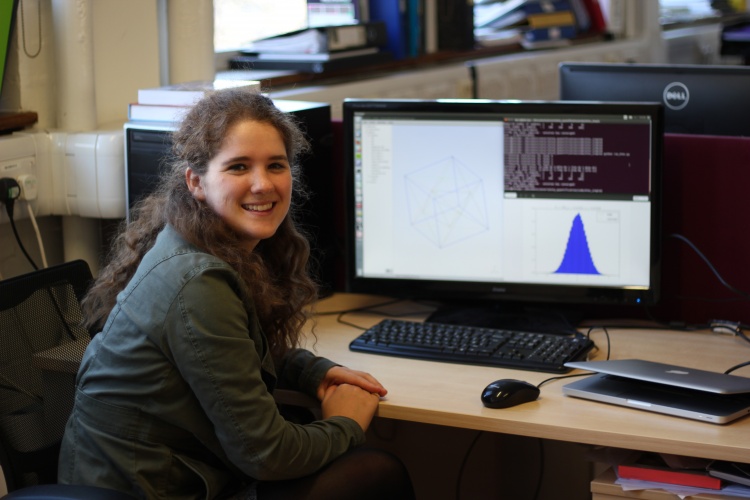 What do you think are the factors that have led to the big gender imbalance in UK engineering?
In some ways I can understand why fewer girls pursue engineering careers. Historically it has been a very male-dominated industry and people aren't really aware of the range of jobs that engineers and scientists can go on to have. They think of heavy machinery and working with engines which might not be what they are interested in. However, the subject is so vast that there are so many different jobs available.
I wasn't really aware of programming at school and only discovered what engineering really was on my work placement gap year and when I reached university. I think educating school children about what these careers actually entail would help them to make more informed decisions.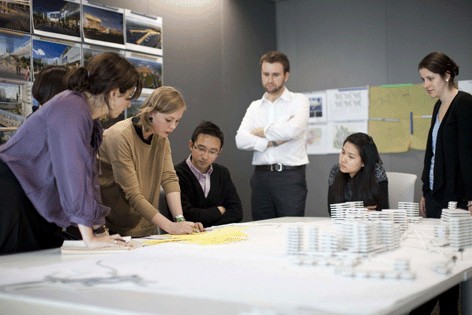 What made you pursue engineering, despite the fact you didn't have the full picture?
I think the main influences in choosing a career in science or engineering were my science and maths teachers at school. They encouraged my interest and helped me pursue it outside lessons by entering us into local competitions. Science and engineering was never presented to me as something I shouldn't be doing or wasn't for me and for that I am very grateful. These subjects were what I was best at and enjoyed most.
I was always pretty sure that I would study a STEM subject at university, but which one was the main decision. Our careers events and lessons at school encouraged me to fully investigate all the options but I wanted to do something maths-based that was useful to the world. Perhaps because I was at a girls' school we were all encouraged to think of science and engineering as normal careers for girls, so never had the influence of those who may have thought otherwise – in fact, everyone in my maths and physics class went on to follow STEM careers.
I also think that my gap year doing EDT's (Engineering Development Trust) Year in Industry programme with DSTL (Defence Science and Technology Laboratory) was very important, as it enabled me to see my school subjects being utilised in real commercial projects. It was also my first experience of serious computer programming, which is something I have really come to enjoy and is an important part of my current work. Having this experience meant that I knew what modules I wanted to pursue in my degree and could reassure myself that I was studying the right subjects by looking back and seeing how they were applied practically on my placement.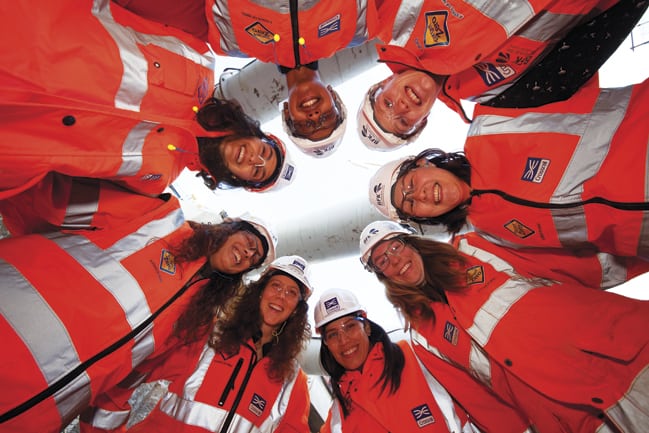 How has your development continued since then?
I am still early in my career. Having completed my first degree at Southampton, I am now doing a PhD at the University of Cambridge in Jesus College, but already I am doing work that is a million miles away from what most girls at school would think of as engineering. I am working on a project that looks at controlling and optimising porous media flows, mainly using maths and computer programming. The work can be really useful in environmental projects, impacting global warming through more efficient CO2 capture in various situations and through better geothermal energy storage.
This perhaps helps tackle one of the misconceptions about engineering. Girls are often drawn to vocational careers like teaching or nursing because they want to make the world a better place. I would argue, however, that engineering can be just as important to the public good as these careers. Every day an engineer can be working on solving problems to help people, and, as in my case, helping tackle important issues that affect us all.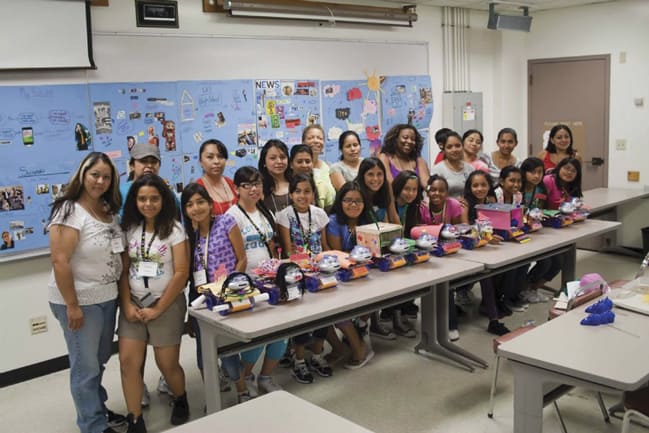 What can be done to encourage more girls into engineering?
Awareness raising activities like National Women in Engineering Day (NWED) are excellent, but it is also important that all school children should have access to work experience in different industries to help them to understand what different careers involve and to dismiss the false impressions that a lot of people have about science and engineering. I am not saying that this work experience should be particularly focused on girls, as boys also need the information and also need to see the engineering industry as being open for boys and girls, not that girls need special treatment.
My basic advice to girls who are still at school is to study the subjects you enjoy. If that includes maths and physics, you may well want to consider engineering as a career. Find out for yourself what engineering is about through work experience and by taking every opportunity you can to talk to people in engineering of different types.
My advice to engineering companies is to get involved in NWED and in work experience projects such as those run by EDT. It is important for young people to have an insight into engineering in the real world. Having a real person to talk to, ask questions of and be mentored by, is invaluable in encouraging students that this is genuinely something they can do and which offers a rewarding career in every sense.