Set up in 2011, the contest aims to provide business and engineering students (second-year undergraduate or higher) with an opportunity to showcase innovative ideas for smarter cities. Participants must develop a viable energy management solution to one of the critical challenges faced by cities, homes, universities, the retail sector, hospitals or water supply. Students are required to submit their proposals as part of a two-person team with at least one female member.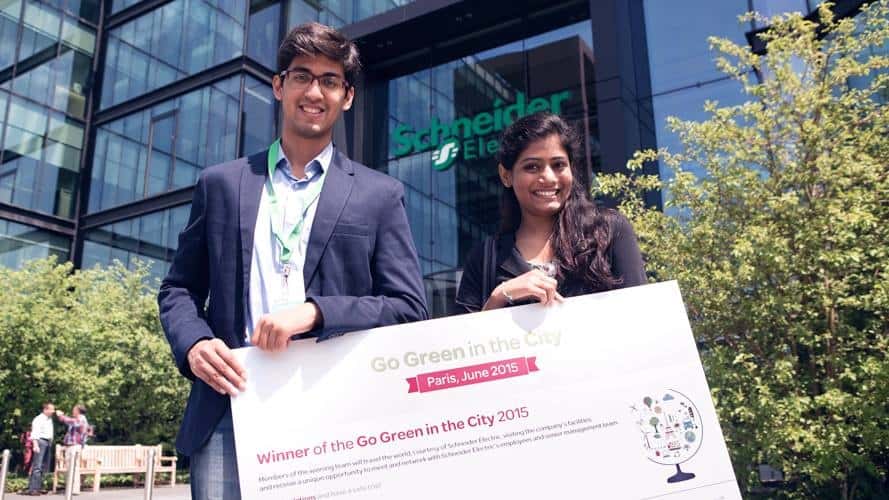 "Go Green in the City resonates strongly with students because of growing concern about the effects of urbanisation, climate change and resource scarcity," said Melissa Golden, Schneider Electric's director for Global Talent Acquisition Programmes. "Young people are genuinely interested in making a difference to the world's future."
This year the competition received 16,400 entries, up from 12,800 in 2015. According to Schneider Electric, 1183 teams from 182 countries were shortlisted, with just 100 selected to participate in the semi-finals. The company will now provide a mentor to each of these teams to develop their ideas into a business case, focusing on implications, user needs, viability and return on investment.
In July, 12 teams will be selected from the 100 semi-finalists to compete in the final, which will take place in Paris in September.
***
For further details on Go Green in the City, and to find out about getting involved in next year's challenge, you can visit the competition website.