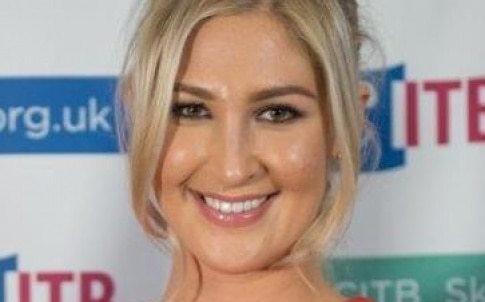 You studied English at university. How did you end up at Babcock?
After graduating, my first role at Babcock International Group (Babcock) was Procurement Officer. Once I got my foot in the door, it opened up a whole host of other opportunities for me and I got to see first-hand the breadth of what Babcock and Cavendish Nuclear are involved in within the nuclear industry sector. Babcock's graduate scheme has a great reputation so when I got the opportunity to join the scheme a year after joining I knew it would be a great move. I finished my graduate scheme in 2014 but this year over a third of our intake was female which means we're really getting the message out there.
Were you immediately assigned to Cavendish Nuclear, or did you get to experience other aspects of Babcock as part of the grad programme?
As Procurement Officer I learnt a great deal and was exposed to some high-level projects and was then accepted onto the Cavendish Nuclear graduate scheme. We have specialists that work across all aspects of the nuclear lifecycle from strategy to plant design, from project management to construction, from fuel management through to decommissioning. I'm really lucky in that I got to experience working in all these different areas across the two years.
Rotating across the business gave me great exposure, enabling me to meet with the teams who deliver these exciting and complex projects and build a network both internally and externally of Cavendish Nuclear and Babcock. I was never really treated as just a graduate, but the same as everyone else and someone who could add value right from the start.
How did the secondment come about, and what sort of work were you doing while working with government?
There are many placements that government seeks to embrace within industry to gain sector insight and share best practice. Mine came up through BEIS (formerly DECC) which was seeking to strengthen its relationship with the nuclear sector. Setting the skills agenda for areas like nuclear isn't just a government priority, it's one for us too as a major engineering business. During my placement I got the opportunity to work on and develop the nuclear skills agenda with government, industry, skills bodies and academia. It was a privilege to be involved at that level.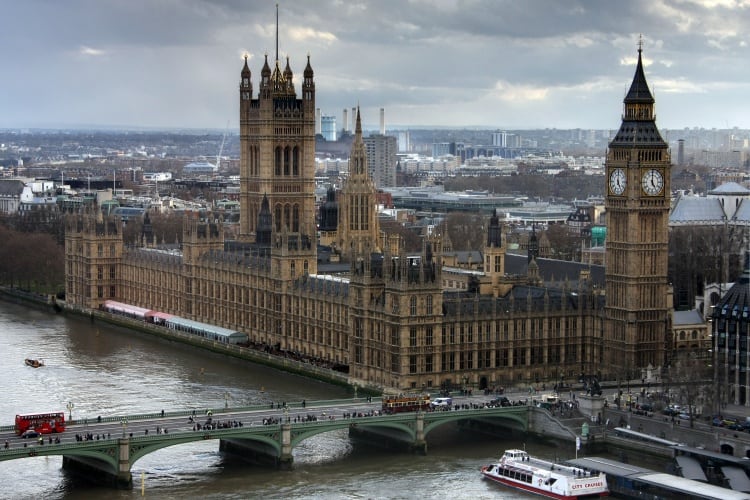 I finished the graduate scheme before commencing the secondment, so the placement was my first proper job. The secondment was never really intended for a graduate but someone with industry insight wanting to get experience in government. I was given a huge amount of responsibility during my position as Head of Nuclear Skills such as:
Engaging (at all levels) with stakeholders of nuclear skills (civil & defence)

Producing two high-level white papers which provide an assessment of the current skills provision across the sector. The papers were published on the government website and have been adopted by the sector when referring nuclear skills. One was called "Sustaining our Nuclear Skills 2015" and is one of the reasons I won my recent ECITB award for Learner of the Year.
Do you think your English degree helped you to an extent in Westminster, and at any point do you think your lack of engineering background held you back? 
Applying my degree along with the valuable skills learnt throughout the graduate scheme and my career to date really aided my secondment. I've never been held back by not having an engineering degree although I now have a huge respect and understanding of the importance of the engineering sector. I found that by asking questions, seizing networking opportunities and going the extra mile to appreciate how engineering affects everything we are involved in has really helped me. I had to undertake a large volume of writing and project management during my time at Westminster so it was helpful when I needed to produce briefings for ministers, policy updates and most notably commercial strategy and white papers.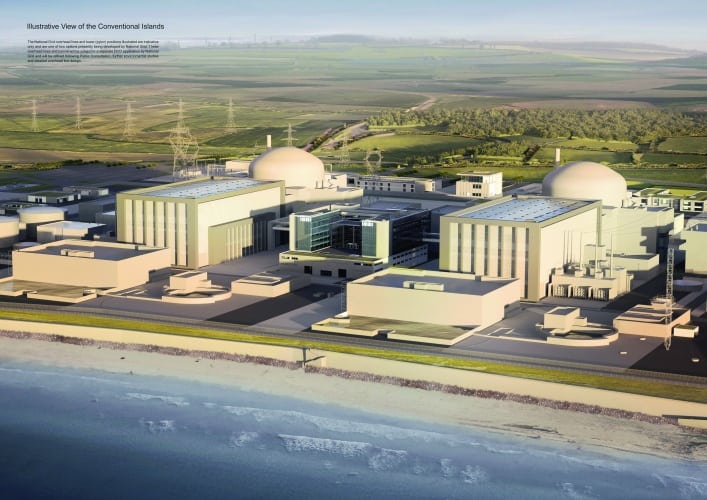 What does your role at Cavendish involve now that you've finished the secondment?
I'm delighted to have returned to Babcock and Cavendish Nuclear. I'm currently working on a number of projects across the business and supporting the various teams across the wider Support Services Division. That's the great thing about working somewhere within an international business like this. The opportunities for people like me, willing to learn and develop can be amazing. I'm keen to share my experiences to encourage others such as new entrants and especially women in nuclear to get involved in outside secondment opportunities.
Can you tell us a bit about your experience as a woman at Cavendish, and the approach MD Simon Bowen is taking to increase female representation? 
The engineering sector generally remains traditionally male dominated but when Simon was appointed as MD for Cavendish Nuclear in 2015 he immediately put plans into place to actively encourage everyone to do their bit for the STEM agenda. Having a leader who recognises the value of women in the workplace and the need to educate youngsters about engineering at an early age is where we are making a real difference. Under Simon, all our graduates are now STEM ambassadors with many of us going into local schools and showing children how diverse and exciting a career in engineering can be. This year our intake of graduates was over a third female which is something the whole company is really proud of. We are now looking to build on this success and are taking positive action to attract further female talent to the company to support the diverse skill set we need for the future.