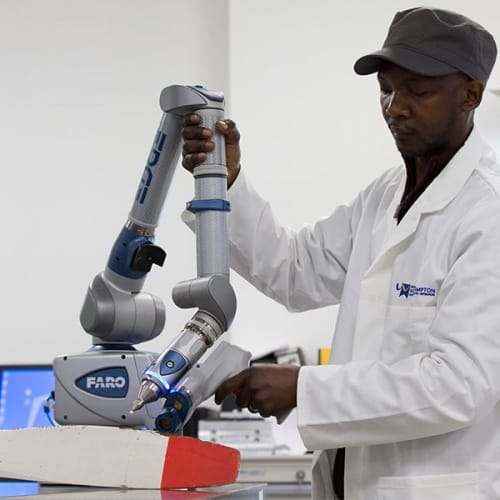 Run out of the university's School of Engineering at Telford Innovation Campus, the new courses will have a duration of three to four years. Students will spend one day a week on-campus with timetabled access to classrooms, lecture theatres, laboratories and workshops. The courses, due to have their first intake of students in September 2018, will also feature occasional industrial visits and trips, practical activities, as well as time committed to support the apprentices in the workplace.
"The university is a committed driving force behind economic growth in the engineering and manufacturing sector in the region," said Dr Syed Hassan, head of Wolverhampton's School of Engineering.
"These new Degree Apprenticeships have the potential to help fill identified regional skills gaps in engineering companies of all sizes whilst at the same time meeting employers' needs to improve levels of knowledge, understanding and skills within their workforce."
According to the university, the new courses have been designed and developed in collaboration with employers and professional bodies. Having been awarded £250,000 funding from the Higher Education Funding Council (HEFCE) in 2017 to develop its apprenticeship offer, over 150 apprentices are currently studying for Higher and Degree level qualifications at Wolverhampton. The university has also secured an additional £460,000 funding to deliver training for Degree Apprenticeships to non-levy paying companies.
Existing Higher Apprenticeship courses include Construction Management with pathways for Civil Engineering & Built Environment and Chartered Surveying. Future Higher/Degree Apprenticeships will include Digital Technologies, Civil Engineering, and Architecture.
Additional information can be found via the university's apprenticeship hub.