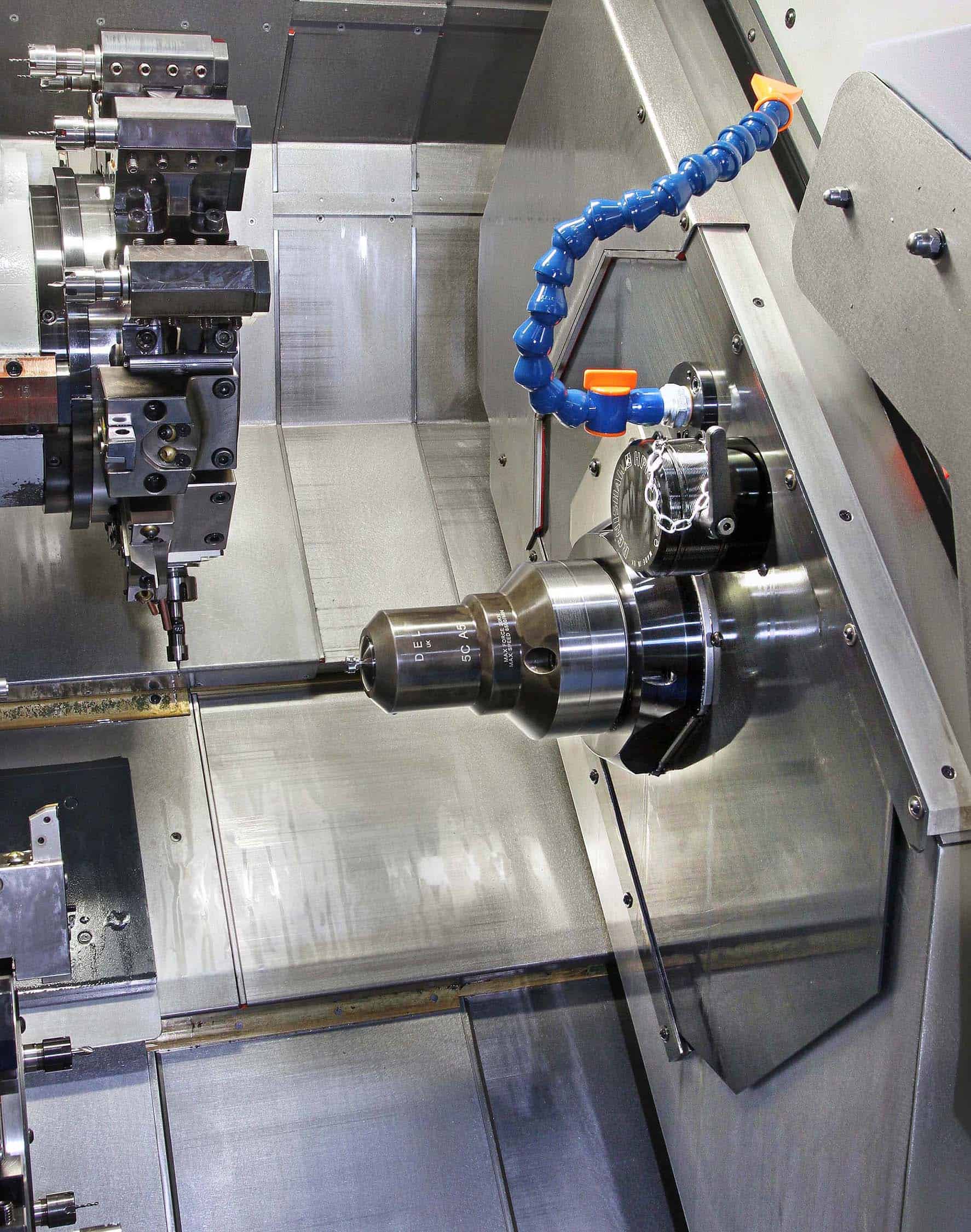 Plymouth subcontracting company Morris Engineering has reduced the time taken to turn and mill a part for a military aircraft gyroscope from stainless steel bar from one hour, 15 minutes, to 7.5 minutes using a 36mm capacity Biglia B436-Y2 twin-spindle lathe with two Y-axis turrets, supplied by Whitehouse Machine Tools.
The degree to which the new process cuts down on inter-machine handling has also helped reduce labour costs.
Before installing the Bigia lathe, the gyroscope part was machined on a three-axis CNC lathe, a CNC mill with a fourth axis, and, finally, a manual lathe that was needed to achieve the required surface finish in a face groove. The B436-Y2 is one of two Biglia machines purchased from Whitehouse; this produces parts of up to 36mm diameter, while larger parts are made on a 465 T3Y3 turn mill centre. This doubles the unit productivity while also providing redundancy.
The company bought two machines in January this year for the same price as a single lathe from a competitor supplier.
"With the higher speed of the Biglia lathe and the ability to produce the part in one hit, not only is the overall cycle time 10 times faster but we have also raised the yield of good parts by a fifth from 80 to over 95 per cent," according to production director Anthony Dyer.
Moreover, added managing director Tim Winzer, the one-hit capability has resulted in Morris winning a contract to produce another complex stainless steel part for a military aircraft.
The company aims to use the new capability to fulfil contracts with the oil and gas sector, which have fallen away sharply in recent years but are expected to return to normal volumes. "We are well placed to offer extra, highly capable capacity coupled with short lead times," Winzer said.