Oxford Street – to which Engineer Towers is adjacent - is presumed to have breached the limits even earlier, but its monitoring station has malfunctioned (rumours that it choked to death have yet to be confirmed). At the beginning of 2015, when the equipment was operational, it took just four days for annual limits to be breached on the capital's main shopping thoroughfare.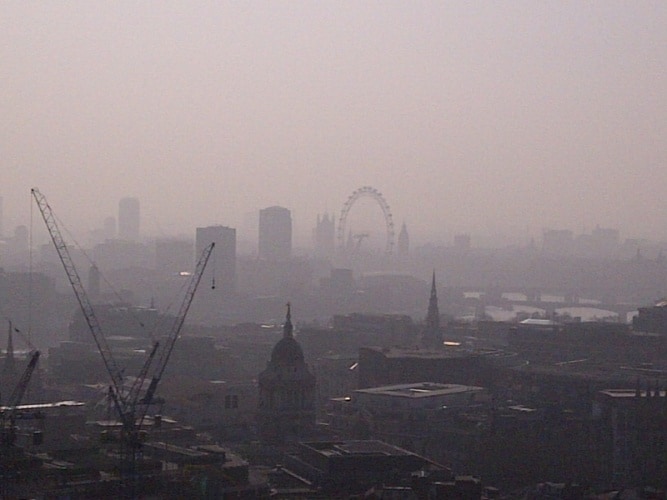 Diesel fumes are the primary culprit for the proliferation of NO2 particles at street level. Long-term exposure to these particles at the levels seen in many parts of London is associated with decreased lung function and respiratory problems. Car manufacturers rigging their diesel emission tests certainly hasn't helped matters, but that is an area of discussion for a different day. According to Simon Birkett, founder and director of campaign group Clean Air in London, the failure to reduce the number of diesel vehicles in the capital is contributing to a massive public health crisis. "Put simply, diesel exhaust is the biggest public health catastrophe since the Black Death," Birkett said recently.
While the comparison with the Black Death may be a touch dramatic, air pollution in London and other congested cities across the UK is undoubtedly killing thousands of people each year. A problem for campaigners like Birkett is that, unlike the Black Death, air pollution is not something that captures the public imagination, spurring those in power to act. It's something city-dwellers encounter every day, an often invisible threat that many simply shrug-off or ignore. For the situation to change, a higher level of public awareness must evolve. People need to know how bad the air they breathe really is, and be better informed about its impact on their health. Only when the public outcry reaches critical mass will real changes be made.
One company that could help achieve this is Drayson Technologies. Its CleanSpace system uses a smartphone app that tracks your journeys and shows your exposure to polluted air, rewarding you for 'clean miles' travelled on foot or by bike. But what really enhances the app's functionality is the CleanSpace Tag, which takes personal air quality readings and communicates back to your phone via Bluetooth. The tag is about the size of a smartphone and can easily be carried around in a pocket or bag. It's powered using Drayson's own Freevolt technology, which harnesses residual WiFi and cellular energy, meaning the tag never has to be charged. Rather than NO2, it measures carbon monoxide, generally accepted as a good indicator of overall air pollution.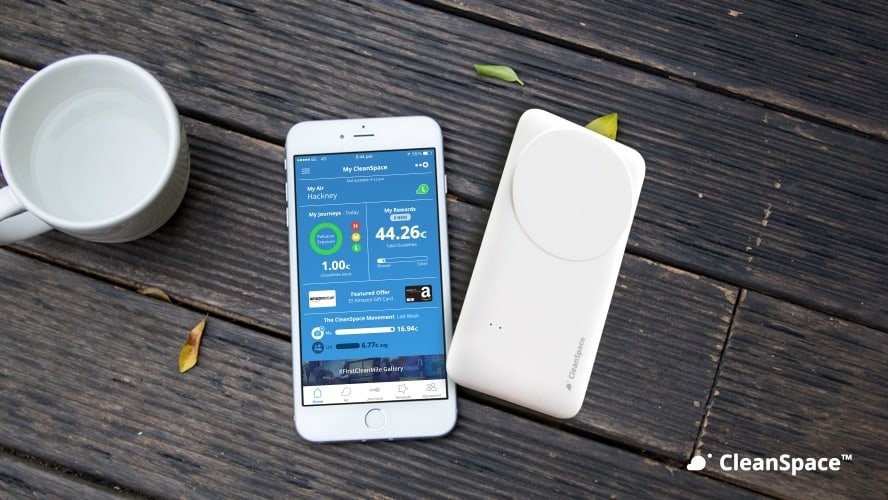 Having attended the launch of Freevolt and CleanSpace last year and registered my interest, I received a tag to test out last week. It's designed to take readings about once every hour when you're stationary. However, when you're on the move it takes much more frequent readings, using different intervals depending on your mode of transport. This means you get a personalised picture of the air you're breathing as you walk, run or cycle through the streets.
Venturing through the badlands of Oxford Street two or three times a day, I was keen to see just how much pollution I was exposed to. Unfortunately, my battered smartphone hasn't been playing ball, as it appears it can no longer detect when I'm in motion. After an extremely helpful call with a member of the tech team at Drayson, we reached the conclusion that a damaged accelerometer or gyroscope was likely to blame. The upshot is that the air quality readings I've been getting have only been hourly, so I'm not getting a very detailed picture, and my sorties on to the mean streets of London have been almost entirely unrecorded.
I've been told that a future release for the app is likely to include the ability to take readings on command, so my gormless phone might yet be able to make proper use of this clever piece of kit. But even without the tag, the CleanSpace app is worth checking out on its own. It provides a good overview of air quality, updated with readings from the network of people who currently do have tags. That number is still relatively low, but as it increases, so too will the accuracy of the air maps. Overall, the whole system can only improve awareness of air pollution. And when enough people can see just how bad the air quality is in London and beyond, we will perhaps reach a tipping point where stronger action is finally taken. But don't hold your breath.