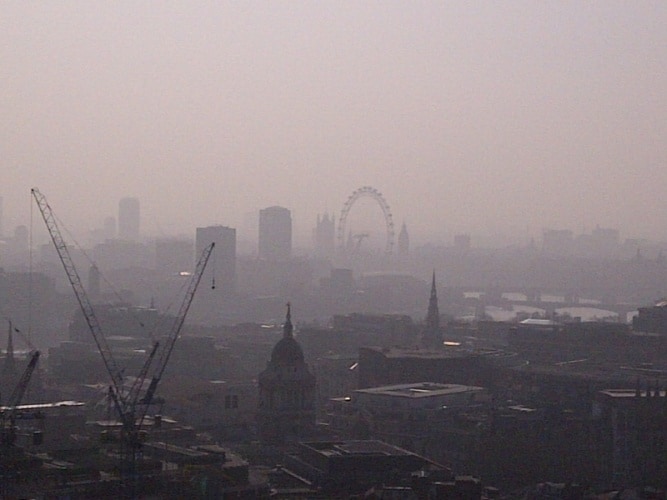 Fifty of Gophr's bike couriers in London will be equipped with Drayson's CleanSpace Tags, which measure carbon monoxide levels in real time. The tags are powered by the company's Freevolt technology that harvests residual radio frequency energy from the air, including from 4G and WiFi signals. Data from the couriers will be combined with that of other tag users and fed into the CleanSpace app's Air Map.
"The CleanSpace network aims to provide the world's most advanced air pollution map using thousands of personal sensors powered by Freevolt," said Lord Drayson, founder and CEO of the company.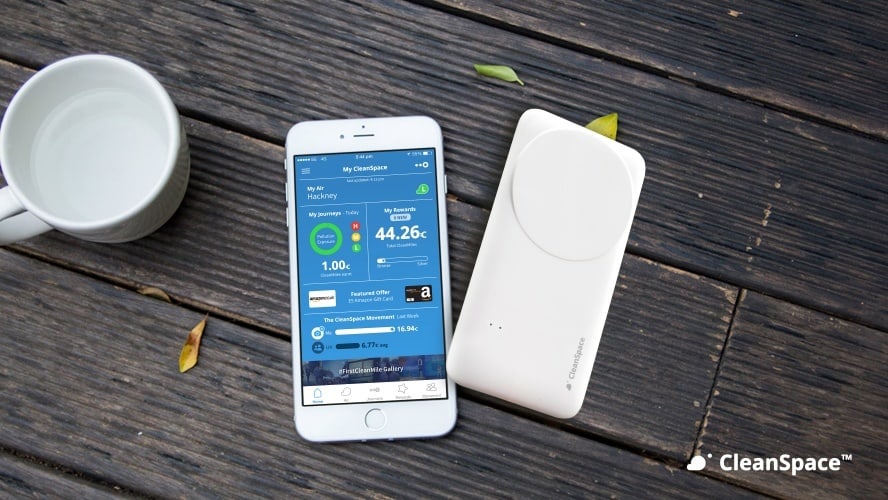 "This partnership brings together the combined expertise and commitment of Drayson Technologies, Gophr and Inmarsat so that people in London can see the air they breathe and help to create, not just a smart city – but a smarter society."
The couriers will also be equipped with Inmarsat's LoRa (Long range) trackers to provide accurate location data via satellite. Compared to mobile-based location services, fewer access points are needed to establish the position of the riders in the city, and the couriers won't have to worry about battery drain on their mobile devices. According to Inmarsat, this is the first time its LoRa trackers will have been used for a public network in London.
"Air pollution is a global problem, contributing to about 40,000 early deaths a year in the UK alone," said Greg Ewert, president for Enterprise Markets at Inmarsat.
"Creating an accurate air pollution map at breathing height will contribute to the better understanding of how to combat this issue and improve air quality in London."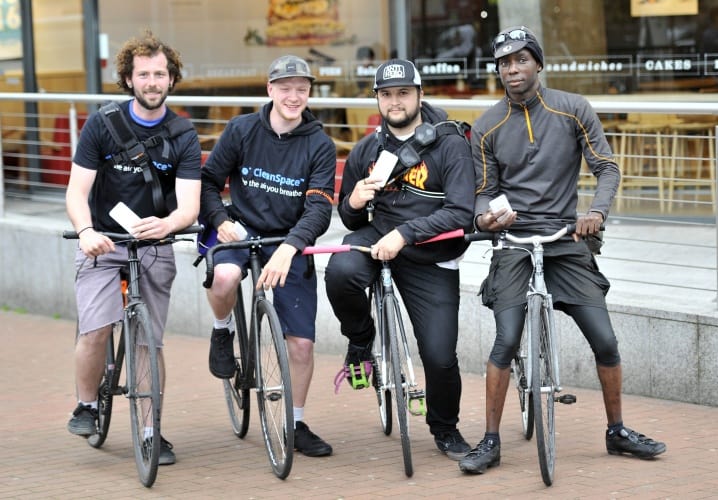 Drayson said there are plans for its CleanSpace Tags to be distributed amongst other organisations in the near future, creating even more accurate air quality maps. In the meantime, the Gophr couriers are predicted to travel around 17,000 miles each month, accumulating indoor and outdoor air quality data on a scale that hasn't been seen before in London.
"We're a company that's proud to be using the most innovative technology solutions available to make the world a better place to live in," said Seb Robert, Gophr's founder. "As a courier service built by, and with bicycle couriers from day one, we're proud to be able to use our resources to map air pollution in the capital."