As a composites and design engineering expert, I have always been a dyed-in-the-wool Carbon Fibre advocate. I've been designing and building competitive bicycles for some of the speediest athletes on Earth since the 90s and, until recently, have always relied on carbon fibre for its versatility, lightness and strength. And don't get me wrong, Olympic and Tour de France champions will attest to its benefits when it comes to producing medal-winning bicycles.
I've been designing and building competitive bicycles for some of the speediest athletes on Earth since the 90s
Previously, my team at Metron and I kept a close eye on additive manufacturing technology. We used it occasionally for printing prototypes for aerodynamics testing, but it was never central to our design process. The materials were fairly limited when it came to building bicycle frames and parts and the cost and reliability couldn't compete with CF for what we needed.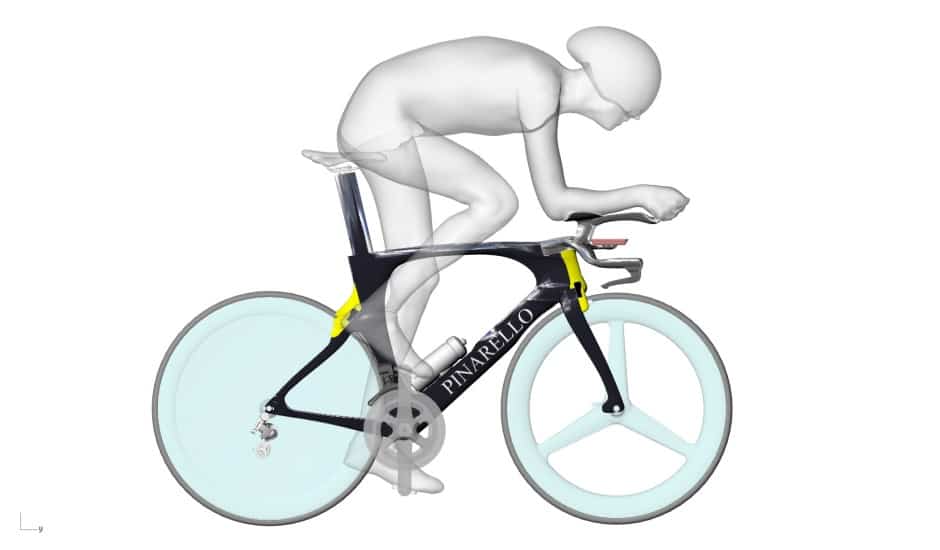 That is, until more recently, when additive manufacturing technology really upped its game when it came to metals. Printing full, complex, robust end-use parts in Titanium moved from the realms of fantasy and hype to reality, so when it came to designing handlebars for Chris Froome's Tour de France-winning bicycle, we decided the time had come to choose AM over CF. And we haven't looked back.
Here's why:
Shorter timescales
Although 3D printing isn't the instantaneous process some would lead you to believe, when it comes to design iterations, we found our timescales were compressed by 50-75% over using carbon fibre.
This reduction from months to weeks or even days in some cases meant we were able to make adjustments and adapt designs more easily. Using AM, we no longer needed to make a new mould for each design iteration of Chris' handlebars, for example. Instead, we could test models and tweak the CAD design relatively easily, then 'print' a new version. This speedier processing in AM meant we were able to redesign the handlebars after initial tests, improving the aerodynamics and performance.
Made to measure
By cutting our timescales using AM, were able to design the part to fit the rider, eliminating the need to create adjustable handlebars, and therefore reducing unnecessary weight. Faster turnaround times meant we were able to print two different handlebar designs in Titanium for Chris Froome's time trials: one for riding on the flats, and the other for hills.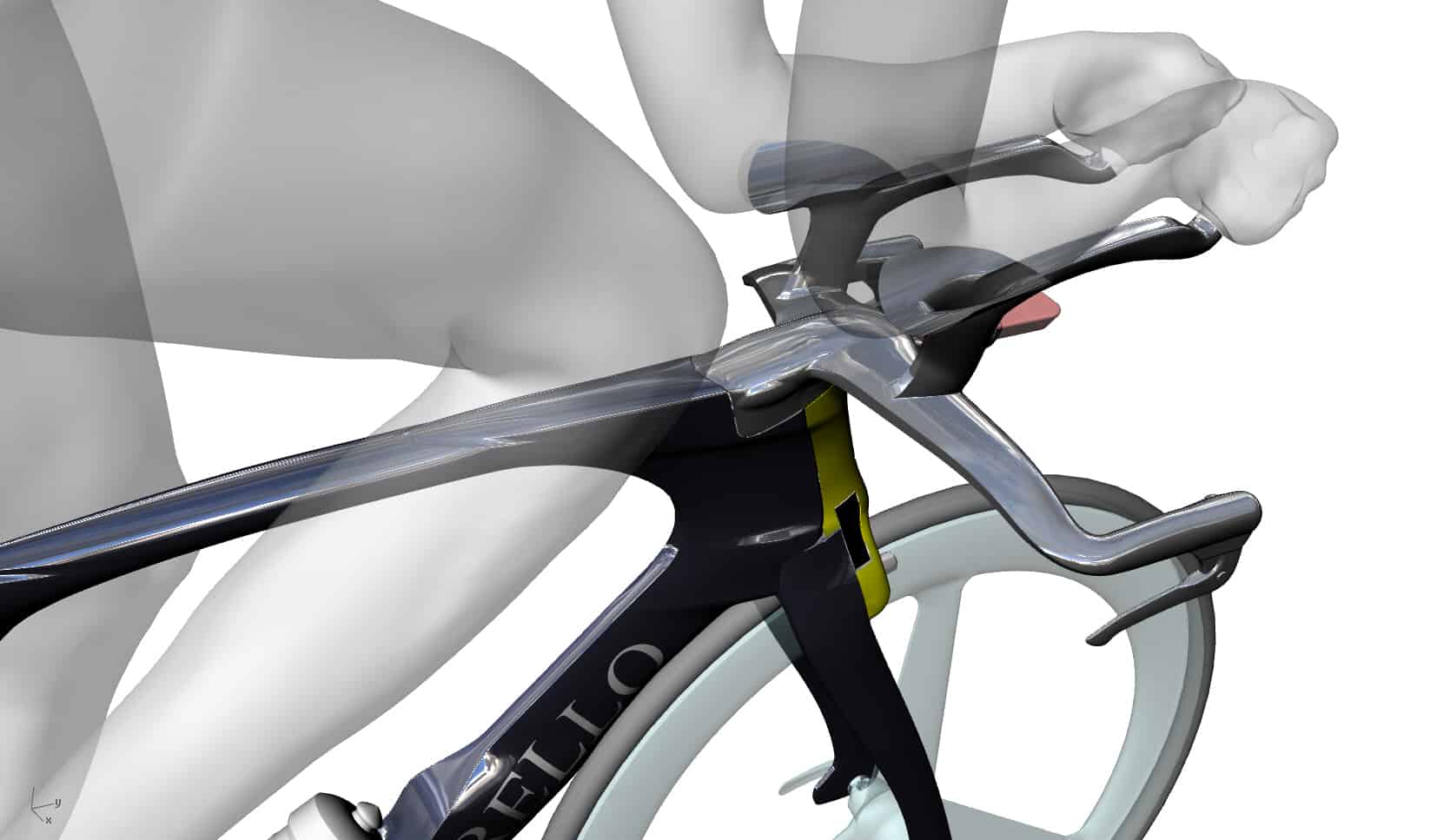 Using AM allowed us to make changes to the designs on the computer screen and have a new set of handlebars within days, versus the weeks it would have required to make new moulds and produce the parts in carbon fibre.
Chris ended up using both sets, swapping them out based on the day's course, whereas most riders had to reposition theirs depending on the terrain.
A weighty issue
Custom handlebars not only have the advantage of optimum performance for the rider on for each section of the course, but they are a huge advantage when it comes to reducing weight. And when it comes to competing in the upper tiers of cycling, every milligram matters.
By designing and printing the handlebars out as one full part, we eliminated the need for nuts, bolts and adjusters. So, despite Titanium being a heavier material than carbon fibre or aluminium, this process allowed us to manufacture a lighter overall part, saving up to 17% of the weight and reducing the aerodynamic drag of the handlebar by eliminating clunky, heavy connectors and fasteners.
Economies of scale
Even with all of its advantages and recent developments, AM is not a blanket solution for everything. Nor will it ever be. There is a reason that our business is basically split 50/50 into jobs using AM and those using carbon fibre.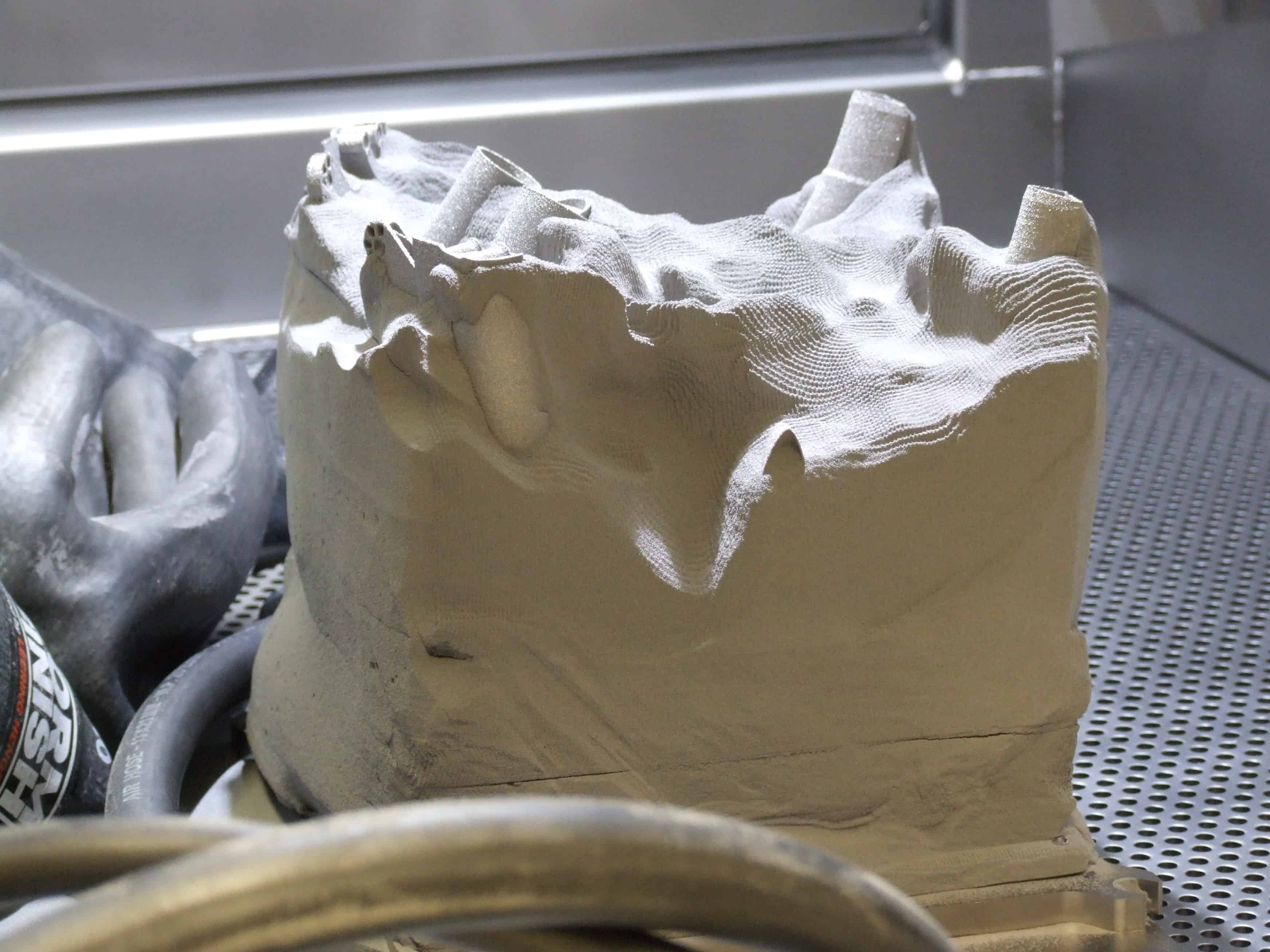 Additive Manufacturing metals can be expensive. No high-end machine that prints metal is available on the market for less than £200,000. So while you can use AM to make a simple component, it will cost 10-50 times more than using more traditional machining methods.
When it comes to metal parts, AM really comes into its own with complex components – custom handlebars, racing yacht parts - anything where complexity and weight mean a competitive advantage. In general, if a designer or engineer comes to the point that one says 'great idea but how can we make that' then this is the moment that AM can be a solution. The relative speed of AM mean that you can 'go back to the drawing board' and make design changes in the weeks leading up to a competition to shave off a few precious seconds with a lighter weight design. An approach that would cost much more – in both time and money - with carbon fibre.
The adaptability and flexibility of AM can be worth its weight in gold – or at least Titanium!
If you're interested in hearing Dimitris speak in more detail about Additively Manufactured Ti parts for high performance bicycles, register for this year's Additive Manufacturing and 3D Printing International Conference, 11th-13th July.