Colette Legein, a qualified Chemical Engineer and Project Manager at Shell, has worked in the oil and gas industry since 1992. Nine years ago she joined Shell.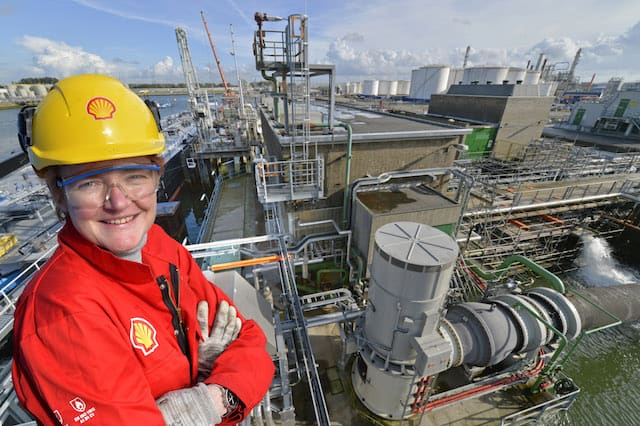 "With other companies the work was just as interesting, but I felt as soon as you were doing well you could be pushed into the next role without any consideration of your preferences," says Colette. "I wanted to have a voice in my career path and the placements I work on".
Work-life balance
Colette, who has a partner and two children, considered work-life balance when choosing her employer. "As long as I deliver the results, my working arrangement at Shell is quite flexible. I work from home one or two days a week on some projects, and I find it helps me better manage work when I combine hectic office hours with concentrated time at home."
Maintaining Europe's biggest refinery
In 2010, Colette heard about a big planned project at Europe's largest refinery, Pernis, located at the water's edge in Rotterdam, the Netherlands. Pernis refines crude oil into a range of products, including petrol and diesel: each year it processes around 20 million tons of crude oil.
Three pumping stations draw water from the river, filter it and pump it into a network of pipes which cools products and keeps equipment running at safe temperatures. The water is then cleaned and pumped back into the river.
The project was to modify or replace all the electro-mechanical equipment – including the vast pumps – in two of the stations. It would also upgrade the high voltage electrical system and introduce software that allows engineers to monitor pumps remotely, further improving safety. The team had to complete the work without interrupting the supply of cooling water to the refinery, vital to safe and reliable operations.
"It was like performing open heart surgery on a patient!" says Colette.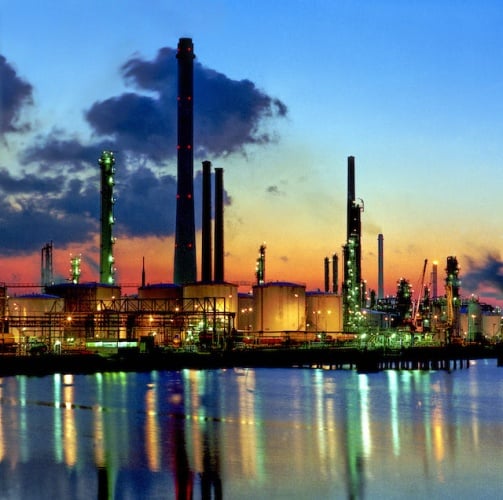 Precision planning drives down costs
Among Colette's priorities was keeping down costs: she had to deliver the project for 90% of the original budget. Colette saw potential savings in combining work on the two stations into one plan.
"This allowed us to better manage the different teams of contractors for greater efficiency: if they couldn't work on one of the stations, they could work on the other."
Another vital aspect of the project was liaising with the operations team, such as to book slots at the jetty for equipment deliveries.
"Good communication skills are key: you need to build strong relationships and make people feel valued, while also challenging individuals when appropriate."
The project team spent a lot of time talking to the operators about the project aims and understanding more about the site.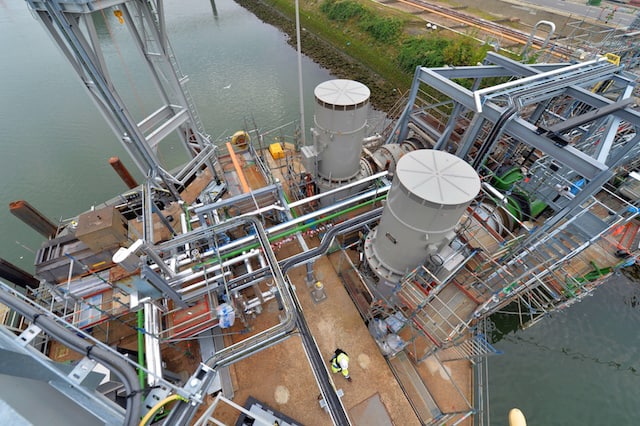 Customer satisfaction
Thanks to clever planning and collaboration, the project was successfully completed in 2014. In total the teams worked 300,000 hours in the field with no time lost to injury.
Colette learned a great deal from the experience, in terms of project planning, adaptability and technical knowledge.
"When you're leading a project you focus on schedule and cost; but you'll be remembered for the quality you leave behind," says Colette. "The ultimate aim of any project manager is customer satisfaction – and we delivered!"
Shell is always looking for remarkable people to join its team, visit our careers page to learn more.