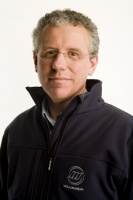 The dress code for Formula 1 employees is fairly relaxed. If you're trackside or in a car, you wear overalls. Otherwise, your team's polo shirt is generally the order of the day. Alex Burns, chief executive of AT&T Williams F1, might well be the only member of staff who habitually wears a suit.
'The role of chief executive of an F1 team is a bit different from the role in most organisations,' he said. 'I do run what you might call the "normal company" stuff at Williams, the support functions such as IT, HR and procurement. But I also have key line responsibilities for the production of the cars and for the maintenance and testing facilities that support them.'
In a way, Burns's job is to allow the team's technical staff, such as technical director Sam Michael, to concentrate on developing the cars and its business-oriented personnel, such as chairman Alan Parr, to look after the interests of the team sponsors. 'I don't often get my hands dirty; I don't lay up carbon fibre or run machine tools,' Burns said. 'But I have a great job. I really enjoy the variety of it, especially because F1 tends to drive a lot of deep specialisation. Essentially we're designing and manufacturing a car every year, and improving it throughout the season.
Small advances give us a lot of advantage on the track, which means we need specialists in many areas. There aren't that many jobs in F1 that are generalist in nature, but I have one of them.'
Burns is an engineer by training, having a long career at Westland Helicopters and in the various branches of Meggitt before joining Williams. His interest in the team was first piqued when a recruitment consultant invited him to interview for a position with what he was told was a rapid prototyping company; he was unsuccessful and returned to a management position at Meggitt, but when Williams came calling again in 2002, he was happy to take the opportunity.
Williams isn't the power on the circuit it once was, when it was home to world champions such as Nelson Piquet, Nigel Mansell and Damon Hill. However, its engineering staff still take on a good deal of development work. The company was one of the few to develop its own kinetic energy recovery system (KERS) for regenerative braking and has also developed simulator technology to help train drivers on the layouts of circuits and the driving strategies required.
We're manufacturing a car every year. Small advances give us a lot of advantage on the track, which means we need specialists in many areas
'Williams has a very strong culture that drives rapid decision making and very rapid product development, and also very rapid development of the business; there's certainly something special about the culture,' Burns said. 'It's much faster than I've seen in other technology-based companies of comparable size.'
What Williams does have in common with other teams, however, is a need to find new revenue streams that are not dependent on Formula 1.
But while the teams connected with larger car manufacturers have a ready-made route to translate technology into something for the market outside sport, and the largest of the 'privateer' teams, McLaren, launches itself into the commercial road sportscar market, Williams is taking a different route.
The product development that Williams needs for F1 generates intellectual property (IP) and an expansion of the management team has allowed the company to investigate whether this IP could form the basis for spin-off companies, in a strategy reminiscent of university spin-outs. This is also something that comes under Burns's purview and he is currently working on two commercial spin-outs.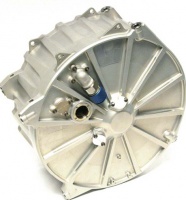 The first of these is Williams Hybrid Power, which has been set up to commercialise the KERS technology for automotive applications. 'We developed this flywheel energy-storage device for F1, but it has applications in other motorsports; for example, we have a partnership with Porsche, which is using it for GT3R racing. But it clearly also has applications in road cars,' said Burns. Williams is also involved with a Technology Strategy Board project to put a flywheel in a Land Rover and has another agreement with a large European car producer to put a flywheel in a road car.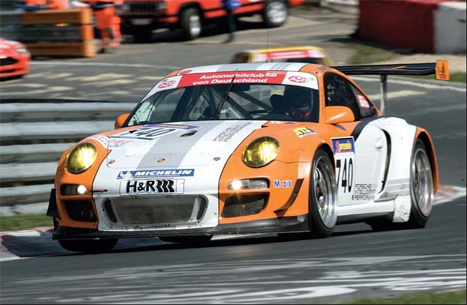 'Flywheels have a very different energy-storage profile to batteries,' added Burns. 'Batteries store a lot of energy but they can only release and accept it quite slowly. Flywheels store less energy, but they are extremely responsive. They're smaller and lighter than batteries, have a much longer life and can be recycled. We think there's a niche, especially for performance vehicles.'
Williams' flywheel is a metal-free, filament-wound carbon-fibre unit with integral containment for safety purposes in case of a crash. 'It spins at tens of thousands of RPM and weighs some kilograms, so obviously there is a safety aspect to consider, but we've made sure that it's safe in all expected failure modes,' Burns said.
The first Williams spin out will commercialise KERS technology for automotive applications
Flywheels are also the focus for a second commercial operation, the Williams Technology Centre in Qatar. In this case the flywheels will be much larger, capable of storing hundreds of kilowatts for mass-transport applications.
'The Middle East is an important market for mass transit,' Burns explained. 'There's an awful lot of infrastructure investment going on there in the next 20 years, which will include trains, trams and metro systems.' The system could be on board or static; for example, the braking energy from a slowing train could be stored in a trackside flywheel and fed back in when the train pulls out of the station.
Qatar is a particularly advantageous location for such an institution, Burns said. 'Qatar is investing heavily in education: it has an education city that houses its university, but six US universities also have campuses there, and that's associated with the Qatar Science and Technology Park, which is where we are.'
The centre is also developing commercial applications for simulator technology. 'We're looking at road-safety training, emergency services training and also for fun: motorsport is increasingly popular in the Middle East, with two Grand Prix events there now.'
There might be further spin-outs in the future, Burns added. 'There's a dilemma over how much you stick with the core business and how much you diversify,' he said. 'We're assessing the technologies we have on a case-by-case basis. We want to build on the core technologies that we have in F1 and the development platform that F1 gives us, so we can make that relevant to other industries.'
Alex Burns
biography
Chief executive, AT&T Williams F1
Education
Undergraduate trainee at Westland Helicopters
BEng in mechanical engineering from Imperial College, sponsored by Westland Helicopters
Career
After leaving Westland, Burns worked in a number of roles at Meggitt, including Meggitt Aerospace - quality manager, reaching position of engineering director
Meggitt Electronics - chief executive
2002 Joins AT&T Williams F1 as general manager
2005 Appointed chief operating officer
2010 Appointed chief executive
Q&A - Forward thinking
Why did Williams decide to develop KERS in-house rather than buying it in?
It was for cost and speed reasons. We got some proposals from suppliers, but we decided that we could develop it ourselves in a more efficient and cost-effective way.
Does the KERS technology have any applications in renewable energy?
It could be useful for smoothing the output of renewable devices to get the power onto the grid; for example, when wind turbines have spikes in their power output because of gusts. One of the projects in the Williams Technology Centre in Qatar is looking at putting flywheels alongside solar generation.
What do you think that other industries, especially in the UK, can learn from F1?
There's a long way to go before the talent of motorsport becomes fully exploited, especially when it comes to product development. We could help the aerospace and defence industries, for example, to get very high-technology focused products to the prototyping stage very quickly, at a much faster rate than they could currently manage themselves.
Are you getting involved with engineering education?
We've launched something called Race to Learn for primary school pupils, aged 8-10, along with Cambridge University Press. That uses racing to stimulate an interest in maths, with a view to kids taking an interest in technical things. It was awarded a prize by the Times Educational Supplement as best new product earlier this year.