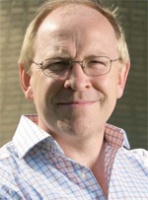 David Clarke biography
Chief executive, Energy Technologies Institute
Education
1984 Graduated from Surrey University with a BSc in materials technology
1987 Completed a PhD in composite materials, also at Surrey
Career
1987 Joined Rolls-Royce, worked in a variety of sectors, including advanced materials
1998 Appointed head of Rolls-Royce corporate research centre
2000-7 Head of Rolls-Royce technology strategy
2006-8 Member of EPSRC Council
2008 Joined ETI as chief executive
Background
Clarke is a fourth-generation engineer; his great-grandfather was a canal-boat builder, his grandfather worked on Rolls-Royce car engines, and his father on Rolls-Royce aircraft engines. He is a chartered engineer.
The targets Britain has set itself for reducing carbon emissions are challenging. By 2020, the country is to have reduced CO2 emissions by 34 per cent of 1990 levels. By 2050, emissions will have to be cut to 20 per cent of those levels. As everybody in the sector knows, nothing less than a wholesale change in the ways that we generate and use energy will allow us to reach those targets. And whether the justification is climate change mitigation, energy security or adjusting to an increasing scarcity and price of fossil fuels, government and industry both say that they are committed to the effort.
New technology is at the heart of emission reduction, but its development is a tricky business and its deployment even more so. New technology is inherently risky. It costs money to develop, even more to test, and then another packet to actually get it into the field. However, finance is notoriously conservative; if you are asking a large engineering company to put new and untried equipment into the field, they are going to want to be sure that their money is not wasted.
For David Clarke, chief executive of the Energy Technologies Institute (ETI), this is the central problem he must address. Time is short to reach the first set of emissions targets, and the 2050 targets will be impossible to hit without infrastructure put in place by 2020. 'ETI was set up around development and demonstration of new technologies, and particularly taking the risk out of activities, so that commercial investors in full-scale deployments could see that these were more or less viable technologies that they should consider investing in,' he said.
With technologies for mainstream gas-fired plants and the next generation of nuclear reactors already well covered by industry, the ETI focuses on less well-developed areas of renewable generation, energy efficiency and the ancillary technologies that support these. The organisation is a government-industry collaboration where the public purse matches the investment put in by six large corporate partners (BP, Shell, Rolls-Royce, EDF Energy, E.ON and Caterpillar).
It runs programmes in several areas. In the generation sector, it is looking at offshore wind, marine and smaller-scale distributed generation, along with energy storage and distribution and carbon capture and storage; other strands take in the performance of buildings and transport, particularly electrification. Recently, a new strand has started in the bio-energy sector, looking at the use of biomass to generate energy directly and as a raw material for fuels.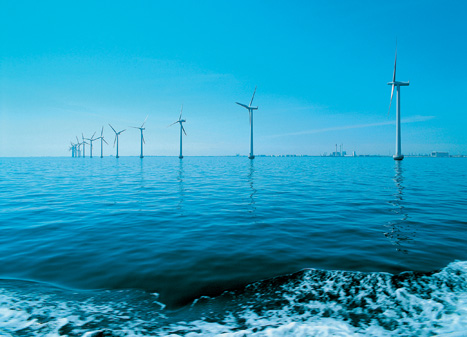 Offshore wind is a good example of how the ETI works, Clarke said. When the idea of putting large-capacity wind turbines offshore was first floated, the risk was perceived as too great to invest. 'The turbines were designed to work onshore and were very effective, delivering electricity in the 9-11p per kWhr range, but offshore, the insulation was more expensive, reliability more challenging, and the scale of the machine wasn't right for the environment. But was there an incentive for big manufacturers to develop machinery just for that application? Not really, even three years ago, because it was seen as a high-risk market.'
For the ETI, the goal is to identify the technologies that are likely to have the biggest effect in reducing perceived risk and bringing about a step-change reduction in costs. These are not always obvious. For offshore wind, although the ETI is involved in developing new types of wind turbine, one of the biggest targets is improving the foundation structure. 'We're looking at technologies that haven't been used in the UK, and sometimes the IP comes from overseas,' Clarke said. 'We're looking at a foundation structure from IP in the Netherlands, and that's been demonstrated on a small scale in the Mediterranean. That's good, but the wave, sea and wind conditions are very different from what you'd find in the North Sea, and a major project developer wouldn't take it forward based on that; it would want to see how it would perform in UK sea-states and how we'd support it from UK ports. We're putting that IP into a full design with a consortium including BAE Systems and a number of universities.'
For marine energy, however, the situation is different. While there is a need for wave-energy converters and marine turbines, the main barrier to investment in this case is that companies just aren't sure about the potential of the technology. 'Nobody's seen a marine farm because there isn't one,' said Clarke.
'So what will give them confidence? Part of that is developing tools to let them see what kind of energy they'll be able to access with an array, and to determine where to put one,' he added. The ETI is therefore working on in-water devices to quantify the energy in waves or tides at particular locations.
'Another thing that's appearing as a major cost driver is mooring structures, for floating machines such as wave generators and fixed ones such as tidal turbines.'
One of the ETI's main advantages is that it can use all the resources of its partners, Clarke said; not just financial, but also the engineering expertise. 'In a current project, we're using the engineering design skills of Rolls-Royce together with the offshore engineering expertise of BP and the electricity delivery skills of E.ON.'
Much of this is down to how risk is perceived. In many cases, the perceived risk is not so much in how technology will perform, but in whether the government is committed to a particular policy. 'If there's uncertainty over whether a particular measure is required or if it's going to be quietly taken off the agenda in five years, then business will not be keen on investment. And the investment community insists on surety for the long term, and that means government policy.' In practice, this means that pledges and assurances are not enough. Industry just will not invest unless the government is seen to spend money in these areas.
For politicians struggling to justify deep cuts in government spending, this must be a sobering message. 'Industry needs to know whether commitments are real or not,' Clarke said. 'Putting money on the table is the only indication of assured policy.'
Clarke believes that our chances are running out to get the industry base into shape for a low-carbon future. He said: 'The challenge for 2020 isn't getting any easier.'
Q&A Meeting the energy challenge

Do finance houses really understand what engineers mean by risk?
They need a better understanding of engineering and engineering risk management; I don't think any of them would argue about that too much. Some of that does come down to confidence in government policy, though. I don't think they have adequate understanding of what's involved in engineering projects, but even if you are sure about one part of a sector but you aren't sure about another, that will tend to push the decision to invest away from saying yes.
Is the ETI concerned with generating IP and a supply chain within the UK?
The number-one rationale and our real driver is to accelerate the deployment of technology that gets us to our 2020 and 2050 targets; it's not to create jobs, but to help meet energy needs. But clearly there are huge benefits if we can do that using UK companies and UK developments. I think we have a real challenge with the scale of investment we need, which is £200bn-plus just to get to 2020. We have to find a way to make it affordable for the UK, and if we do it all with imports we won't be able to afford it. So, priority one is to develop the UK energy system, but in doing that we support UK economic development.
How does the ETI identify the areas where it can have the greatest effect?
In our first two years, we spent a lot of time developing an in-house capability for modelling the UK energy system. This looks at power, heat, transport and infrastructure out to 2050, and we look at what technologies are likely to play in the UK energy system and what will deliver the least-cost solutions. For 2050, we get about 5,000 outputs for how the energy landscape might look; nuclear, for example, will always come up as part of the mix. Offshore wind comes up in 98 per cent of cases. We then make judgements on where a demonstration of technology will make a big difference. For nuclear, the big issue is supply chain development, not new technologies, so there isn't so much of a place for us. But for wind, there definitely is; we have a very good resource, but if costs stay the same it's unlikely that industry would develop it. If we can bring the cost down by developing and deploying a particular piece of technology, we can see the impact it'll have on 2050.
Why are energy technologies faced with such scepticism?
The fundamental fact is that a lot of people who are being sceptical are relatively uninformed, and a lot of people don't like change. As engineers, we understand big power plants and their economics; we understand the transport systems we have today. When you look into these options for energy, whether it's wind or plug-in vehicles, there's no doubt that if you ask whether it gives us the same lifestyle we have today, the answer is no. Does it give us anything better? Depends on your definition of 'better'.
Is this scepticism universal? Do you see it in industry?
Not if you turn energy into part of the solution rather than the problem. There is huge IP capability in the UK in this area, in the universities and industry. We have an enormous skills base and industrial capacity in offshore, especially down the east coast. We need to see that as part of the UK's industry, as part of its future, as part of its life. Talk regionally and they'll see that. Do we have a problem with offshore wind and marine? Not in Aberdeen they don't.