It may seem difficult to know where to best concentrate your efforts when you're in charge of overseeing two car companies that are both quintessentially British and under foreign ownership; very different but equally rich in history and renowned for their high-calibre, specialised products.
Thankfully, Bob Joyce, group engineering director at Jaguar Land Rover (JLR), keeps a close eye on developments in the automotive arena when it comes to advancing new technology in the company's sophisticated Jaguars and off-road Land Rovers, but equally he knows that it's not just about the technology. People are vital, too. Escaping the office on what was described as a rare occasion, Joyce spoke with The Engineer after showcasing some of JLR's most current technology to youngsters at last month's Big Bang Fair.
'The car that motivated me to be an engineer, I have to say, and I've driven it once but not bought one because they're actually rather disappointing to drive, was the 1959 Cadillac Eldorado,' said Joyce. Low-slung and extravagantly finned, dripping with chrome and sporting bullet-shaped rear lights, the Eldorado is the quintessential symbol of 1950s US motoring. 'I just think it's such a beautiful vehicle. It suddenly motivated me to get into cars.'
The car that motivated me to be an engineer was the 1959 Cadillac Eldorado
But Joyce realises today's generation isn't as easily motivated as he was. As a teenager, all Joyce wanted to do was strip down car engines and get his hands covered in oil. He considers himself to have come from a very traditional engineering background. However, JLR's stand at the Big Bang Fair at the NEC reflected what it believes to be the things that motivate the youth of today: simulated Formula One driving experiences and remote-control cars.
The reason for reaching out is to change the perception of engineering and convince young people to see the profession as a viable career path. Companies championing the Big Bang Fair expressed the importance of studying science, technology and engineering subjects if they want to work for a company such as JLR, which many would undoubtedly consider a huge privilege. The fact that JLR had 10,000 applications this year for only 250 graduate placements is a clear indicator of this.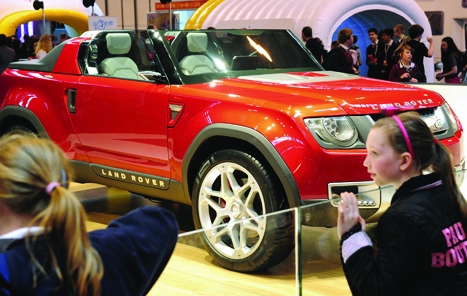 But Joyce still argues there is a skills shortage and many other senior directors working for Britain's largest engineering companies would probably agree with him.
Joyce also acknowledged that JLR has been biased in favour of graduates over apprentices in recent years, with annual intakes made up of approximately 80 per cent graduates to 20 per cent apprentices. This is something he and the company are seeking to address.
But what might the next generation of JLR employees be turning their hand to? Needless to say, one of the key issues facing the automotive sector is how to power vehicles in a manner that is both effective and environmentally friendly. JLR is looking into several new powertrain methods that it considers to be viable options, but Joyce admits that the company is still not sure which one it will pursue most actively.
Hybrids can struggle to have a strong business equation in certain sectors — we'll target the areas where we think it makes sense for consumers and the environment
'Hybrids can struggle to have a strong business equation in certain vehicle sectors and usages. We're going to target the areas where we think it makes sense for the consumer and the environment and that way you get a win-win situation,' said Joyce.
Based on the experimentation carried out at JLR, Joyce believes that range will always be an issue for pure electric vehicles.
'Electric vehicles will have a place in small urban environments, perhaps as premium small vehicles for city-dwelling families,' he said.
Meanwhile, JLR is watching to see how the hydrogen infrastructure develops before committing wholeheartedly to the fuel source. 'You have to find a very cost-effective way to create hydrogen. There are ecosystems that allow you to do that but then there are other places where it is very difficult to create hydrogen cost effectively and then distribute it,' said Joyce.
If both hybrid vehicles and electric vehicles fail to take off then JLR has something else up its sleeve: gas turbine technology. Unlike jet cars of the past, these turbines don't drive the wheels. Instead, they run miniature, fist-sized generators to create electrical power. 'It's really lightweight technology,' explained Joyce. 'These are small turbines that can produce a lot of power Ñ around 50kW.'
The company is working closely with Worcestershire-based Bladon Jets to develop these scaled-down gas turbines, which have been demonstrated in Jaguar's CX-75 electric supercar. Joyce said the CX-75 is the fastest electric supercar in the world yet it has the fuel economy of a Prius.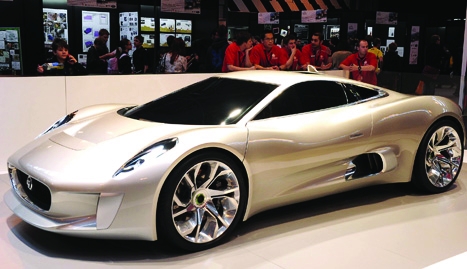 However, the gas turbine jets are not ready to go into production and as a result they have been pulled from the CX-75 and replaced with an internal combustion engine.
Fortunately, there's still plenty of demand for JLR's more traditional vehicles, according to the company. The recent announcement that JLR's Land Rover factory at Halewood, in Merseyside, is taking on 1,000 staff is partly to meet the demand for the Range Rover Evoque. But JLR vehicles won't always be manufactured in Britain.
'We will be looking overseas to manufacture,' said Joyce. 'We see a significant role for us as a premium, specialist manufacturer of a range of cars that are very selective and suitable for what is traditionally a German-dominated industry.'
And the long-term future for the automotive industry? Joyce believes we will see entirely new infrastructures unfold in the next 50 years or so. 'In cities, I think we'll see a massive transformation. A lot of the things you see in science fiction will become reality,' he said. In particular, Joyce believes people will start moving from A to B on roads above ground level. 'The solution has to be travelling at different heights in cities without the massive infrastructure that is required today.'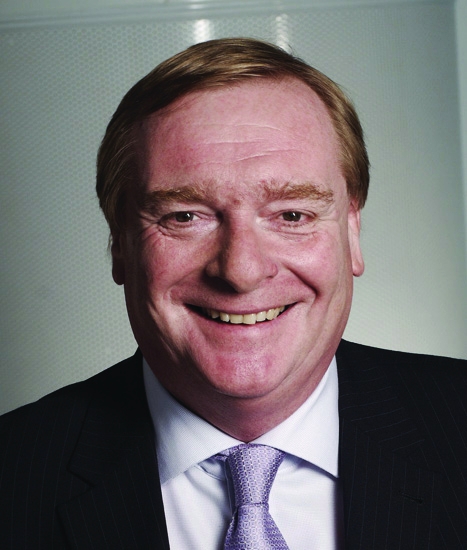 Bob Joyce

Group engineering director at Jaguar Land Rover
Education
1979 BEng in mechanical engineering from Leicester University
1989-92 MBA from Warwick University
Career
1979 Joined Ricardo Consulting Engineers as a graduate engineer
1980 Joined Waukesha Engines division of Dresser Industries in Wisconsin. Led development of F-series 6-16 cylinder engines and lean-burn turbo-charged natural gas engines
1988 Returned to UK to join Rover Group as executive director
1991 Promoted to chief engineer, engines, at Rover
1996 BMW takes over Rover; positions include senior vice-president for BMW's four-wheel drive
2001 Joined Ford as engineering director for Land Rover; this becomes joint Jaguar-Land Rover responsibility in 2003
2007 Under Tata ownership, Joyce named group engineering director of Jaguar Land Rover
Q&A
How would you describe the current state of British car manufacturing?
I think that British car manufacturing is in a very good place. I've worked in the industry for more than 25 years and it's certainly gone through its ups and downs.
I think our competence in engineering design, certainly in JLR, is very solid. I think we are designing and engineering well-priced cars with the quality and attributes that can be successful all over the world. We have demonstrated that with some of our very recent vehicle launches, such as the Range Rover Evoque.
I believe the automotive manufacturing base in the UK is growing. You've only got to look at the various plants and investments from the likes of Nissan, Honda, BMW and JLR.
There is a belief that manufacturing in the UK is growing and I think we are very shortly going to be operating at a volume higher than the UK has ever manufactured before.
Where does British car manufacturing excel?
We have cost-efficient car manufacturing operations here in the UK. I think Nissan has invested here for sound business reasons.
Many British plants are seen to be very efficient in manufacturing efficiency and quality efficiency, which was not always the case, say, 20 years ago.
Where do you think there is room for improvement in the UK automotive Sector?
The most important thing is for product design and engineering to continue to be innovative. JLR is the biggest engineering design developer in the UK. There are other manufacturers and agencies but we want to encourage home-grown UK-based manufacturing because that spawns UKsuppliers to invest in the UK and develop — not just traditional suppliers but starters of SME and new technologies. There are always stories of great ideas that start here and disappear to another part of the world. We want to do our best to develop a UK engineering base that can drive the economy.