The UK has one of the strongest and most competitive life sciences industries in the world. The sector has annual turnover of more than £50bn, employs over 180,000 in 4,400 companies and attracts a huge amount of direct foreign investment.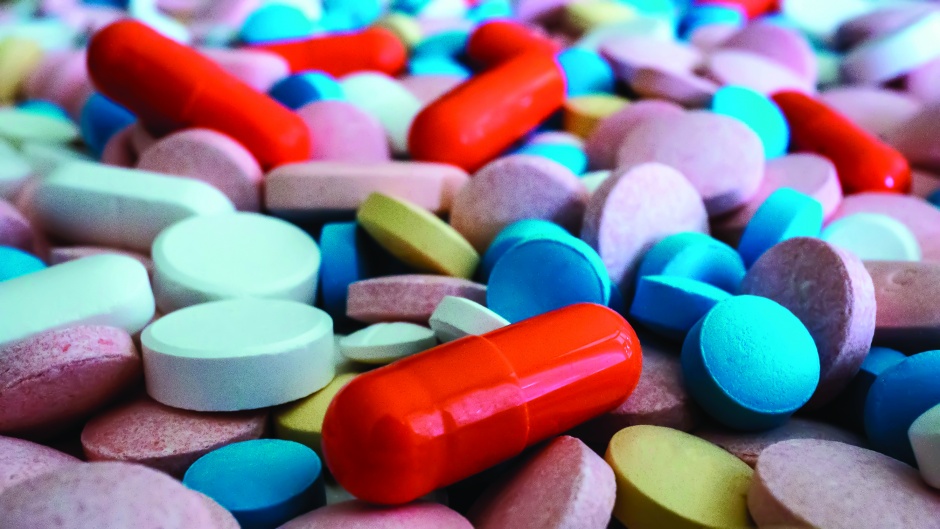 But expiring patents, rising costs and a competitive marketplace mean that UK life sciences and pharmaceutical manufacturers need to change their practices if they are to maintain their world-leading position. This means increasing the use of automation on the factory floor – and a number of novel applications have already proven the importance of investment in such technologies.
One of the major shifts is to abandon batch processing and embrace a more continuous approach to manufacturing. This allows for an uninterrupted flow in the process from putting together the starting materials to creating the final product. By getting rid of individual batches, manufacturers can create more products for less cost while producing higher-quality drugs.
The technology also takes up less space. Siemens claims its oral solid dose continuous manufacturing unit occupies a space that is just a tenth of what is needed for traditional batch process equipment.
Moving from batch to continuous processing means a major overhaul in infrastructure and a high initial investment. But the rewards are significant. The approach has been adopted by the Centre for Process Innovation (CPI), a UK-based technology and innovation entity, which has been working with Novasep, a supplier of services and technologies for the life sciences industry, to equip the National Biologics Manufacturing Centre with BioSC Lab, a new type of continuous manufacturing process for protein purification.
BioSC Lab is designed to purify a few grams of proteins per day. According to Novasep, this allows users to develop cost-effective, high-yield production processes while maintaining the same quality of the protein each time. It is flexible and supports any process operating mode, including batch parallel batch and continuous. It also uses simulation software, known as BioSC Predict, which frees the process developer to set the most efficient parameters to purify biomolecules.
"Novasep and CPI both use innovation as a strategy to solve problems in biopharmaceutical manufacturing," said Alain Lamproye, president of the Biopharma Business Unit at Novasep. "We believe our BioSC Lab will contribute to helping the UK biopharma sector step into the future of manufacturing, where the demand is for simplification and flexibility."
The life sciences industry has a huge amount to gain from investment in automation such as this, according to a recent report by Barclays. The survey revealed that drug makers are among the biggest investors in manufacturing robots with 63 per cent of those questioned reporting they have spent money automating production processes.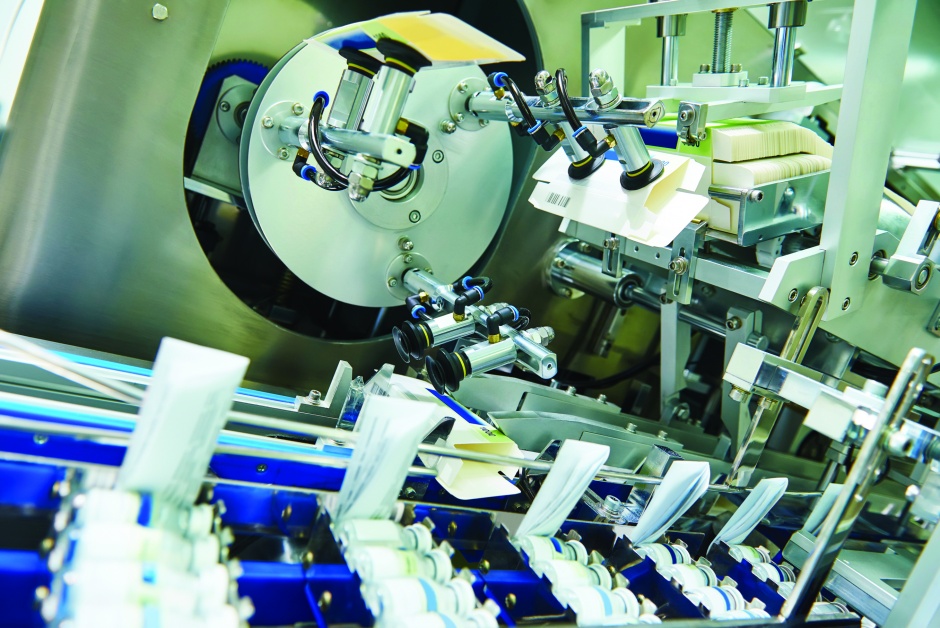 One example from the Barclays survey is Eakin Group, a manufacturer of medical products, which will have invested around £7-8m in automation at one of its subsidiary companies, Pelican Healthcare. This has helped it generate an annual turnover of £28m. Eakin Group's automated process line for the Cohesive Seal was last year replaced with new machines that can now integrate packaging, making production completely automated. As such, volumes of Pelican Healthcare's ostomy pouches have risen from 2.5 million a year close to eight million last year.
The UK can also learn some lessons from abroad. For instance, Rockwell Automation was recently asked to provide a solution for contamination during packaging of sterile injectables, which were causing a US company major losses every year. Creating liquid drugs is a huge challenge for manufacturers due to the complex process required to protect drug purity during production.
For this particular manufacturer, the contamination was occurring during the transfer of medication from bulk vessels into individual plastic vials using a blow, fill and seal machine.
To solve its issue, the drug manufacturer used Automated Systems Inc (ASI) to upgrade its control and visualisation system. ASI helps automatically contain contamination on the line, issue alarms when any processes varied outside of pre-set ranges, and track and record key process data to verify the sterility of each completed batch. The solution used a new Allen-Bradley ControlLogix programmable automation controller, as well as FactoryTalk software from Rockwell Automation.
Using software to digitally design the manufacturing processes for the UK pharmaceutical and life sciences industry is also a major component of streamlining processes and increasing automation. The ADDOPT (Advanced Digital Design of Pharmaceutical Therapeutics) project was launched in January to do just that.
The project aims to use computer modelling to reveal new links between raw materials, formulation, manufacturing processes and drug product quality. It spans all operations,
ADDOPT is a four-year collaboration between government, industry and academia. Led by Process Systems Enterprise and supported by the Medicines Manufacturing Industry Partnership (MMIP), it involves pharmaceutical companies, as well as leading UK universities, research centres, and knowledge-driven technology SMEs.
Alison Clough, acting chief executive of the Association of the British Pharmaceutical Industry, said: "This project will help to put the UK in a position to make innovative medicines available to UK patients more quickly by future-proofing our advanced pharmaceutical manufacturing sector. By reducing the risks associated with the manufacture of medicines we can provide the UK with an advantage in a globally significant sector."
George Freeman, life sciences minister, said: "The global business model is continually changing and presents challenges as personalised medicines, outsourcing and offshoring result in fewer large single-business manufacturing and R&D sites.
"Working together, government and the sector can ensure the continued growth of the UK life sciences industry that plays a vital role in contributing to prosperity and improved healthcare."