The upcoming General Election has already been billed as historic. Not only has the surprise performance of Liberal Democrat leader Nick Clegg in the TV leaders' debates breathed life into an otherwise dull campaign, but the widespread unpopularity of both the Conservatives and Labour could mean that, for the first time in over three decades, the UK will be faced with a hung parliament.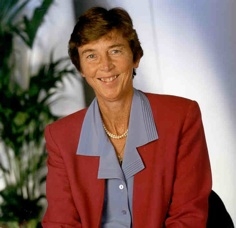 But of all the criticism levied at a possible coalition, the potential for the Lib Dems to halt the UK's nuclear new-build programme has been the one to cause major concern among some quarters of the engineering community. Dr Sue Ion, one of the country's leading nuclear experts, has warned that if the policy goes ahead, it would have a devastating impact on Britain's ability to 'keep the lights on'.
'The Lib Dems must recognise that when we get to large quantities of wind power, we also need back-up generation,' said Ion. 'In a 21st century industrialised urban society we will always need a significant amount of centralised generation while renewables are being built. There has been a lack of consulting with engineers in the past on this issue and that needs to start happening.'
"In a 21st century industrialised urban society we will always need a significant amount of centralised generation while renewables are being built."
Ion has been a prominent figure in the UK nuclear industry for decades and is internationally recognised as an expert in nuclear fuels. Since leaving her position as technology director of BNFL in 2006, she has remained at the forefront of government decisions, helping to advise Gordon Brown on long-term strategic policies. She is a non-executive director on the board of the UK Health and Safety Laboratory, and chairs the UK's Fusion Advisory for the Research Council. She was awarded the title of Dame in the New Year's Honours List for her services to science and engineering.
But her impressive career has been tempered by a political cycle that she believes too often bases its policies on aspirational thinking rather than scientific fact. 'When you start to set targets of an 80 per cent carbon reduction by 2050, do some maths and consult some engineers and you'll work out it's actually almost impossible. We need to do a proper engineering assessment of what we need and how we are going to deliver it. It's no good saying you want to have 20 per cent renewables on your grid by 2020 if you haven't got a clue whether it's actually going to be delivered.'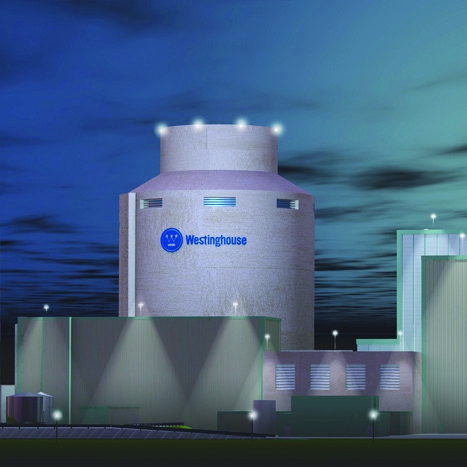 The Lib Dem opposition to nuclear energy is, in Ion's view, an example of a misinformed political strategy. In their current manifesto they have opposed nuclear new build, which they claim will waste taxpayers' money while preventing investment in renewable-energy projects. Ion, however, is adamant that there does not need to be a compromise between the two. 'It has never been a question of either/or in my mind,' she said. 'If you want large quantities of electricity, we are still going to have a very significant number of nuclear power stations on the grid.'
"To believe that wind power can displace nuclear generation as a means to deliver large quantities of safe baseload electricity is living in cloud cuckoo land. We need both."
Ion highlights a recent study by the Royal Academy of Engineering, which indicates that pushing ahead with renewables, and particularly offshore wind, will mean the UK must build the equivalent of 38 London Arrays – which is planned to generate 1,000MW of power with 341 wind turbines – and 1,000 Pelamis wave devices, as well as a nuclear component, in order to reach its energy targets. 'These are massive challenges,' she said. 'To believe that wind power can displace nuclear generation as a means to deliver large quantities of safe baseload electricity is living in cloud cuckoo land. We need both.'
A lack of engineering skills to overcome these challenges and deliver a future energy strategy is, however, something that Ion and the Lib Dems agree continues to be a major concern. In this issue's Viewpoint piece (page 14), the Lib Dem science and technology spokesman, Evan Harris, argues that a focus on skills has to be at the heart of a new approach. His party claims that, to deliver this, it will support industry-led apprenticeships, an emphasis on STEM subjects and a push to improve science teaching within schools and universities.
"We need to retrain our workforce for the new challenges ahead, regardless of what energy strategy we undertake."
Ion points out that she had far fewer challenges than today's generation in achieving her career goals. 'When I was at school it was quite different,' she said. 'You were given every encouragement possible to do science subjects if you were interested in them. That hasn't necessarily been the case for the last 15 or so years.'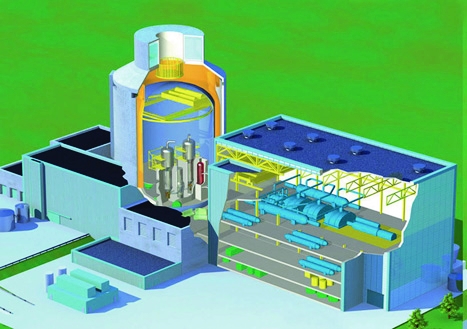 But with many traditional engineering sectors being hit hard by the recession, Ion claims the issue of a shortage of engineering skills in emerging industries may be solved by schemes aimed at transferring skills rather than simply creating them. 'Many universities are putting on some quite good nuclear-focused Masters courses for engineers without a nuclear background,' said Ion. 'These courses are crucial. We need to retrain our workforce for the new challenges ahead, regardless of what energy strategy we undertake.'
If a hung parliament results in a new energy policy that excludes nuclear, the issue of engineering skills will become even more urgent. While the nuclear industry is unlikely to have any new reactors switched on before 2017, a purely renewables strategy will require immediate action to build offshore and onshore technologies. Whatever the result of the election, Ion believes that an 'engineering reality check' will be the decisive factor in the future success of the UK's emerging energy industry.
Dame Sue Ion Biography
Chair, Euratom Science & Technology Committee
Education
Studied Maths, Physics and Chemistry at A-level and went on to gain a degree and doctorate in Materials Science at Imperial College
Career
1992-2006 Chief technology officer, BNFL
1994 Member of the Particle Physics and Astronomy Research Council
2002 Vice-president and member of Council of the Royal Academy of Engineering, received an OBE for services to nuclear industry
2004 Member of Board of Governors at Manchester University
2005 Member of Council for EPSRC
2006 Appointed visiting professor at Imperial College
2010 Chair of EU Euratom Science and Technology Committee. Made a Dame for her services to science and engineering
Q&A Future of fusion
What attracted you to a career in the nuclear industry?
It was always an exciting industry in which to work. I've often argued with people that those of us who joined it at the time that I did were either born 20 years too late or 20 years too early. It was a time of consolidation and retrenchment for the industry but now, when most of us have left or are leaving, it's once again a vibrant sector that's hopefully about to expand. So we missed out on the days when they were building new power stations in the UK. But nevertheless I've had a very enjoyable, challenging and successful career within it.
Why are the UK's nuclear ambitions lagging behind those of other countries?
I think the UK and the western world in general held back a bit after nuclear disasters such as Three Mile Island and Chernobyl. But that also had a lot to do with economics and the availability of gas to generate electricity. The Western world changed a bit during those 20 years and new stations weren't being built. But while the West might have stood still for a couple of decades, the Pacific Rim and other countries didn't. They've always pushed very hard for more nuclear power stations.
Is there anything we can learn from these countries?
Yes, we can learn a lot, not just from countries such as Japan and Korea, but also from countries such as France. It never had any large-scale reserves of oil or gas or coal of its own, so it had to take a decision back in the 1970s that it wanted to have a secure source of reliable large-scale energy - and that was nuclear. France now has 58 nuclear power stations that generate about 80 per cent of its electricity.
What do you think the UK's energy strategy will be in the next 30-50 years?
I think that we will still be utilising a fair bit of imported gas. We'll have other pipelines that connect us with the rest of mainland and mainland Europe. I believe that we'll have a lot more in the way of offshore wind and a modest amount of marine resources to keep us going. And I would hope that we would have at least the same amount of nuclear generating capacity by 2025-2030. So at least 20 per cent of our energy at nuclear and hopefully with more plans to take us back up to 30 per cent, which is what it was at peak in the early 1990s.
What would you say to someone starting out in the nuclear industry?
I'd say it's a fantastic sector in which to work. I still find it as exciting as when I started. It's an international industry so you get to meet people from all parts of the world that have a common interest in nuclear technology. To go to places that you otherwise wouldn't get the chance to, but more importantly to have fantastic career working with some of the best engineering talent in the world.