Balancing the country's defence budget is a constant struggle. Whenever the British armed forces are mobilised, so too are opposition politicians and the media, wielding damning reports against the Ministry of Defence (MoD) for providing the wrong equipment to troops at the wrong time.
Some of the more high-profile cases are hard to ignore. The Nimrod crash that killed 14 service personnel in 2006 was blamed on cost cutting. In 2009, a report by former MoD aide Bernard Gray criticised the government for squandering £2.5bn a year on the wrong equipment. More recently, the Public Accounts Committee warned that front-line troops in Afghanistan could be hit by shortages of equipment within 30 days because their supply chain was at 'critical risk of failure'.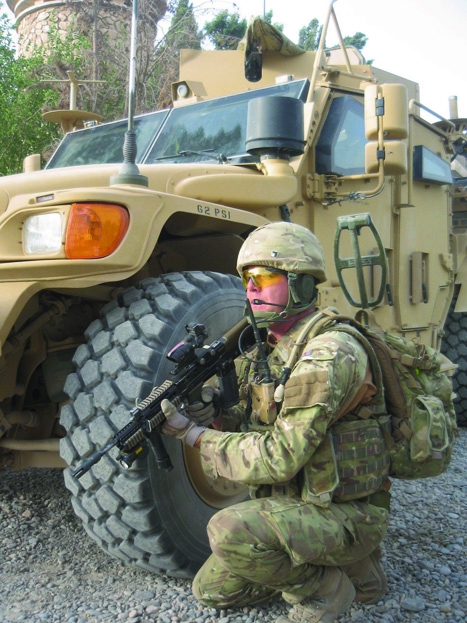 Peter Luff, minister for defence equipment, support and technology at the MoD, admits that serious errors have been made in the past but insists that lessons have been learned. 'Sometimes things have gone spectacularly wrong,' he said. 'Generally they've gone wrong because the budget hasn't balanced and we've delayed decisions and programmes as a result. For instance, the Nimrod upgrade, in my view, is a project that should never even have begun. It was always going to end in tears.'
"The Nimrod project should never have even begun. It was always going to end in tears"
Luff was appointed to the MoD last year, taking over from Labour's Quentin Davies. He is the first minister for defence procurement to have 'technology' included in his title an area he claims he has always been passionate about. In fact, he believes he should have been an engineer but a wrong turn in 1973 led him to study economics at university instead.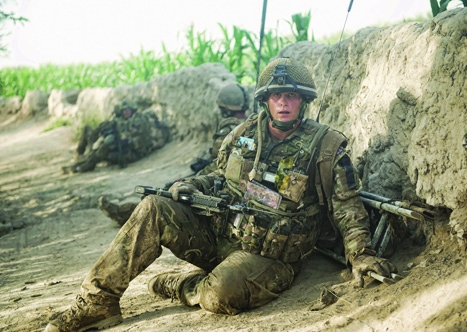 'I went to an ordinary state grammar school and I remember having to choose between two courses very clearly,' he said. 'In the end economics won, but I regret that decision now because I believe engineering is a rather more useful subject. I've always had a great affinity for technology and the interaction I've had through my job with engineers has been inspiring. I'm in awe of the things they are achieving for us in defence.'
With around 40 per cent of the country's defence budget in his control, Luff is keen to demonstrate that investing in the right technologies will help make significant savings elsewhere. One area where he believes there is a wealth of untapped potential is Britain's small and medium enterprises (SMEs).
'In the old days the prime contractors used to buy up the small companies and incorporate them into their larger operations,' said Luff. 'This was mainly to stop competitors getting their hands on them and I get the impression they are doing this less and less.' Because of this, SMEs are able to innovate far more creatively than was previously possible. Examples highlighted by Luff include Staines-based Intelligent Textiles, which makes use of electronic circuits woven into fabric to reduce soldiers' dependency on batteries, and Cambridge Design Partnership, which has developed a portable oxygen generator.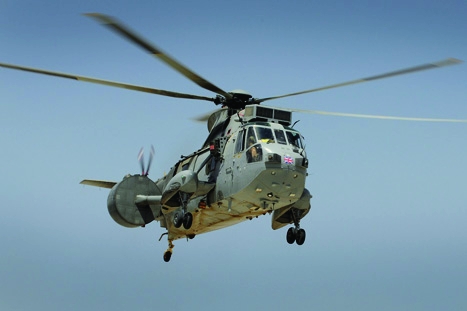 But even with a passion for technology and willingness to bring SMEs onboard, Luff's economic background has had to take precedence during the coalition's austerity drive. This has led to some uncomfortable decisions such as taking the Harrier jump jets out of service early. 'It's the one decision I've been the most unhappy about personally, but it was the right thing to do,' he said. 'We need to take informed risks. It's not ideal, but when the country is on the verge of bankruptcy you have to make decisions that are less than ideal.'
"When the country is on the verge of bankruptcy you must make decisions that are less than ideal"
Another controversial decision was delaying the replacement of Britain's Trident nuclear missile submarines following the Strategic Defence and Security Review. Luff, however, is keen to stress that work hasn't stopped on its replacement and that the MoD has already taken steps with three key suppliers BAE Systems, Babcock and Rolls-Royce to develop the submarine enterprise performance programme. The government hopes that this will help retain skills in the UK and save costs by sharing resources.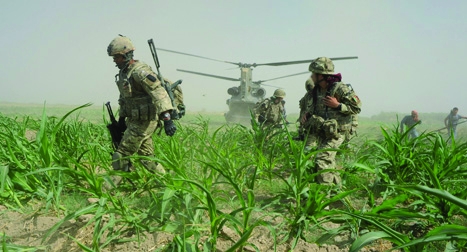 Despite all the difficulties of the job, there have been some successes and Luff believes the government hasn't been given enough credit for the things it has got right. One of these, he claims, is the level of satisfaction troops in Afghanistan now have with their equipment.
'The majority of our troops are happy with their equipment, but only 20 per cent of the public believe they have the equipment they need,' said Luff. 'They are wrong about that. I know why they are wrong. There is a legacy. There is a history. They have been told for a long time about the problems, but actually we should be very proud of the equipment we have in Afghanistan.'
Ultimately it is engineers that should be thanked for the government's successes in defence,' he says. 'Often they are the result of very significant engineering achievement.'
Q&A
On the defensive
Who is your hero?
Isambard Kingdom Brunel, without a doubt. He was everything. He was a brilliant engineer and a brilliant businessman as well. He led life so intensely and he changed the world. Not many people change the world. Brunel's Billiard Table is one of the most remarkable pieces of engineering the world will ever see and then to go on and build ships as well. The audacity of the man!
Do you believe the title 'engineer' should have protected status?
Yes, I'm passionate about engineering as a profession and I loathe the way that the words 'mechanic' and 'engineer' have become interchangeable. A mechanic is a wonderful thing to be, it is a very honourable profession, but it is very different from being an engineer. A guy who comes to mend the dishwasher is not an engineer, he's a mechanic.
I was very cross at a crossword at the weekend a Telegraph crossword. The clue was mechanic and the answer was engineer. I was going to write to the paper and complain. It was appalling.
What are your priorities going forward?
Balancing the budget is still number one. I'd like to ensure we have the research and development going on in our country to make sure we have the cutting edge going in defence. Encouraging SMEs is very important, because there is real innovation there we need to tap into. Making sure that we export our stuff responsibly of course is important. Another issue is working closely with the French sharing skills as we can't afford to sustain our sovereign capabilities.
How different is it working under a coalition government?
Surprisingly not very. You'll expect me to say this because I'm a politician, but it's actually true the coalition is remarkably coherent. There are issues that we disagree on such as nuclear deterrents. We have agreed to differ on those things and it's a mature relationship. All my colleagues across government say that on a practical level it works extremely well.
I won't say too much, but I was in one meeting recently and a very senior member of the coalition, a Liberal Democrat, said: 'It's terribly worrying. We've opposed you throughout the last five years thinking we disagree profoundly. I now believe all that time we were actually in profound agree-ment'. Sometimes in politics you allow your prejudices to colour your interpretation of other people's position. But there is less dividing us than you imagine.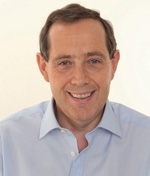 Peter Luff
Biography
Minister for defence equipment, support and technology, MoD
Education
1973 Windsor Grammar School
1977 MA, Economics at Corpus Christi College, Cambridge
Career
1977 Worked for Lord Walker, the then MP for Worcester
1992 Elected as MP for Worcester
1997 Appointed chairman of the Commons Agriculture Committee
2000 Joined the front bench as an opposition whip
2002 Served as chief whip for the Conservatives
2005 Became chairman of the Business, Innovation and Skills Committee