The government's Oil and Gas Industrial Strategy, published last month (March 28th), aims to address this by providing a clear path to exploit the UK's remaining oil and gas reserves. The government hopes its plan will provide tax certainty, investor confidence and supply chain support, all of which it claims will attract much-needed mid-career engineers into the sector.
'This is an expanding industry,' said business secretary Vince Cable. 'We can either help create more jobs and opportunities across the UK if we get this right, or see work going overseas.' He added: 'An important part of this strategy is how we can develop the UK supply chain. I want us to consider what barriers are stopping British companies bidding for and winning work in the North Sea.'
This is an expanding industry. We can either help create more jobs and opportunities across the UK if we get this right, or see work going overseas.

Vince Cable
Last month trade body Oil & Gas UK said firms were planning investments totalling around £100bn in the United Kingdom Continental Shelf (UKCS). Investment is expected to rise to a record £14bn in 2013, from £11.4bn in 2012. The forecasts were made on the back of recent collaboration between government and industry to provide certainty on decommissioning tax relief for oil and gas investors.
'There aren't many sectors out there that are showing signs of organic growth, which is why a lot of private equity firms are attracted to the oil and gas sector,' said Gary Tipper, managing partner at Palatine Private equity. 'There is a lot of interest from private equity investors in the companies that operate on a global basis and work with the major international oil companies and also those that manufacture and supply products into the oil and gas supply chain.'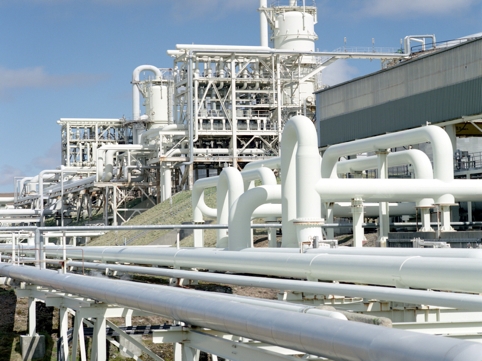 If the expected investment is made, the oil and gas industry will require an additional 15,000 engineers over the next 4-5 years across a range of disciplines. The sector currently employs over 400,000 people, with extraction of oil and gas within the UKCS accounting for 340,000 jobs. While graduate and apprenticeship schemes are oversubscribed, there is a severe shortage of mid-levels engineers, particularly within SMEs.
According to recruitment firm CY partners, variety is one of the main attractions of the sector. The breadth of skill shortages covers everything from seismic interpretation, drilling, geology and platform fabrication. As firms attempt to discover and exploit untapped reserves, innovation, safety and expertise will be increasingly crucial. The location of work can be as varied as the roles required with engineers working anywhere from the Alaskan slopes to the Sahara.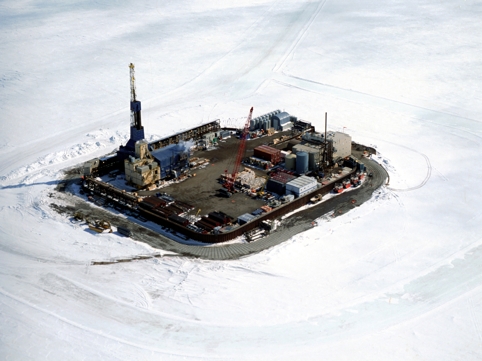 'It takes a certain type of temperament to work in the offshore industry,' said Daniel Younger, director at CY partners. 'You're away from family and friends for sometimes two to three weeks. At times there can be difficult working environments that are cold, wet and windy. You tend to be working 12 hours on and 12 hours off.' Younger added that despite these considerations, the rewards in terms of innovation, salary and security are significant.
In 2012 salaries for engineers in the sector averaged at around £64,000 per year, with the Exchequer benefiting by over £25,000 per head in payroll taxes. Oil & Gas UK estimates that each £1bn spent on the UKCS could support between 15-20,000 jobs. CY Partners has seen an increasing need for people with specialist technology-based backgrounds, with candidates who have offshore experience being rewarded with competitive packages. Younger advises engineers who lack this experience to build it up through contract work.
It takes a certain type of temperament to work in the offshore industry. You're away from family and friends for sometimes two to three weeks. At times there can be difficult working environments that are cold, wet and windy. You tend to be working 12 hours on and 12 hours off.

Daniel Younger, CY partners
But just as valuable, he said, will be the ability to innovate for future challenges in deep sea environments. As part of its oil and gas strategy, the government has announced the creation of a £7m research and training centre for subsea and offshore engineering at Newcastle University. Named the Neptune National Centre for Subsea and Offshore Engineering, the centre will have a strong focus on developing highly skilled graduates to help address these key skill shortages.
The government is also proposing to retrain ex-military personnel to enable them to be redeployed in the industry. Dr Alix Thom, Oil & Gas UK's employment and skills issues manager, claims that ex-military personnel with familiarity of offshore operations could fill roles including engineers, logistics managers and technicians. BP's global resourcing and recruiting lead, Julia Harvie-Liddel, is keen to sectors more engineers transfer from other sectors.
'We have had some successful hiring from NASA,' she said. 'When we speak to some of the engineers we've hired from there, it's very apparent that there are a lot of similarities in terms of the technical challenges. So we are looking to other industries for our skills and we have developed a whole host of internal programmes to help people who don't necessarily have a deep oil and gas background.'
Despite available training, one of the greatest barriers to recruitment is the false perception that oil and gas is a 'sunset industry'. In fact, hydrocarbons currently represent 75 per cent of the UK's primary energy source. According to Oil & Gas UK's Activity Survey, the reality is that the UK will continue to supply oil and gas well beyond 2055. In the long-term, global demand for oil and gas is forecast to increase by 28 per cent between now and 2035.
Raising the profile of Britain's growing oil and gas sector, to foster innovation and attract the best talent, is crucial. 'The fascinating thing about this business is that technology continues to evolve,' said Harvie-Liddel. 'The smarter our technology gets, the more advanced our engineering becomes…it really is an exciting time to be working in oil and gas, but often engineers only see this when they are in the industry.'
The government's strategy for oil and gas has coincided with the decision by a consortium of firms, including BP and Shell, to invest £330m appraising a possible third phase of drilling in the giant Clair oil field, west of the Shetland Islands. With activity in the sector only set to increase, oil and gas is far from the dwindling industry many believe. The sector now needs to face the challenge of convincing engineers outside the industry of its future success.
Employer focus - Total
Britain's third largest oil refinery, Total Lindsey Oil Refinery (LRO) in North Lincolnshire processes over 20 different types of crude oil and has a processing capacity in excess of 10 million tonnes per year which is over 220,000 barrels per day.
The refinery extends over 500 acres and incorporates some of the most advanced refining and conversion processes in Europe. The greater part of its output is petrol and diesel for road vehicles, with the remaining proportion being speciality products such as fuel oil, bitumen, kerosene and aviation fuel.
According to Roger Britt HRC Team Leader Industrial Relations, Recruitment and Communications, Total is now recruiting for a number of key roles at the facility including Head of Inspection, Head of Drawing Office, Senior Mechanical Maintenance Engineer, Cost Control Engineer, Inspection Engineer and Control & Power Maintenance Engineer
'These roles require excellent management and organisational skills having the ability to trouble shoot when necessary. They will be leading professional teams, co-ordinating their resources to ensure high levels of safety, efficiency and cost control,' said Britt.
He added that that the post-holders will be actively involved in the management and support of site activities which will include routine maintenance, capital project work and major & minor shutdowns, along with other aspects of improving and enhancing plant maintenance availability and integrity.