The railways in Britain are undergoing a transformation unlike anything seen in their history. Crossrail – London's huge new railway – is now entering its final stages of construction.
Meanwhile, HS2 is set to form the core of what will be one of the largest infrastructure projects in Europe. Alongside this, Chancellor George Osborne has recently indicated he will continue investing in rail by announcing plans to bring forward spending on the HS3 high-speed rail line, the trans-Pennine tunnel and Crossrail 2.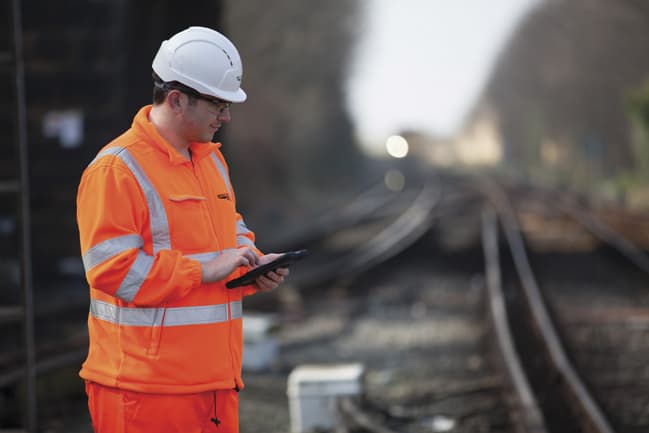 Overall, the rail sector contributes £7bn a year to the UK economy while employing more than 85,000 people – and that number is expected to increase dramatically. HS2 alone will create around 25,000 jobs during construction and 3,000 jobs when in operation. From now until 2019, the government expects to spend over £38bn to run and improve the rail network, and this investment is expected to create 10,000 new engineering jobs. "Quite simply, the prospects for the industry are more exciting than they have been for generations," said Baroness Susan Kramer, the former minister of state for transport.
All this investment is being driven by a growth in activity. Rail journeys have doubled in the past 20 years to around 3.2 billion a year and significant future growth in freight and passenger traffic is expected. With so many projects underway, now is an ideal time to start an engineering career in the rail industry. As well as the increase in investment by the government, the UK is now home to two train manufacturers with big plans for the future: Hitachi Rail, which is making the UK's next generation of Intercity trains; and Bombardier, which is manufacturing the trains for Crossrail at its historic plant in Derby. Both firms are recruiting throughout the UK.
"In Newton Aycliffe, we are continuing to recruit and build our skilled workforce, actively employing and supporting aspiring engineers through a monitored, professional development programme accredited with the IMechE," said Darren Cumner, manufacturing plant manager at Newton Aycliffe. "The programme allows our staff to become Incorporated and Chartered Engineers over four years. We already have a number of individuals following the scheme at the moment and we have plans to recruit more this year.
"As we progress on various projects across the UK, we are working in close collaboration with our Japanese colleagues, optimising the ongoing knowledge transfer process to ensure the highest level of quality. Across our business, new team members are joining every week, recruited from a variety of backgrounds with relevant transferable skills. The north east is thriving for technical, engineering and manufacturing skills at the minute."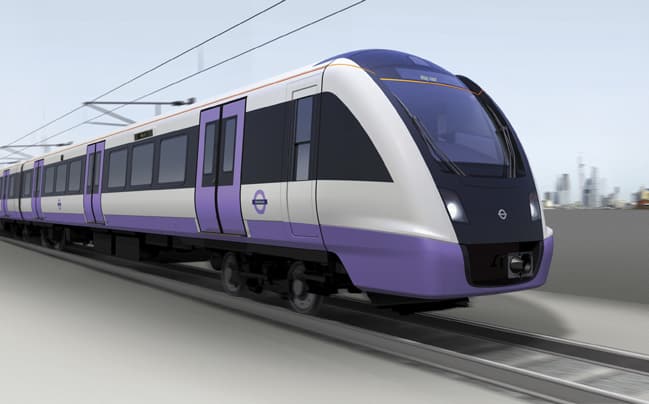 Bombardier, meanwhile, has a contract to build 65 new trains for its Crossrail line, which is set to open in 2018, connecting Reading in the west with Shenfield in Essex in the east. The new lightweight Crossrail trains will be built with an emphasis on energy efficiency and use of intelligent on-train energy management systems. This contract has created 340 new jobs at its manufacturing plant at Derby, where the new trains are being constructed. Bombardier is also supplying London Underground with 191 new air-con trains for the Metropolitan, Hammersmith & City, Circle and District lines, as well as extra carriages for London Overground, increasing trains from four to five cars in length.
Cumner said engineers need to be multi-skilled to succeed in the industry. In rail vehicle and signalling engineering specifically, there is always a need for people with a good mix of analytical and vocational skills. For more design-based roles, recruiters are looking for mechanical and electrical graduate engineers who can demonstrate they have a strong grasp of the fundamental engineering principles, together with experience in the use of computer-aided design, analysis and the ability to present and communicate their findings.
Hitachi said that as the drive for train and system improvements increases, there will be more demand for skills in material development, design and assembly techniques underpinned with research and development. Cumner said it's wise for anyone considering a career in this area to begin investing in these skills now. "On top of these traditional skills, we believe an eye for continuous improvement is a key skill for engineers to have now," he said. "Get as much hands-on experience as you can, with an engineering education if possible."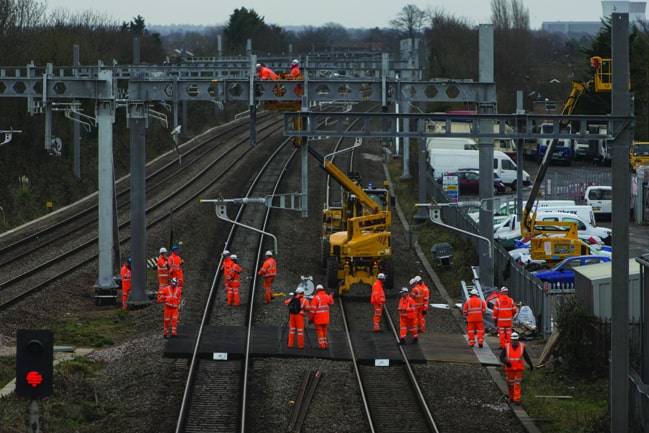 While there will always be a need for traditional engineering skill sets, Ben Dunlop, Atkins' director of digital railways, points out that there are some areas of railway engineering that will see a transition towards more connected environments. These roles will use internet-based protocols and telecommunications networks to join the infrastructure and the operational railway. "This is in part what the Digital Railway vision is about, increasing the effectiveness of railway operation while increasing capacity," he said. "It's a big vision and a really exciting one too."
To future rail engineers, Dunlop advises them to look beyond what you can see today, and consider the opportunities that an increasingly connected environment can offer engineering and operations in the railway sector. "Railways are complex systems that have engineering running through their core," he said. "Whether it is a new-build project such as Crossrail central or a major enhancement to an existing one such as the Thameslink programme, they require the brightest and the best brains to solve the technical and logistical challenges they offer in an efficient and cost-effective way. For the industry to really take advantage of them we need to have people who are not afraid to push the boundaries and challenge convention. If you think that might be you then the railway industry is definitely a career worth considering."