Added to this activity, the government has just announced that "paused" electrification plans for the Midland Mainline and TransPennine routes will now go ahead as previously planned.
And with all of these projects either underway or in the pipeline, opportunities for skilled engineers in the sector are on the rise, according to Graham Coombs, spokesman for the Railway Industry Association.
"The railways have a very extensive programme both of new rolling stock and also infrastructure improvements including signalling," he said. "So there is an enormous workload, which is going to need skilled staff."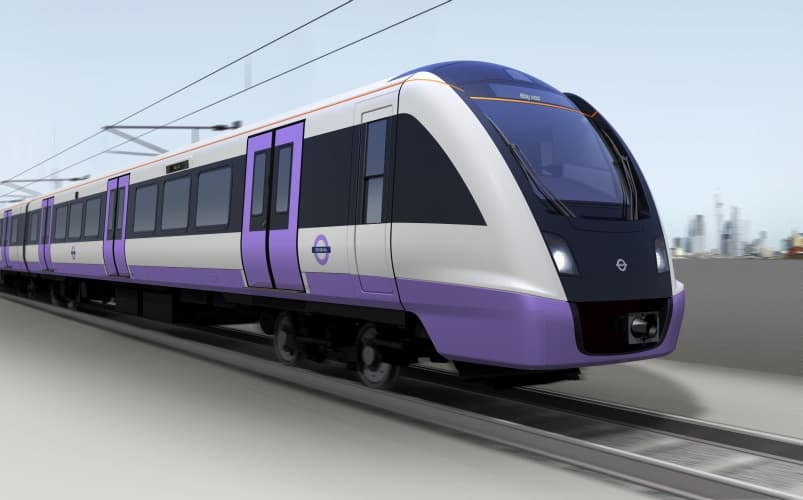 Last year Transport for London awarded Bombardier Transportation the contract to build 65 new trains for its Crossrail line, which is set to open in 2018, linking Reading in the west with Shenfield in Essex in the east.
The Crossrail project is creating 340 new jobs at its manufacturing plant at Derby, where the new trains will be built.
Each of the nine-car Bombardier Aventra trains will be over 200 metres in length, and be able to carry up to 1500 passengers. The trains will also be fitted with an automated vehicle inspection system and predictive maintenance technology.
Meanwhile Hitachi Rail was last year awarded the contract to build trains for the government's £5.7 billion InterCity Express Programme (IEP), designed to reduce journey times and improve reliability on the Great Western and East Coast Main Lines.
Last month the company officially opened its £82 million Rail Vehicle Manufacturing Facility in Newton Aycliffe, County Durham, which will build the new InterCity Express trains, creating 730 new jobs.
The facility has been purpose-built to supply the new IEP trains, according to Julia Potts, human resources manager for Hitachi Rail at Newton Aycliffe. "Hitachi Rail Europe will provide 122 trains for the programme, a total of 866 vehicles," said Potts. "The new trains will improve reliability, offer more services, provide more seats and reduce journey times."
The IEP Class 800 trains, which will enter service on the Great Western Main Line in 2017 and the East Coast Main Line in 2018, will be a combination of fully electric and bi-mode trains with both diesel and electric propulsion. They will be capable of travelling at up to 125 miles per hour.
The Newton Aycliffe facility will also build 70 new AT200 commuter trains for Abellio ScotRail, Potts said.
The company is actively recruiting engineers to help build the new trains. "At the moment the focus is on quality engineers and manufacturing engineers," said Potts. "In terms of graduate recruitment and apprentices we are looking for manufacturing and electrical engineers for the 2016 intake."
In particular, the company has noticed a shortage of engineers with electrical skills during its recruitment process, she said.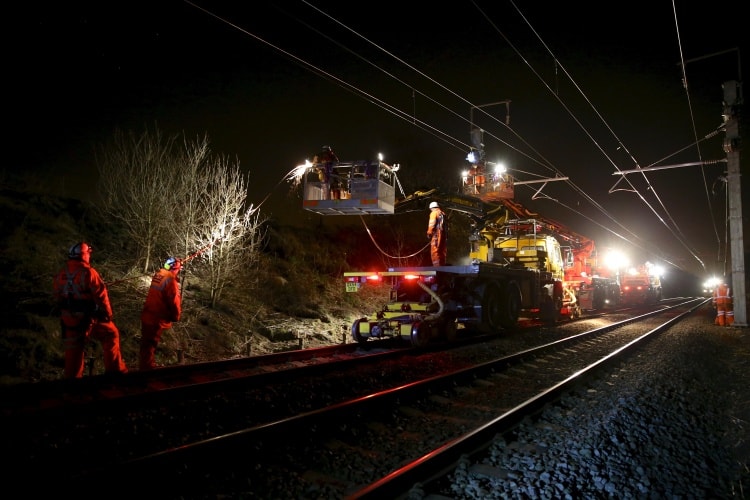 Engineers working at the facility will need to be multi-skilled, providing engineering and technical support to the production and maintenance areas, said Potts. "On a daily basis they will focus on improvement activities, carrying out work analysis, method study and labour utilisation analysis to improve efficiencies."
The company is particularly looking for "time-served craftsmen" with a knowledge of lean manufacturing tools and techniques. "We are striving to recruit locally but where there are skills shortages we are keen to encourage people back to the North East," she said.
Indeed, engineers working for the company may be expected to travel further afield than County Durham. Staff from the factory have already spent around 3,000 hours working alongside employees at Hitachi Rail in Kasado, Japan, building the first IEP train, and will pass on their expertise to the UK workforce.
"As we continue to learn from our colleagues in Japan, a willingness to travel is essential," said Potts.
Elsewhere in the rail industry, demand for engineers is just as buoyant, according to Phillip Hodgson, divisional head of rail at recruitment firm Matchtech.
"The overlap of potential projects means there is going to be a massive resource demand in the future," he said. "For a candidate the opportunities are huge right now."
Alongside Crossrail and other projects, including the government's plans for HS2, Network Rail is in the midst of a five-year, £38 billion investment programme, known as Control Period 5, designed to upgrade and improve the network. In particular, this is increasing demand for signalling engineers, said Hodgson.
"The number of IRSE (Institution of Railway Signalling Engineers)-licensed engineers out there is well below 1000," he said. "So there is a huge need for more skilled people across the whole industry."
Athough engineering jobs within rail infrastructure have been largely based around London in recent years, as a result of Crossrail, that is likely to change, thanks to projects such as Network Rail's electrification of the Great Western Main Line and the recently confirmed work to electrify lines in the Midlands and North of England, said Hodgson.
"It's no secret that through the main years of the recession Crossrail really underpinned the rail industry, and was also a home to a lot of engineers from other industries who were seeking shelter," he said. "That was very London focused, but I would suggest that talk of a northern powerhouse, and obviously with the high speed rail link, we're going to see things move up the country."
Worryingly for the industry though, many of these major new rolling stock, infrastructure and upgrade programmes are set to overlap each other, stretching even further the country's limited skills resources.
"The rail industry is in a fantastic state right now, but there are obviously a few hurdles that the industry needs to overcome, one is the overlap of projects, which is going to provide an issue from a skills shortage perspective," said Hodgson.
"Crossrail is here and now, and if you think about the CP5 projects, and then add HS2 on top of that, and perhaps other projects that aren't rail-related but might pull on similar skills that are out there, those skills are going to be tough to find," he said.