Huge investment programmes in the rail industry, with multi-billion-pound projects such as Thameslink, Crossrail and the upgrade of the London Underground system, are creating a wealth of career opportunities for engineers. Vacancies are not just for experienced staff – these projects offer a solid basis for new and recent graduates to progress rapidly up the career ladder.
Thameslink forms the centrepiece of Network Rail's £28bn five-year programme of investment and improvements aimed at increasing capacity across the network.
The cross-London railway links destinations from Bedford to Brighton. Phase one of the £6bn programme is nearing completion, with improvements to signalling and extensions to stations to allow longer and more frequent trains. The most visible element is the total rebuild of Blackfriars station to span the Thames. After a pause for the Olympics, the project will enter a phase focused on the complete remodelling of London Bridge station and approaches.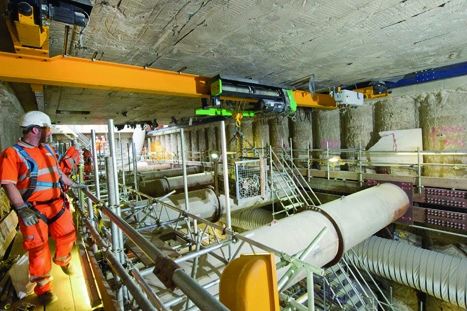 Network Rail's senior resourcing manager Mike Bickford said that, as the design authority for the railway, the company's engineering staff is the 'driving force' behind such projects; providing know-how, developing specifications and undertaking project management.
Engineers range from graduates to highly experienced principal engineers – key experts in their particular field. 'They are seen as the "go to" person within the organisation, the authority on their area of expertise, who draws together best practice and experience and applies it,' said Bickford.
He added: 'The level of complexity and criticality on our projects is staggering.' Projects are always heavily time-bound, and generally have to be completed within fixedtrack possessions. For the current phase of Thameslink, the Olympics represents a further immovable deadline. As well as taking visitors to the Games, the project will make a difference to regular travellers.
Although the current phase of Thameslink includes the introduction of rolling stock and signalling, much of its focus has been on extending stations and platforms on the routes outside London. As rail passenger numbers continue to increase, a key challenge for Network Rail's engineers will continue to be 'finding the best way of using the network to the full', according to Bickford.
By their late 20s or early 30s a typical engineer is likely to be responsible for jobs worth several million pounds
The company needs civil, electrical and mechanical engineers with know-how in track, signalling and power supply, as well as systems engineers and project managers. Electrical engineers are 'absolutely critical', particularly with several electrification schemes now going ahead. The company promises 'great career progression', and people joining as graduates will gain responsibility and experience quickly.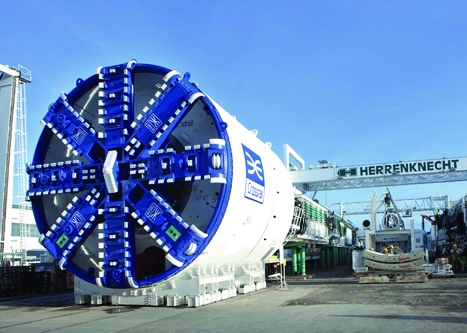 London Underground's upgrade of the Tube system is a 30-year programme to modernise stations, signalling and rolling stock. The three 'infracos' that were to handle the work under the now defunct public-private partnership have been absorbed into Transport for London (TfL). Tube Lines – responsible for the Northern, Piccadilly and Jubilee Lines – continues as a separate trading subsidiary of TfL. The former Metronet has been integrated into London Underground's capital programmes directorate, under capital programmes director David Waboso (Interview, p28). Two divisions, one for the 'sub-surface lines' – Circle, District, Metropolitan, Hammersmith & City – and another responsible for the Bakerloo, Central and Victoria lines, handle investment worth £1.4bn annually, directly employing 2,500 people. Designers, contractors and other suppliers make up another 10-15,000.
The organisation requires civil, electrical and mechanical engineers. Waboso said: 'We look for rounded engineers – not just with engineering skills and knowledge, but commercially aware and able to get things done in a challenging environment. They must be able to work collaboratively with our suppliers and add value.' This applies equally to graduates and apprentices as to experienced staff.
Areas where there are shortages include power commissioning engineers, signalling, control and information, plus 'people with knowledge of legacy assets'. Some of the Underground's signalling systems famously date back to the 1930s, 'but even people with knowledge of stuff from the 1960s are in short supply'.
At the same time, said Waboso, 'we're looking to recruit a younger generation – our age profile is quite old. We're investing heavily in graduates and apprenticeships.'
The capital programmes division currently has 41 graduates on twoto three-year programmes and five people undertaking 'Year in Industry' placements, and it expects to take on another 24 graduates this year. There are 91 engineering apprentices with around another 15 forecast to be taken on in September. In addition, Tube Lines runs its own separate graduate and apprenticeship schemes.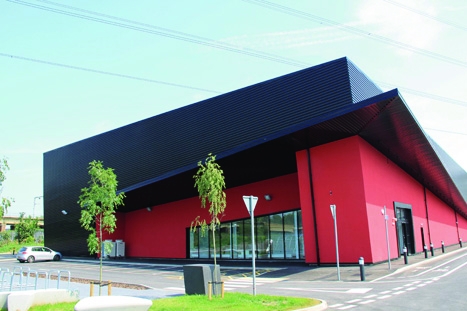 Recruits need to be able to handle a lot of responsibility and to think on their feet. By their late 20s or early 30s a typical engineer can expect to be responsible for jobs worth several million pounds.
Crossrail, the 118km railway that will run from Maidenhead and Heathrow, west of London, to Abbey Wood and Shenfield in the east – via a 21km tunnel under central London – is at an exciting stage with the main construction stage about to start.
Work is getting under way at most of the project's construction sites and the first tunnelling machine is due to be launched in March. Activity on the project will peak over the next three years.
An integrated delivery team comprising Crossrail and its project delivery partner, Bechtel, and programme partner Transcend (made up of AECOM, CH2M Hill and Nichols), is responsible for client and project delivery functions, including oversight, assurance and compliance.
Currently the organisation's focus is on recruiting construction and civil engineering staff, in particular, cost engineers, site engineers, and engineering managers. In a couple of years the emphasis will change to fit-out, power and traction installation. At peak, Crossrail expects to employ 400 civil engineers, 70 electrical and 300 mechanical.
A key aspect of the project is the Tunnelling and Underground Construction Academy near Ilford, which opened its doors to its first students last autumn. 'We knew there would be a shortage of people experienced in underground construction,' said Valerie Todd, Crossrail talent and resources director. The academy was set up in response, to enhance the skills of people already in the industry or train people from outside it. It aims to benefit the industry, and Crossrail is working in partnership with National Grid and Thames Water, which both plan large tunnelling projects of their own. 'We're keen to forge a relationship with colleagues at High Speed 2,' Todd added.
Courses range from a single day for the Tunnel Safety Card – compulsory for Crossrail workers – to day-release and block-release courses for apprentices working towards an NVQ level two in Tunnel Operations, and familiarisation courses for graduates. Local unemployed people are being put through pre-employment training and so far 80 have got jobs on Crossrail. The 3,600m2 facility features a simulation of a tunnel-boring machine environment, complete with narrow-gauge railway for supply and spoil removal, plus a separate chamber for sprayed concrete operations.
As many as 4,000 people are expected to go through the academy during the life of the Crossrail project. Todd said: 'Good talent is not always readily available. We were aware a number of projects would be fishing in the same pond, not just in the UK but internationally. What we want to do is build a skills base in the UK to serve the UK and the wider international market.'
employer focus - First Group
First Great Western's decision to invest in 48 carriages has resulted in a demand for engineersFirst Great Western is currently recruiting multi-skilled technicians and a depot engineering manager technician at its Old Oak Common and Reading depots. The company is also looking for a production exam team leader at Old Oak Common depot and a production manager at its Exeter Depot.
Sarah Elkins, resourcing advisor for First Group, said that the need for engineers has been triggered by the company's investment in 48 additional carriages to help reduce overcrowding.
'We are looking for applicants with an understanding of engineering fundamentals, ideally with rail experience or a recognised qualification that can be transferred to the rail environment,' said Andrew Mellors, engineering director.
Successful candidates will mainly work in roles concerned with bringing vehicles into service, as well as maintenance and fleet management. 'Applicants would be joining the industry at an exciting time when many developments and improvements are taking place,' added Elkins.
First Great Western has one of the largest and most complex rail networks in the UK, carrying one-and-a-half million passengers every week on 9,000 services and calling at 276 stations. It's also the only UK rail company to operate High Speed Inter-city, commuter, regional and sleeper services.
As well as free duty travel on First Great Western services, employees receive free leisure travel for themselves and their families and are eligible for the First Great Western section of the Railways Pension Scheme, and First Group's employee share scheme.