Why work in the sector?
It's an exciting time for UK rail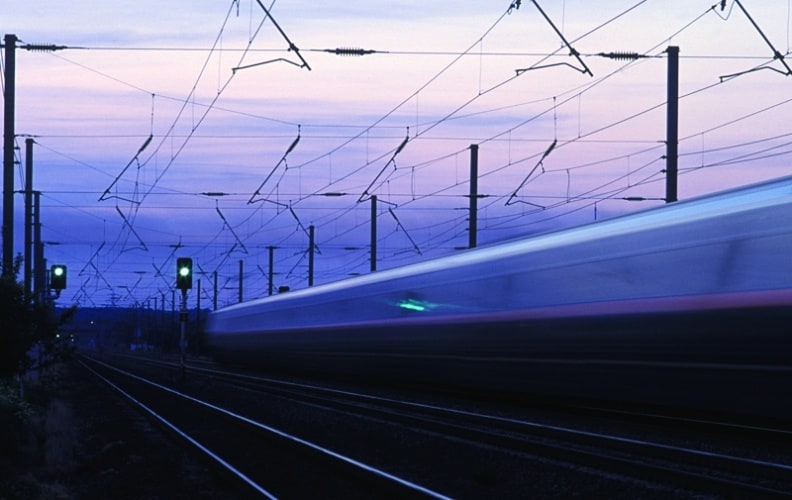 With record levels of investment and a host of major projects either on the horizon or happening now, there has perhaps never been a better time to consider a career in the UK rail sector.
Network Rail – the company that operates Britain's train tracks and stations  - recently unveiled plans to invest £38bn in upgrades and improvements. Transport for London (TfL) is pumping billions into the capital's constantly-evolving underground and overground rail systems. And  "big ticket" projects like Crossrail, HS2, and further into the future Crossrail 2, are helping the UK cement its reputation as one of the true global centres of excellence for the industry.
It offers you an opportunity to shape the UK's future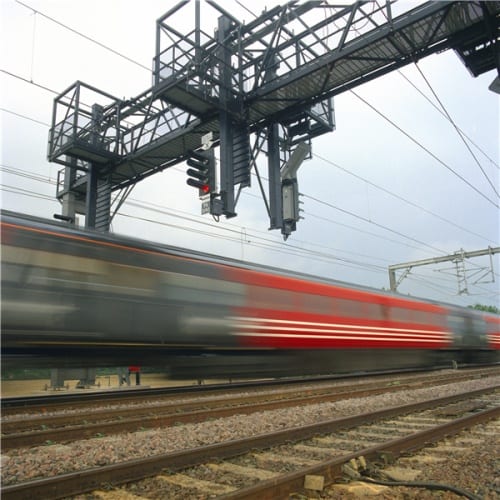 A bit like the weather or the government, the state of Britain's railways is one of those topics that most of us have an opinion on and that's partly because it's so critical to the way in which so many of us live our lives.
In cities like London, transport systems must constantly evolve to meet the needs of a rapidly growing population, whilst schemes such as HS2 – which will see the creation of a new high-speed rail network between London and the Midlands - are viewed by many as vital to the growth of the British economy. A career in the rail sector gives you the opportunity to help shape Britain's future.
It's crying out for a range of skills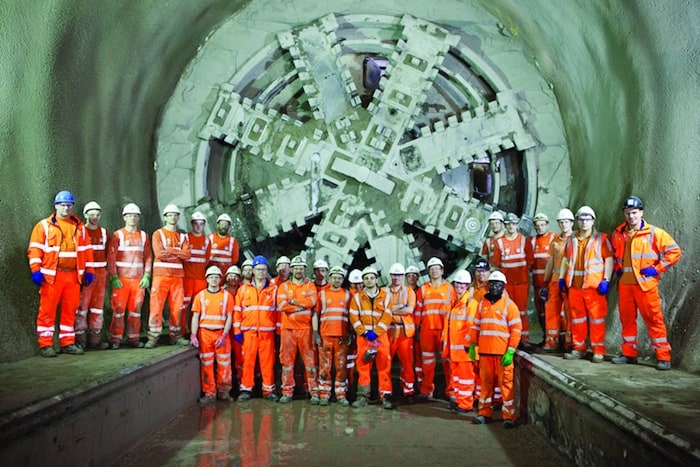 With so many different projects happening, and so many disciplines essential to the running of a rail system, there's a growing requirement for a range of skills: from the civil engineering expertise required to dig tunnels through to the design and manufacturing skills needed to develop tomorrow's trains. What's more, because the sector is growing so rapidly, it has been particularly hard-hit by the well -publicised shortage of skilled engineers, and is actively looking to create a new generation of rail engineers.
It offers great long-term prospects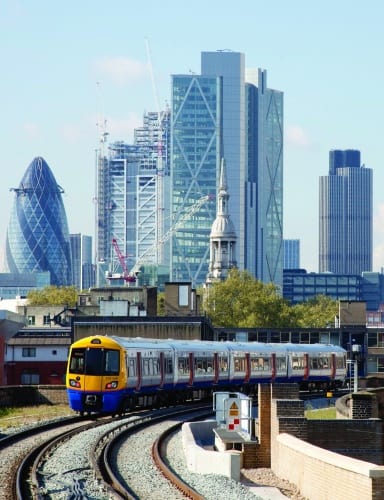 Investing in the railways is a long-term business and with a number of big projects in the pipeline the UK sector is a pretty safe bet for long term job security.  'It is a very exciting time for graduates to be joining the industry,' said Martin Wilson, a  chief engineer with the UK based train manufacturer Bombardier. 'Mainline trains have 10 years of good orders; we are working towards supplying the trains for HS2, and London Underground are also looking for replacement rolling stock. Market security is very positive.'
In addition, continued worldwide growth in rail means that there are numerous opportunities beyond these shores, and experience in the UK sector is the perfect springboard to an international career. 'We are in a genuinely global industry,' said David Waboso, Capital Programmes Director for London Underground.  'Rail is truly international. Metros in particular are an essential part of the armoury of all major cities around the world. Around the world cities in China, India, and the Middle East are investing billions of pounds in metros – so if you say you've worked in the world's oldest metro – and I would say the world's best metro – then it marks you out for a career anywhere you want to go in the world.'
What does the UK rail sector actually do?
It builds and maintains the UK's rail infrastructure
Maintaining and updating the UK's existing rail infrastructure – much of which dates back to the Victorian era, is a major focus for the sector.
Network Rail is responsible for much of this activity, and key projects include the redevelopment of Birmingham New Street station, the completion of Thameslink, and a major upgrade and electrification of the Great Western route, one of Britain's oldest railways. Likewise in the Capital, TFL (Transport For London) has a challenging programme of upgrades including an extension to the Northern Line, and upgrades to a number of key stations, tunnels and bridges.
At the same time, engineers are in the process of developing new rail infrastructure, most notably Crossrail – which will begin operating in 2018, and the HS2 project, which is expected to kick off in 2017. Key rail infrastructure contractors include Bechtel (Crossrail's Key delivery partner) Amey / SECO, Balfour Beatty,  Babcock and Jarvis PLC.
It designs, builds and maintains trains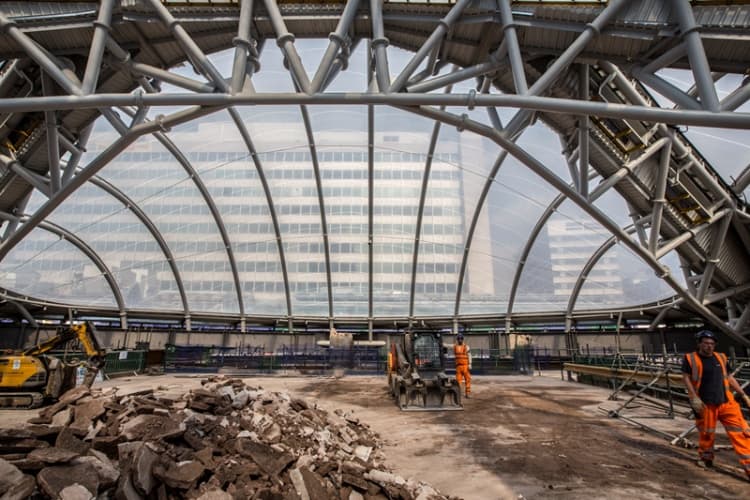 The UK's train building industry is currently centred aroundBombardier's historic Litchurch Lane facility in Derby , which employs around 2000 people in the production of trains and carriages for a number of operators. The state of the art factory is currently producing carriages for Southern Railways and trains for London's Metropolitan and Victoria Lines but perhaps most notably recently won the £1bn contract to build the trains for the Crossrail network.
Although Bombardier is currently the only manufacturer of rolling stock in the UK, it will soon have some competition in the shape of Japanese industrial giant Hitachi , which is in the process of moving it's global rail business here.
The firm hopes to be building trains for the Great Western and the East Coast main lines at its Newton Aycliffe facility County Durham by 2015, and, like Bombardier, intends to bid for the HS2 contract.
Other rolling stock manufacturers with a major presence in the UK include Alstom – which employs around 2000 people in the UK to maintain and support its Pendolino fleet and underground trains – and Siemens, which employs around 750 staff to maintain the Siemens passenger trains used on Thameslink, Eurostar and a number of other networks.
Associated technology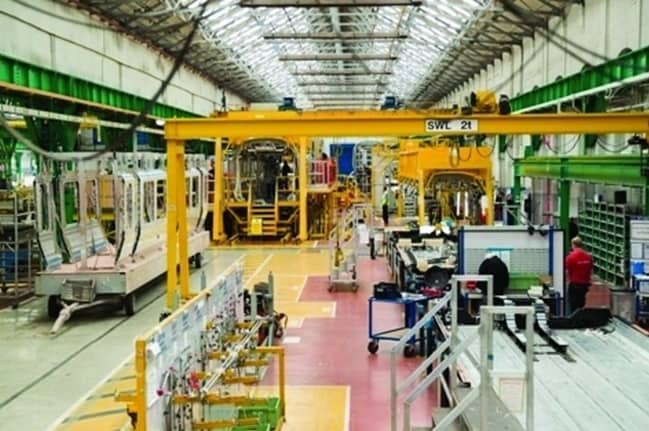 Through its Rail Automation business – which designs a range of control and signalling systems - Siemens is also one of hundreds of companies in a supply chain that provides a host of technologies and services to the industry.
Although this activity is spread all over the country, Derby – home to Bombardier – has a particularly high density of rail technology firms, including transportation data expert Tracsis, specialist software provider Delta Rail, and technology consultancy Interfleet Technology.
Other key suppliers with a base in the UK include Thales, ABB, Unipart and Schneider Electric.
What kinds of jobs are on offer?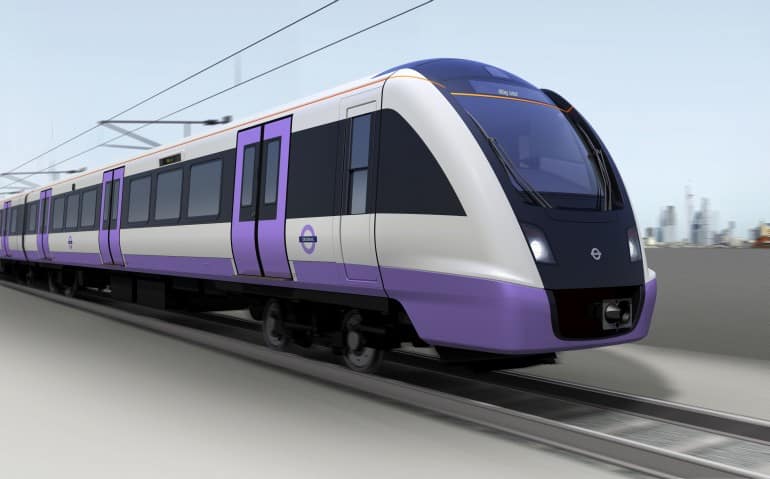 There are opportunities throughout industry - both in the supply chain and with some of the bigger names, most of whom offer 2 – 3 year graduate programmes designed to expose new recruits to as many different areas of the business as possible, before they choose to specialise.
What's more, because of the broad range of activity in the sector, there's a requirement for most of the key engineering disciplines.
For instance, Network rail, which recruits around 50 graduate engineers every year; TFL, which takes on around 30, and Bombardier, which has an annual intake of around 15 graduate engineers, all recruit into disciplines including mechanical engineering, civil engineering, and electrical and electronic engineering.  HS2, which plans to launch its graduate scheme in 2015, also expects to take on engineers with a range of different specialisms.
Outlining what successful applicants might find themselves doing, TFL's David Waboso said: 'If you're a civil engineer - You could be working on the Northern line extension to Battersea, you could be working on the bank station upgrade. If you're an electronic engineer you could find yourself working on signalling and power projects'
The money's not bad either
Graduate engineer salaries in the rail sector tend to be well above the national average starting salary for UK graduates (£18 – 22K).  TFL offers a starting salary of £26k, whilst graduates at Network Rail can expect to earn £26,500.
What kind of skills are they looking for?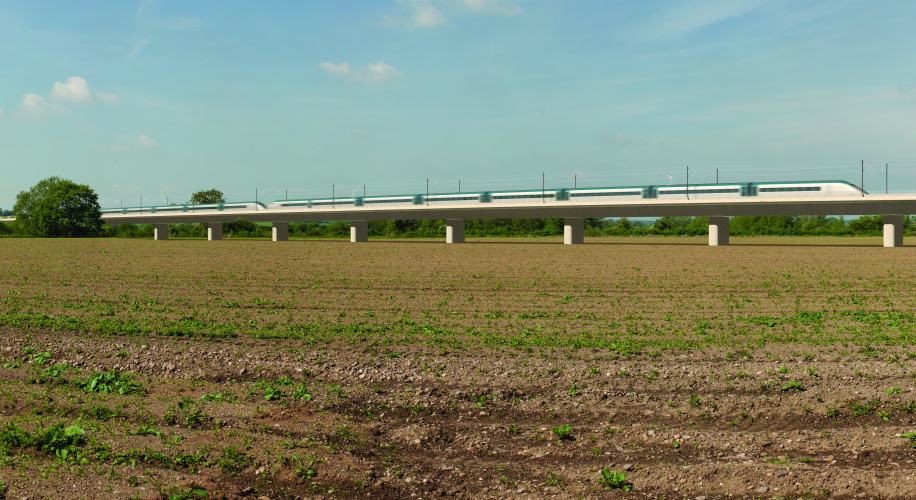 Clearly employers are looking for relevant degrees, and typically want a 2:1 or above. But employers are also looking for a range of "softer" skills, and evidence that students can get on well with people, communicate and, potentially, lead a team.
'This is a demanding career,' said TFL's David Waboso. 'At the pre interview stage we're looking at what peoples' prior experience is: have they done things that mark them out from the ordinary? Have they trekked across the amazon? Have they done voluntary work?'
Peter Studd, a senior recruiter at Bombardier, agreed that interpersonal skills are critically important. 'It's not always the cleverest person that gets the offer,' he said. 'It's the person who can think in a different way, look beyond the immediate challenge, and think about things from a customers' point of view – we're looking for someone who's inquisitive.'
Studd added that the company deploys a range of techniques to find the right kind of people, including online psychometric tests, telephone interviews and on site assessment involving team exercises and a host of scenario tests.
And if you get invited on a site visit expect to be under observation. Studd said that the company want to see signs of enthusiasm, and is always impressed by inquisitive graduates asking intelligent questions.