Few industries are currently as innovative or exciting as the medical devices sector. So says Dr Penny Wilson, lead specialist in the detection of infectious agents at the Technology Strategy Board.
With more than 20 years' experience in the industry, Wilson says her work has given her a deep respect for engineers within the sector. But for engineers outside the industry, the medical profession can seem intimidating. 'I would like to say to those engineers: don't be afraid of the healthcare community. You're not expected to be a doctor or a healthcare practitioner,' said Wilson. 'Without engineers, we can't have medical devices and we're not going to realise our vision of future healthcare.'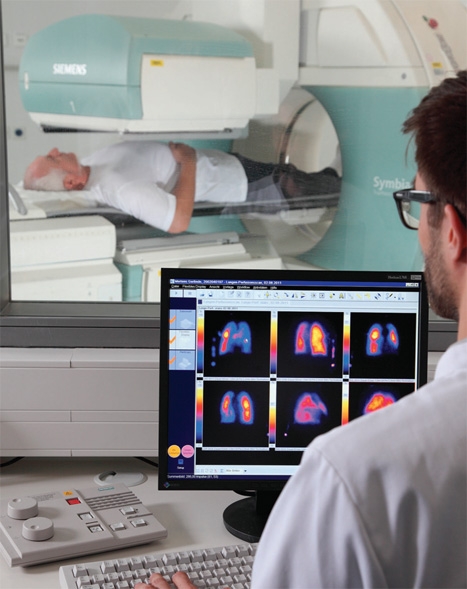 The pace of innovation in areas such as material sciences, genetics, diagnostics and biotechnology has escalated in recent years. With an ageing population, the technologies are gaining increasing financial and political support, and the medical devices sector is now a key area of government investment.
"Without engineers, you can't have medical devices and we're not going to realise our vision of healthcare"
The latest figures reveal that the medical devices industry in the UK has combined annual sales of £6bn and accounts for £3bn in export earnings. It is one of the world's largest and fastest-growing medical devices markets, employing around 50,000 people and boasting 2,000 small and medium-sized enterprises. Overall, around 16.2 per cent of all European medical technology companies are based in the UK.
'It's a great time for engineers to be thinking about a career in the medical arena,' said Wilson. 'Innovation happens at the interface between disciplines, and when you talk about medical devices that's not just one interface; it is multiple interfaces all happening together, so it can be so innovative… It gives you a real buzz.'
It's this multi-disciplinary environment that attracts people such as Wilson. But it can also prove to be a challenge for those who have never worked with professionals from other industries. Universities throughout the UK are now running courses and institutes that combine disciplines in medicine and engineering to encourage collaboration. An example is Nottingham University's Medical Engineering Unit (MEU), which manufactures items for both research and commercial use.
Bryan Morris, manager of the MEU, says communication is vital. He works with people from a variety of backgrounds, from pharmacists to doctors and social scientists, to create medical devices. Morris believes that, with good communication skills, there is no reason why experienced engineers in other sectors can't transfer their expertise to healthcare.
The opportunities on offer are broad and available to all engineering disciplines. For instance, civil engineers may not make an obvious connection with healthcare, but their expertise is vital for designing smart living spaces and integrating medical devices within the built environment.
According to Sue Dunkerton, co-director of the Technology Strategy Board's HealthTech and Medicines Knowledge Transfer Network, these opportunities are both long term and lucrative. 'Despite financial constraints, healthcare is still recognised as a high-value industry and will continue to be so if new innovations in technologies and services are seen to offer real value,' she said.
'I wouldn't want to be in any other space,' said Wilson. 'It's a great area to be in. To have experts that come together and can speak one another's languages, it's a fantastic feeling, it really is.'
Employer focus - Elekta
Elekta, which works in the development of clinical solutions for treating cancer and brain disorders, is currently looking to recruit a safety engineer, a software engineer and a technical manager to work across a range of projects at its UK office in Crawley, West Sussex.
Elekta specialises in image-guided and stereotactic clinical solutions for radiosurgery and radiation therapy. The company's technology helps surgeons and clinicians to aggressively treat tumours and functional targets with ultra-high precision.
Recruitment co-ordinator Lucy Parsons said that the company is keen to hear from engineers and that while a medical technology background is preferred it isn't essential. She said: 'It can be a liberating and empowering experience working at the forefront of pioneering medical technology. Successful applicants will enjoy a pivotal role in maintaining the pace of innovation that continues to power Elekta's growth.'
Parsons added that staff benefits include 25 days' holiday a year, a company pension scheme and private medical insurance. Plus, as Elekta is a global company, there may also be opportunities to travel and relocate.