What kind of engineering roles does Bentley offer graduates in the UK?
Each year we work with our managers to understand their organisational structures and succession planning so that we can determine where trainees can develop best and really add value. The programme evolves every year, not just in number, but within the business and departments. Engineering is an example where we focus on the needs of the business year-by-year, and change the type of roles accordingly. The main consistency is the diversity of roles. This year for instance, we have graduate positions in our Whole Vehicle, Styling, Chassis, Body and Trim, and Powertrain departments. And as we grow as a business, these areas will grow and develop.
What does the company's graduate engineering scheme involve?
Bentley offers a two-year graduate scheme across various roles in engineering. Graduates will either work in a dedicated area of engineering, or if a masters graduate, the opportunity to work across the whole of the engineering department.
We treat every graduate as an individual and we encourage our graduates to get involved in planning their programme and the placements that they wish to undertake. In addition to work placements, all of our trainees develop their team working, presentation, communication, networking and organisation skills through cross-functional business projects, charity activities and school liaison events.
But it's much more than that. Language courses are arranged for all of our graduates in preparation for opportunities working within the wider Volkswagen group around the world, while they also work in production areas for four weeks, giving them important experience working on the cars during the build phase. Each graduate also has a Sponsoring Manager from their home department that will support and guide them through their programme. In addition, our graduates often identify mentors from across the business to support them with professional accreditations or career progression.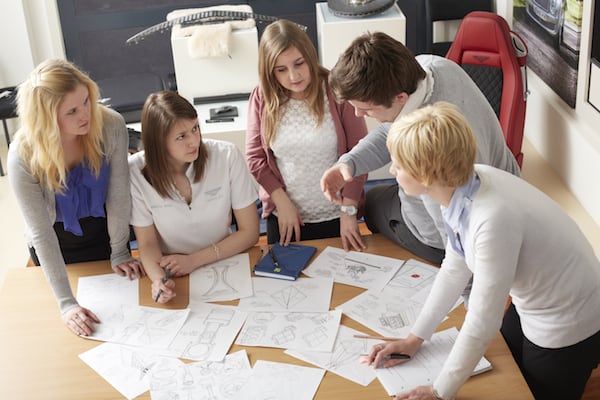 How does the application process for the grad scheme work? What advice would you give candidates when they start to apply?
All vacancies and further information can be found on our website – www.bentleycareers.com and on our careers Twitter feed @BentleyCareers. We also have graduate profiles to give people a flavour of what recent graduates have been working on, and what they enjoyed about their time. We are focused on recruiting exceptional people into our business and ensuring that we develop talent from day one and continue to do so. Before starting the process, I would just say pay attention to the application form, ensure you have robust examples that you can use when answering application questions and read through your whole application carefully before you submit it– you never have a second chance to make a first impression so make it count.
Do you run assessment centres or interviews? How should candidates prepare for them?
There is a staged application process for our engineering grads. Starting with our online application, via our website, which also allows the candidate to upload their CVs, psychometric testing, a telephone interview and then finally an assessment centre where there is an individual interview, group exercise and then a presentation. Success through each stage determines how many applicants continue on through the process.
We have a difficult task, choosing from a high level of extremely competent candidates, and that's where that extra mile makes the difference; getting under the skin of the business and showing a real understanding of the industry. It's good to see so many candidates are happy to do their research but you can never be over prepared!
What makes a good engineering recruit for Bentley? What are the particular skills or qualities or values that suit the company?
Passion, drive, and integrity. At Bentley we are looking for exceptional candidates who aren't afraid to challenge and who recognise the importance of right first time quality and continuous improvement. Our graduates will develop into our future leaders and technical experts and will help drive our business to meet long-term business goals.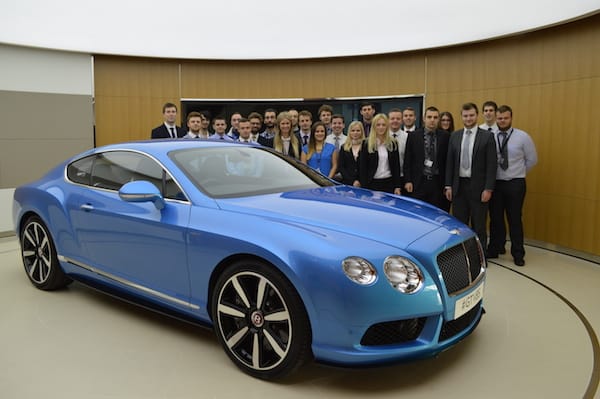 How important are internships or year-long placements when you're evaluating candidates' CVs?
It really is a mix. The life skills that students gain at university are invaluable. Time management, PC skills, problem solving, team working, presentation and communication skills are all transferable to the workplace. But putting them into practice certainly helps and the confidence from working with others also enables graduates to settle in well. We always encourage our Industrial Placement students to apply for our Graduate programme because the experience we offer of on-the-job projects, workshops and team activities will develop their skills for the future.
Would you expect candidates to have at least some work experience in a similar firm? What other experience might stand out for you?
We're all aware that competition for graduate jobs has increased. The graduates that are successful at securing placements at Bentley are those that have sought out relevant work experience, can identify how they will transfer their skills to the workplace and that have taken the time to understand the industry and the challenges and opportunities for our business in the years ahead.
What other advice do you have for engineering students who want to work for Bentley?
Be prepared. Be passionate. Be proactive. Take time to understand the industry and don't just consider the obvious roles. We recruit across all areas of our business and we are committed to supporting our trainees to reach their potential.