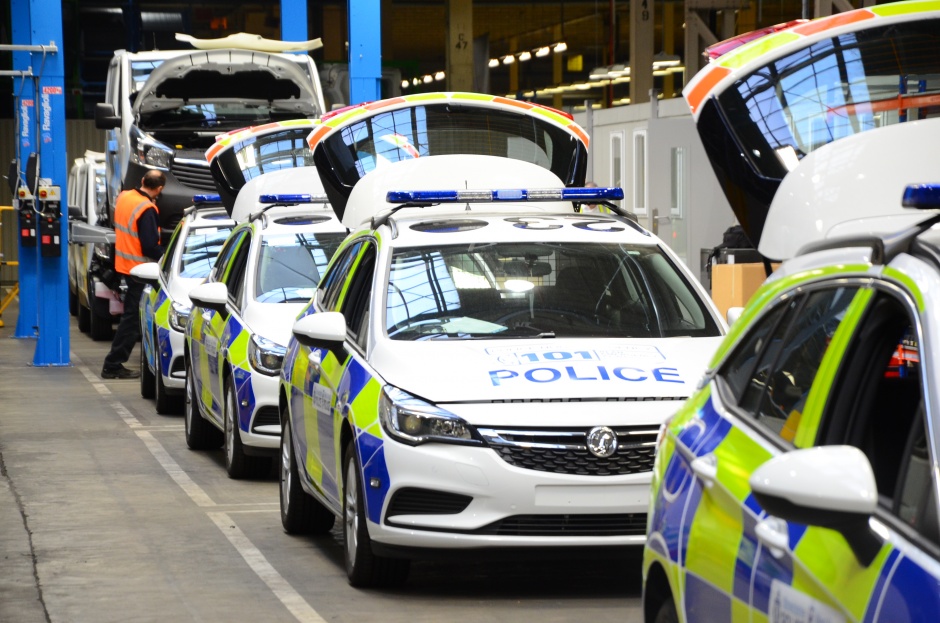 Sat on the same site that Vauxhall has owned since 1905 is Britain's last remaining light commercial vehicle factory. Standing at the main gates, you can still see rubble on the hillside where the area once occupied by the neighbouring car plant is slowly being transformed into housing. Between the two of them, they have produced over 8 million vehicles, ranging from grand prix cars to Churchill tanks.
The plant's primary role is now producing the Vivaro van, which leaves the gates in more than 100 different permutations, bound for 27 countries across the globe. But it's also home to Vauxhall's Special Vehicles division, including a facility affectionately known as the Police Car Factory. Opened last year, it now produces some 70 per cent of the UK's Police vehicles.
In the case of the Police-spec Vivaro, the complete assembly takes place on site, as does fabrication of some of the major body and chassis members. When it comes to cars and other light commercials, the base vehicles are sourced from a variety of General Motors (GM) plants, including Ellesmere Port in Cheshire.
Luton's general assembly plant, where both the Police and civilian Vivaros start life, resembles a giant hanger. Despite being above ground, the artificial light lends it a rather subterranean air, as a giant carousel carries the vans round from initial assembly through to completion.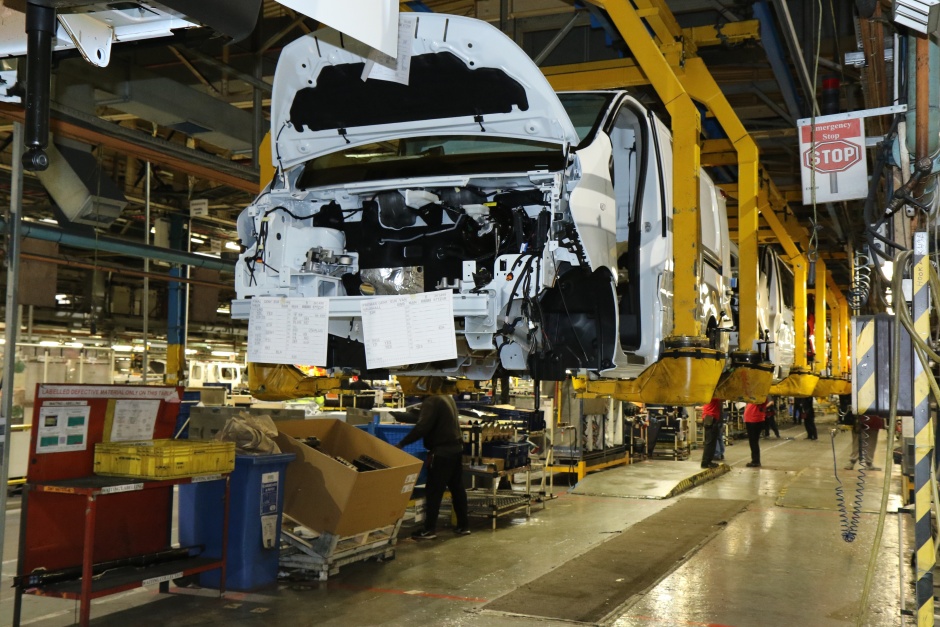 First, the coachwork emerges ready-painted from a state of the art automated facility next door. Bodies and chassis are then whisked along the assembly line using a combination of ceiling-mounted carriers and tracks in the floor. Generally, though, this is a very manual facility by modern standards; robots are notable by their absence and many of the big jobs are still carried out by hand.
Plant director Mike Wright was pragmatic when asked if a greater degree of automation would help. "We're judged against other factories in terms of hours per unit. Providing we can prove that we're efficient and delivering a quality product then the degree of automation has no real impact," he said.
Two years ago Luton returned to double shifts after a brief dip, and feedback on the Vivaro has been consistently positive. Building vehicles in Britain isn't without its challenges, however.
"If you look at the average hourly rates, we're not the most expensive, and (contrary to what some might expect) neither is Germany," commented Wright. "There are other countries that pay their workers more than we do here. But then you have to look at the assistance they get from the government. Business rates in the UK are an order of magnitude out of step with the rest of Europe – four or five times – which can make it hard to compete."
Blue light builds
The Police builds take place in a dedicated area (just opposite the conversion centre where civilian vans can be sent for their own custom modifications). As with the main assembly area, there's surprisingly little automation. The cars and vans are wheeled manually down the line, without a robot in sight.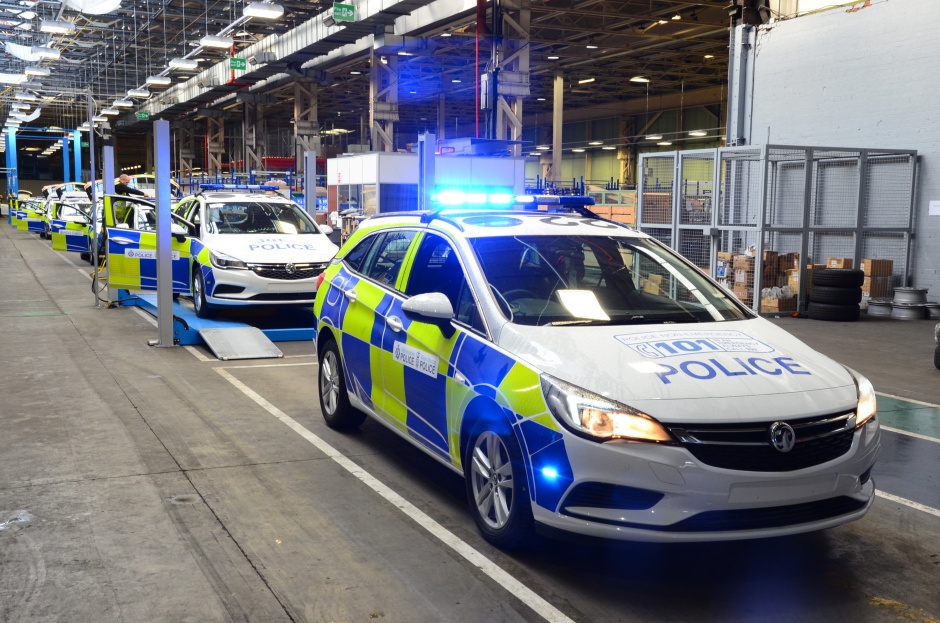 "At the end of the day, the decision to follow this sort of process is largely based on volume," explained Dick Ellam, manager of Vauxhall's Special Vehicles division. "Some of the work we do is also quite delicate, for instance changing individual pins on electrical connectors, so we can't have a car bouncing along a track."
Generally, the vehicles arrive more or less complete, although they are assigned a special emergency services build code, which means a couple of the production steps are omitted as they travel down the line. These really are details, though; the infotainment system is left out to allow for fitting of the Police radio and the roof rails are held back on some cars to be added after the blue light bar is in place.
"The regional Police forces all have slightly different requirements, but most of the first response vehicles – typically Astras – are built to a fairly similar spec," explained Ellam. "Aside from the lights, radio and sirens it's mostly detail changes like non-removable headrests and a power management system that prevents the additional electrical systems from draining the battery."
The division has an in-house design team with 13 engineers, including its own project manager and software developer. There's also a bespoke software package for scheduling and purchasing that's linked in to GM's main production system.
"If we get a requirement from a customer, we would first analyse that to see if it could be developed for others," said Ellam. "If it's going to be a one-off, we have to work out the cost of development, testing and validation. That's fine if the customer is prepared to shoulder the whole cost, but we would typically go to other forces in the country and find out if there would be a wider market opportunity."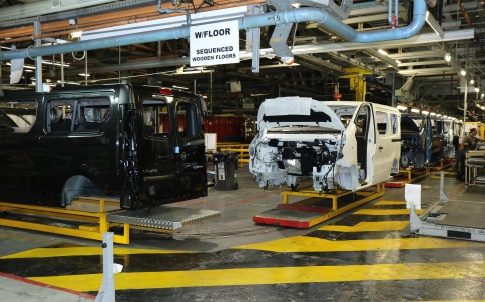 Some of the more specialised options include secure storage for guns and ammunition, integral steel cells for the Police vans, and even a cell car. The latter has a self-contained plastic cell built into the back of an Astra for more aggressive or unruly passengers, with a conventional seat retained alongside. Apparently this is a popular mod for rural forces, where the same car will often have to double between community policing and more serious callouts.
Mechanically, we're told the cars are built to standard civilian specification. Just for a second this creates a twinge of disappointment, as my hopes of discussing big brake kits and sneaky twin turbo conversions are cruelly dashed.
There are a couple of minor changes, though. The tyres often differ from standard, because they're provided as part of a separate government contract (largely for financial reasons). Likewise, alloy wheels are fitted as a matter of course if the car is going to be subject to the Police brake test. This consists of 50 back-to-back emergency stops from 50 mph at the vehicle's full laden weight, with sensors to measure pedal travel, along with the temperature of the discs and callipers.
"It's a very severe test compared to normal road use," commented Ellam. "The brake hardware is all standard, but we fit alloy wheels, because they provide bigger gaps with better cooling than steel wheels."
There's also the stringent Home Office Spec 6 test, which measures electromagnetic emissions to ensure they won't interfere with the officers' "walky-talkies" or the car's own communications system. The development work for this is carried out in GM's German laboratories, Ellam explained, while the certification takes place at an independent test house in the UK.
The Police market in general shows no signs of slowing down, he said. With the potential to convert 2,500 vehicles a year, the Police Car Factory at Luton is now the biggest in Europe. And with the recently-launched Insignia Grand Sport tipped to spawn a high performance variant in the not too distant future, it's likely that Vauxhall will be able to add a fast pursuit vehicle to its line-up. Maybe that will have more secrets to give up?
The future of law enforcement
Connectivity is a growing requirement in the Police market. Most cars now feature some sort of mobile device for incident reporting, along with a docking station that provides charging and a data connection via an onboard module. Things look set to go much further in the future, though.
Vauxhall recently collaborated with the government's Satellite Applications Catapult on a new communications system. This was designed to handle both voice and data, switching seamlessly between satellite and conventional terrestrial connections, depending on the signal strength. For now, the project has been put on hold, but it's hoped that the new breed of low-cost, low earth orbit satellites could soon make it viable.
Surveillance technology is also progressing in leaps and bounds. A couple of years ago Vauxhall put together a demonstrator for the Association of Chief Police Officers, with six cameras mounted on the vehicle that could capture images and transfer them back to a central server via 4G. This could carry out the facial recognition analysis and send back the results in real-time. It meant the car was able to conduct passive surveillance as the officers drove round, highlighting potential suspects.
In the end, widespread adoption of the system was halted due to privacy concerns, but the prototype was successfully tested. Similar systems are understood to be in use in specialist surveillance vehicles, however.
"The supplier we worked with also had the contract to install facial monitoring equipment at Heathrow Airport," Ellam recalled. "We were told that given a sufficiently clear image it could recognise people based on key parameters, even if they had hats, beards or clothing partially covering their face. Since then the cameras and the recognition software have both evolved tremendously. It's something we could revisit if the market demand is there."