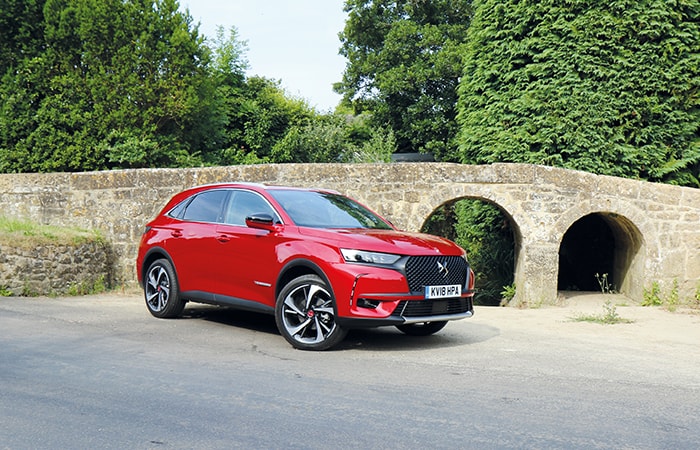 DS Automobiles may be one of Europe's newest car brands – spun off from Citroën in 2014 – but it's a name that conjures up a rich history. The original Citroën DS was perhaps the world's most advanced car when it was launched in 1955. It came with self-levelling hydropneumatic suspension, a semi-automatic gearbox, servo-assisted disc brakes on all four wheels and cutting-edge aerodynamics that gave it a drag coefficient of just 0.36 when most saloon cars were seemingly still modelled on house bricks.
The Citroën DS's finest hour came in August 1962. A DS19 limousine was being used to ferry French president Charles de Gaulle through the Paris suburb of Petit Clamart when gunmen opened fire from the side of the road, spraying the unarmoured car with bullets. At least two of the tyres ruptured, sending the car into a skid, but the unique self-levelling suspension system allowed de Gaulle's chauffeur to regain control and escape at speed.
From that day on, the DS could do no wrong and remained a firm favourite with the president.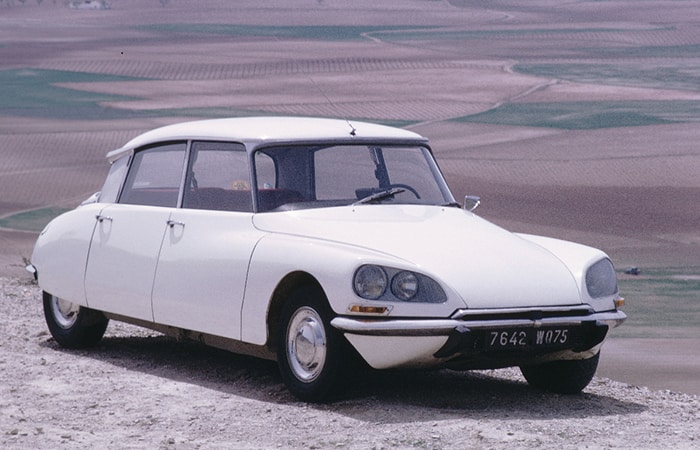 That brings us to the car you see here. The DS 7 Crossback is the first model to be designed from the ground-up for the new brand (its siblings remaining Citroën-based for the time being). And it has more in common with its illustrious namesake than you might expect. When the new French president, Emmanuel Macron, was sworn in last year, it was a DS 7 that wafted him down the Champs-Élysées. Fortunately, no shots were fired this time, but the new car does have plenty of tricks up its sleeve, including a clever suspension system, which is very much in the spirit of the original 'Déesse'.
Known as Active Scan, the system is standard on the Prestige and Ultra Prestige trim specs. It uses a stereoscopic camera, mounted on the windscreen to scan the road for up to 20 metres ahead, identifying any irregularities of more than 10mm. This information – combined with a range of sensor data, including speed, acceleration and steering angle – is sent to a control unit that works out the optimum damper settings to mitigate the disturbance. A motorised solenoid valve on each damper is then used to adjust the flow of oil between the upper and lower chambers, giving individual control of both the bump and rebound responses on all four wheels.
Vive la différence
In an age where most manufacturers are engaged in an increasingly misguided attempt to appear sporty, the DS 7 is a breath of fresh air. Within the first 100 yards you can sense a welcome degree of compliance, even on the top spec model's 20-inch wheels and low-profile tyres. Perhaps not surprisingly, the effect is most noticeable on larger disturbances such as potholes, which the DS 7 appears to swallow whole. It also does a decent job of keeping body roll in check at higher speeds – more so than the initial plushness would suggest.
We're told the benefits are particularly noticeable in the back seats, with the Active Scan system reducing the oscillation that can occur over bumps. There's also a suggestion that it could reduce travel sickness – something that's becoming increasingly talked about with the prospect of automated driving looming on the horizon. The system is by no means perfect, though. It still occasionally fidgets over sharper bumps and ridges – perhaps exaggerated by the lack of other disturbances. If we're honest, there are still passive suspension set-ups out there that do a better job and the DS 7 certainly can't compete with magic carpet ride of the Mercedes S-Class, which uses a similar system (albeit a more complex one in a car costing more than twice the price). But, in some respects, that's missing the point. The Active Scan-equipped DS 7 does ride noticeably better than the majority of cars in its class and you can certainly tell the difference if you step into one of the lower-spec versions with traditional passive dampers.
This upmarket feel is aided by the DS 7's construction. Unlike most cars at this price point, the monocoque chassis is both bonded and welded, with a bead of adhesive (22m in all) applied between each weld. We're told this results in a 30 per cent increase in torsional stiffness, which benefits handling, ride comfort and NVH. In fact, DS is so proud of this technique that it has been referenced in the dot-dash theme of the LED daytime running lights.
Steps towards automation
There are plenty of other interesting bits of technology too. Notably, the DS 7 is available with an optional night vision system. This uses a thermal imaging camera to pick out potential hazards, such as vehicles, pedestrians and animals, which are displayed via a video feed in the virtual instrument cluster. The clever bit comes with the inbuilt software, which grades these risks and highlights them with a red or yellow box. We didn't have a chance to evaluate this system during our time with the DS 7, but it is said to work well.
Inside the cabin there's a driver alertness system, which uses an infrared camera above the steering wheel to detect signs of drowsiness, based on movements of the eyes, eyelids and neck. This is combined with data from the forward-facing camera on the windscreen and other control inputs to detect delayed or erratic responses that might suggest fatigue.
Other features include an adaptive cruise control system with lane assist, which will brake, accelerate and steer the car while maintaining a fixed distance to the vehicle in front. Plus, there's a nod to one of the Citroën DS's most famous features, with a swivelling beam system, which allows the DS 7's headlights to pivot both vertically and horizontally to maximise illumination of the road.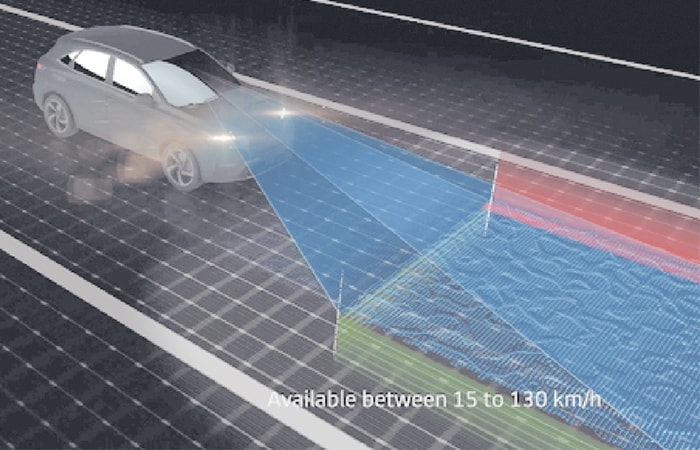 All this comes at a price. The DS 7 starts at £28,635, but it is possible to spec one to more than £47,000. Arguably, it's the higher-spec models that make the most sense, distancing themselves furthest from the run-of-the-mill C-segment crossovers, but it also puts them up against some seriously heavyweight opposition from the likes of BMW, Audi and Jaguar Land Rover.
The upside to this premium market positioning is that it allows DS to debut technology that would currently be beyond the price range of its sister brands, Peugeot and Citroën. It is hoped that this will create a cascade effect within the PSA group, opening up new technology to wider markets. And that, of course, is something thing that the original Déesse did rather well.