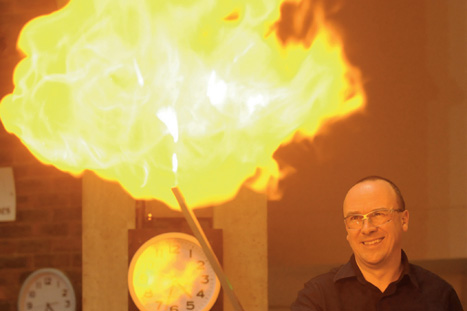 The prestigious Royal Institution Christmas Lectures have been inspiring young engineers since Michael Faraday began them in 1825. Over the years, millions of excitable children have sat alongside equally excited adults as the likes of David Attenborough and George Porter have attempted to explain the world through magnificent experiments in chemistry, physics and biology.
One of those bright-eyed children was Christopher Bishop, now a partner at Microsoft Research in Cambridge and a leading expert in machine learning. 'I loved those lectures,' said Bishop. 'I watched them every year and just found them incredibly inspiring. It's probably one of the factors that has got me to where I am now.'
Today, Bishop is vice-president of the Royal Institution, chair of computer science at Edinburgh University and head of the Machine Learning and Perception group at Microsoft Research. In May, he was awarded the Rooke Medal for public engagement in engineering and science and is at present the only person in Europe to hold the title of 'distinguished scientist' at Microsoft.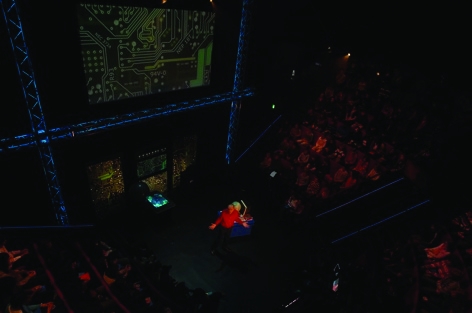 At an early age, Bishop knew he wanted to be involved in scientific research. At school he built his own CO2 laser and was nicknamed 'professor' by his fellow students. At university, while others were whiling away their summer, he was working part-time at the Culham Laboratory on the Joint European Torus (JET) nuclear fusion programme- a job that sparked his interest in machine learning and where he stayed for the next eight years.
'While I was there, we had something of a revolution going on in the field of machine intelligence,' said Bishop. 'That area has always fascinated me. When I was a youngster, around the time of the moon landings, the film 2001: A Space Odyssey really grabbed my attention. In the film, there was a computer that you could have a conversation with. It could reason, it could philosophise, it could beat you at chess, all sorts of things.'
This fascination with artificial intelligence (AI) came to a temporary halt during his university years when the AI field opted for a rule-based approach. 'It just didn't interest me,' said Bishop. 'The approach was based on what we call "expert systems" and getting rules from humans. But the whole thing was very brittle and failed in almost all situations. Fundamentally, the world can't be described by simple rules. It wasn't, in my opinion, the way to go about it.'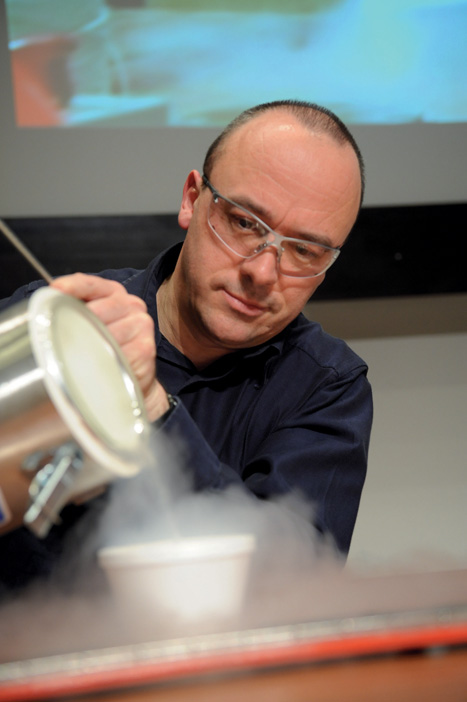 Instead, Bishop was interested in the links between neural networks and statistics. He believed that computers should be programmed to learn from experience rather than taught rules much like humans are. This way of thinking gradually caught on and in the late 1980s researchers were attempting to put the theory into practice. Bishop himself began applying these techniques to analyse data on fusion experiments at Culham, and in 1995 he published a book entitled Neural Networks and Pattern Recognition.
His efforts in the field paid off and when Microsoft Research decided to set up an office in Cambridge, he was one of the first people it went to. 'The whole of Microsoft Research came to see me in a taxi. All three of them,' laughed Bishop. 'It was a great opportunity, but I was keen to go back to Edinburgh University where I had done my PhD. So we agreed that I would do that part-time, which has worked out great in terms of strengthening our relationships with the academic world.'
"With TrueSkill, you can estimate the player's ability accurately after five games, giving them a good gaming experience right from the start"
Today, Microsoft Research has more than 100 researchers in Cambridge working on a number of research areas, including computer-mediated living, constraint reasoning and computational science. With the might of the multinational corporation behind them, Bishop's research group in Machine Learning and Perception has already had commercial success by developing the TrueSkill ranking system for the Xbox Live. The system allows the Xbox to estimate the skill of players very early on in their gaming, and match them to other players of the same ability.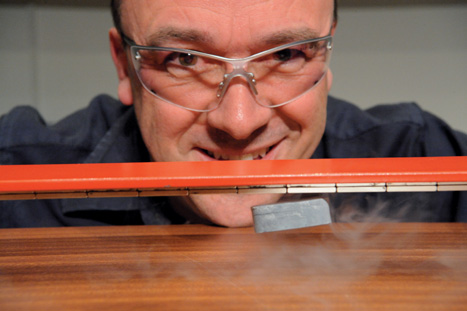 'With TrueSkill, you can estimate the player's ability accurately after five games using our Bayesian approach, rather than the 50 games under the old system,' said Bishop. 'This is important because it means that players are getting a good gaming experience right from the start, rather than having to play for a long time and constantly getting beaten.'
Bishop's enthusiasm for his research has been clear throughout his career. But the moment he is most proud of is when he was given the opportunity to share his passion for science and engineering by presenting the Royal Institution Christmas Lectures in 2008. 'It meant a lot to me personally,' he said. 'I felt I owed so much to the Royal Institution, because it was thanks to them that I understood how exciting science is, and it was my chance to inspire the younger generation as I had been all those years ago… It's something I love doing. If I didn't need to work for a living, I'd probably do the same thing. It's hard to imagine a better life.'
Chris Bishop Biography
Distinguished scientist at Microsoft Research Cambridge
Education
1980 Graduated from Oxford University with first-class honours in physics
1983 Awarded a PhD in theoretical physics from Edinburgh University
Career
1983 Joined Culham Laboratory as a researcher; later became group leader of the theoretical physics division
1990 Became director of the Applied Neurocomputing Centre at AEA Technology
1993 Appointed professor of computer science at Aston University
1997 Joined Microsoft Research in Cambridge and appointed chair of computer science at Edinburgh University
2008 Presented the 180th Royal Institution Christmas Lectures, with the title 'Hi-Tech Trek: The Quest for the Ultimate Computer'
2010 Elected vice-president of the Royal Institution of Great Britain
2011 Awarded Rooke Medal for public promotion of engineering and science from the Royal Academy of Engineering
Q&A Inspiration for the next generation
What is it like being a researcher at Microsoft compared with being a researcher at a university?
In many ways it's very similar because the ethos is the same. There is a tremendous amount of freedom here, so the researchers in the lab are free to work on the projects they choose. The research is not decided by top-down management at all. But we also have a big advantage because it's much easier for us in this environment to take the fruits of that research and see them impact the lives of large numbers of people.
Where do you see machine intelligence heading in the next decade?
I think we're at an inflection point in the field. In the last decade, we've seen more applications for machine learning. But I think the next decade will come to be seen in future years as the golden age. We've got all the right ingredients. We've got computers that are sufficiently fast and sufficiently cheap, we live in a very connected world and we can process millions or billions of data points rather than the hundreds and thousands we used to do in the 1990s.
What are the challenges in promoting computer science to young people?
I think, by and large, in our schools we're teaching youngsters about technology and we're not really teaching them very much about computer science. We want to make the emphasis less on how to use technology, how to use a web sheet and how to use a computer. Far more valuable is learning the tools that make the technology possible. If you understand what's going on inside a computer, you are more in control. They are also life-long skills the principles of computer science will still apply in 30 or 40 years, whereas 16 years from today, the technology will have changed completely.
What are you working on at the moment?
The big thing we're doing is something called Infer.NET. This is an environment for creating machine-learning applications. So the TrueSkill algorithm could be coded up in about a dozen lines of software using Infer.NET. This is our big thing for the next five to 10 years, which we hope will enable us to deliver on that vision of the next decade. In the past, we've written software and algorithms for each new application afresh. But it makes sense to have a general platform that we could all use.
What do you want to have achieved before you retire?
I think I would love to have made a contribution to the fundamentals of machine learning that are enduring. So I would like to have perhaps helped to have enabled that vision of probabilistic programming and see that has a lasting impact. I'd like to feel I've contributed to some practical applications using machine learning that are generally beneficial to humanity. The final thing I'd like to believe is that there is a whole bunch of youngsters out there who, through watching the Christmas lectures or whatever, realise what an amazing opportunity it is to be a scientist, how much fun you can have and how much of an impact you can have.